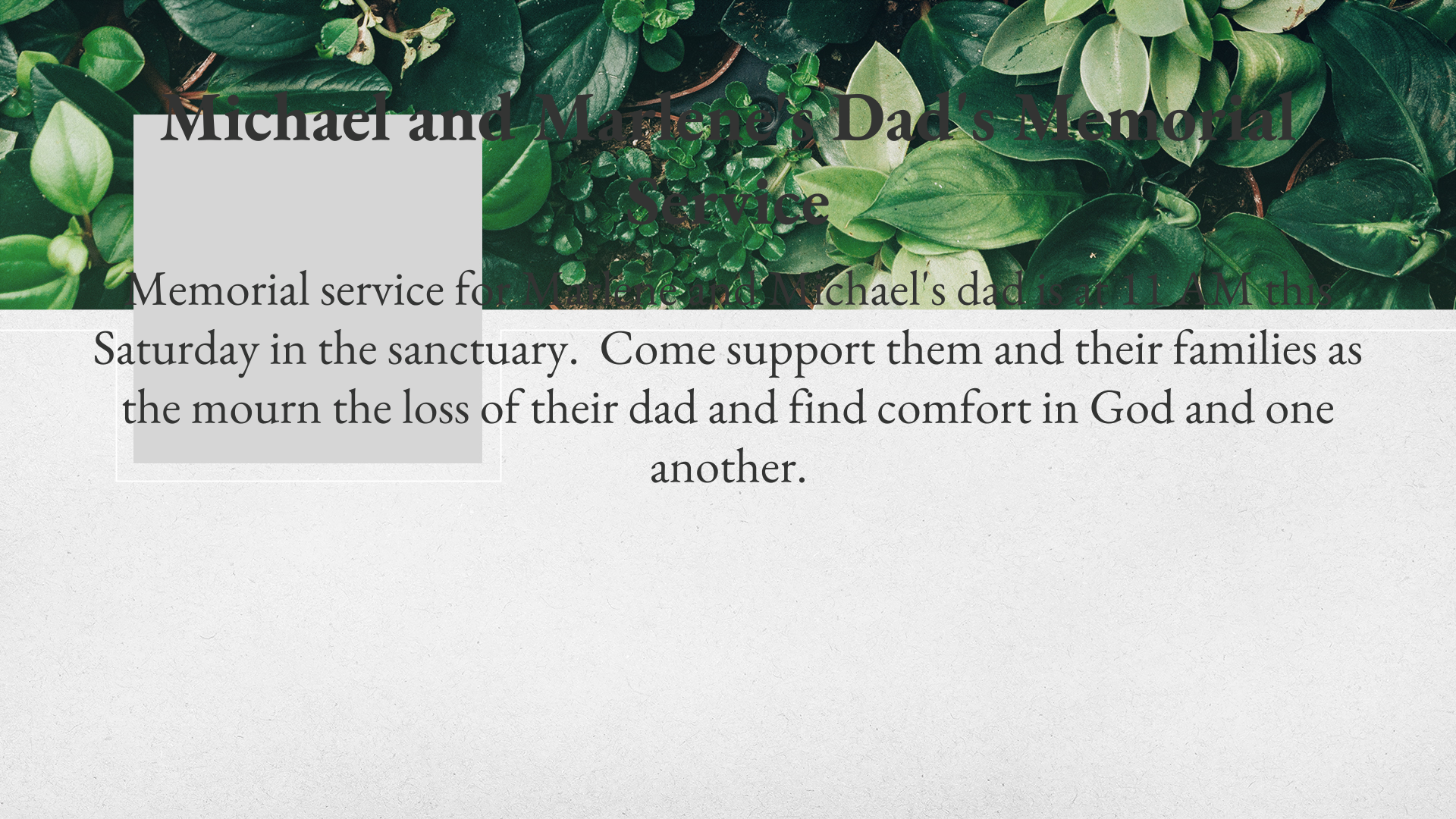 Michael and Marlene's Dad's Memorial Service
Memorial service for Marlene and Michael's dad is at 11 AM this Saturday in the sanctuary. Come support them and their families as the mourn the loss of their dad and find comfort in God and one another.
Praying for you both. Knowing he is with God now is a good thing. Praying for your mom as well.