RBC, this is a meal train created by a friend of Mariah. To keep things as simple as possible, we can also utilize this schedule to sign up to serve the Kartes family. If you can help, please consider choosing a date! Praise be to God that Mariah and baby Mabel are doing well. If you have questions, please contact me at 912.663.4881. Thank you for your love and service!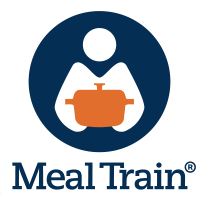 Meal Train for The Kartes Family
The Kartes family welcomed their sweet little baby girl, Mabel Grace, into the world a little early (35 weeks) after an unexpected c-section. Both Mabel and Mom are healthy, praise God, but Mabel is tiny (only 2 lbs 12 oz) which will require a NICU stay until she's big enough to come home and be with her family. Jeff & Mariah will be need to travel back and forth daily from their home in Springfield to Memorial in Savannah to spend time with Mabel on top of healing, caring for their homeschooling family, and running their business . These meals will help a bunch!!!
www.mealtrain.com