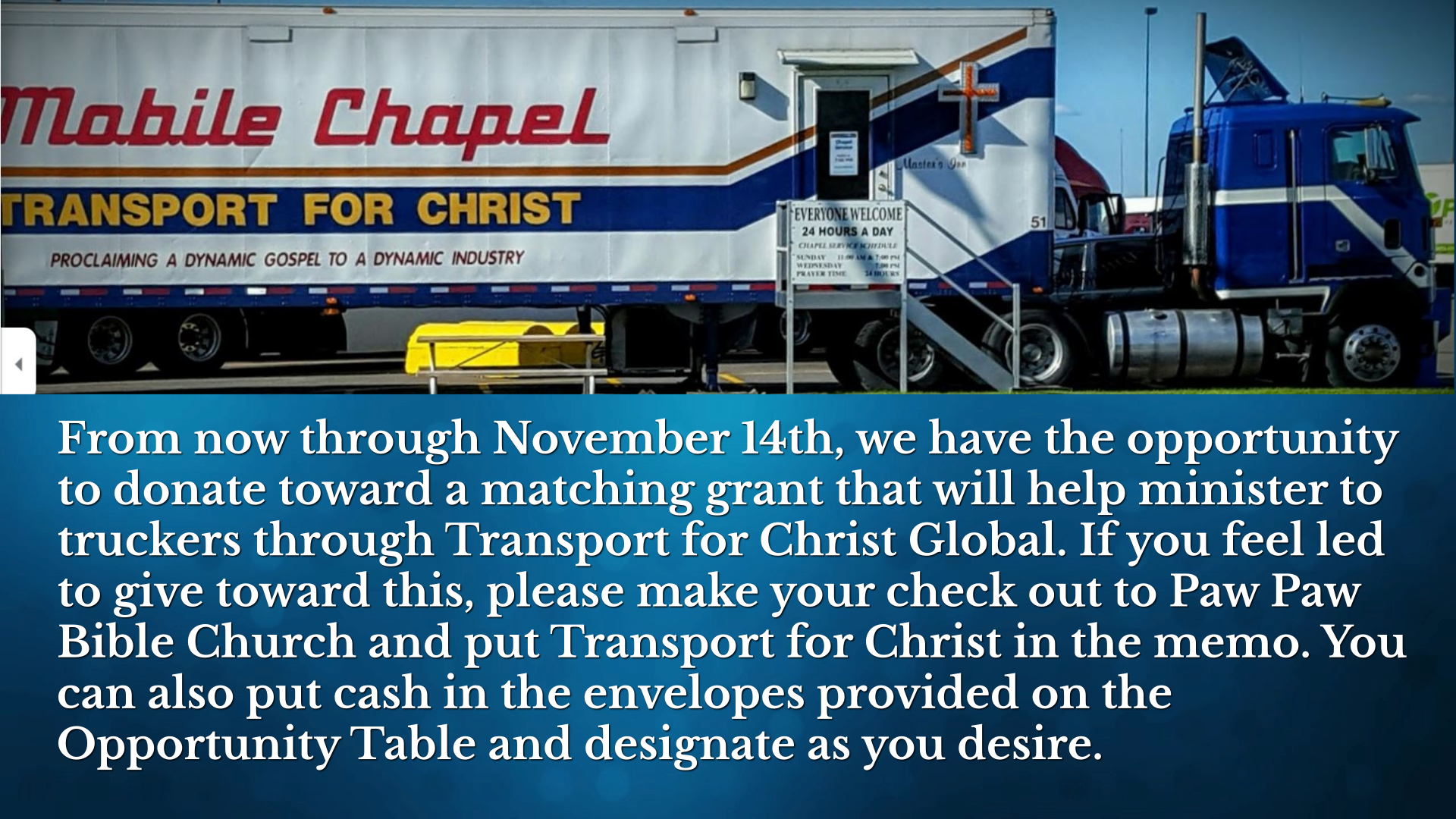 Transport for Christ
From now through November 14th, we have the opportunity to donate toward a matching grant that will help minister to truckers through Transport for Christ Global. If you feel led to give toward this, please make your check out to Paw Paw Bible Church and put Transport for Christ in the memo. You can also put cash in the envelopes provided on the Opportunity Table and designate as you desire.
Just a reminder that THIS SUNDAY is the deadline for giving a special gift to the Transport for Christ Global matching grant.