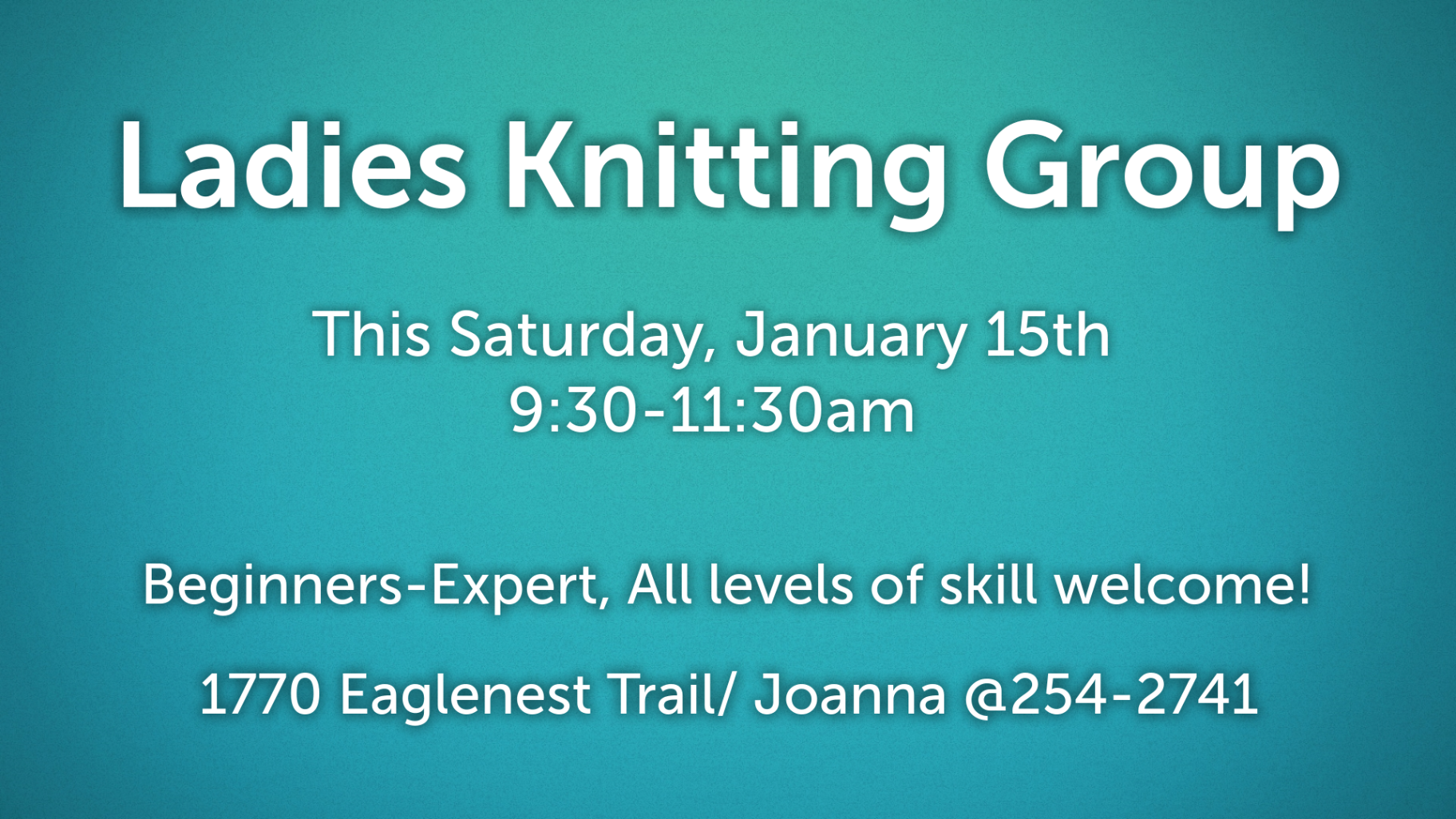 Saturday, January 15th  •  9:30–11:30 am
Trinity Bible Church (Powell, WY)
 • 
URGENT- We have a last minute change. We will be meeting at the church this morning instead. Join us at 9:30 for fun and fellowship

Jo-Anna, the blueberry muffin was delicious. Gary got to have one of the extras and was very happy! Carissa, thank you for calling to let me know the location changed.

I'm bummed I couldn't come! Hoping it'll be repeated another time!