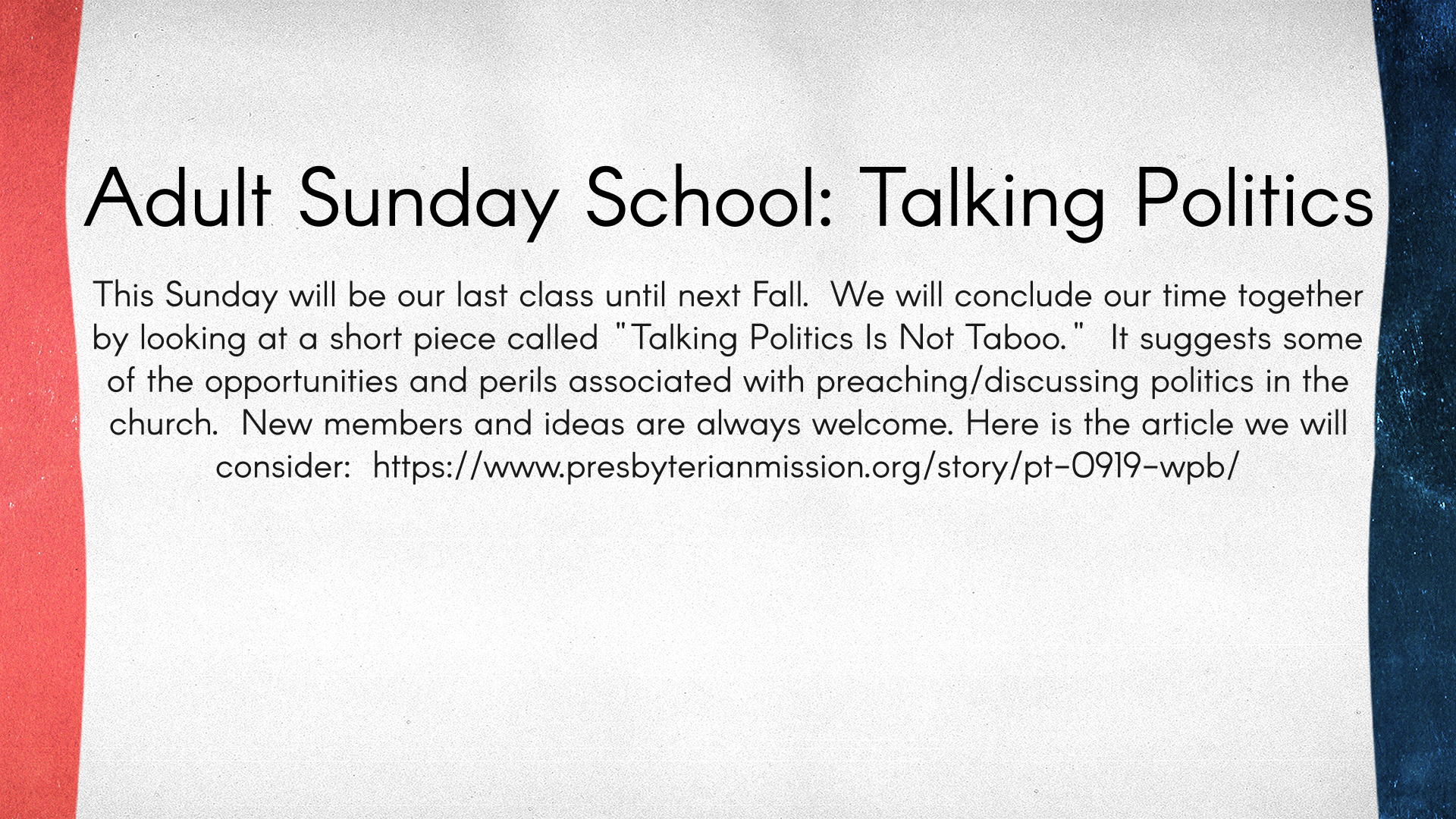 Adult Sunday School: Talking Politics
This Sunday will be our last class until next Fall. We will conclude our time together by looking at a short piece called "Talking Politics Is Not Taboo." It suggests some of the opportunities and perils associated with preaching/discussing politics in the church. New members and ideas are always welcome. Here is the article we will consider:
https://www.presbyterianmission.org/story/pt-0919-wpb/
Talking politics is not taboo
Presbyterians are called to engage in policy.
www.presbyterianmission.org