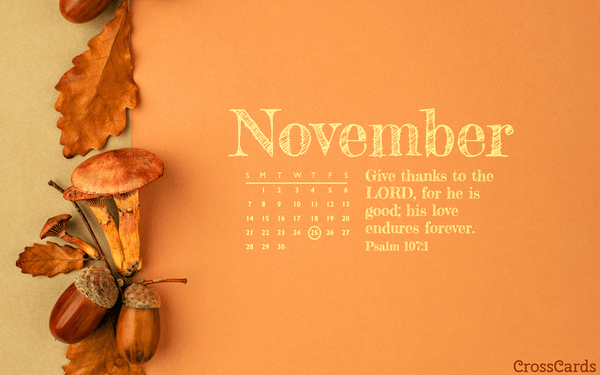 Park Place Baptist Church Newsletter, November 2021
Connecting People to Jesus...Reaching Up, Reaching In, and Reaching Out
Adopting the Ministry Mindset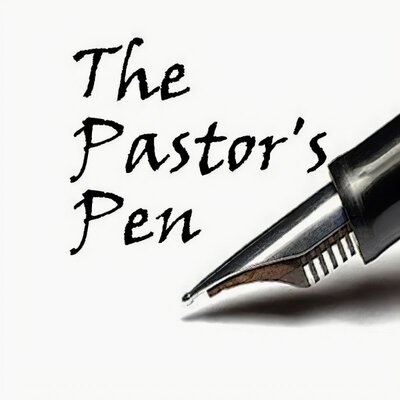 Park Place Family....From Your (Interim) Pastor's Pen,
Thank you for your vote to call me and Miss Joyce to serve you in ministry. We welcome the challenge and opportunity!
November and December...what wonderful months of ministry opportunity. Thanksgiving and Christmas seasons.
We will prayerfully plan services and activities that will enhance these special times. As a CHURCH family we must "Focus On The Future...While in Ministry NOW"! Let's ALL adopt this ministry mindset as we work together. And remember: Park Place Baptist..."Where Everybody Is Somebody And Jesus Is Lord!"
I will look for you each and every Sunday. And invite someone to come with you!
Your (Interim) Pastor
Andy Royals
WELCOME, Rev. Andy & Joyce Royals!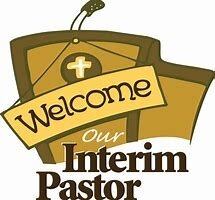 We extend a very warm Welcome to our interim pastor Rev. Andrew "Andy" Royals and his wife Joyce! Thank you for accepting Park Place's call to be our interim during this challenging and exciting time in the history of Park Place Baptist Church. Along with you, we are looking forward to what God has in store for us and for the Thomasville community as together we labor to connect people to Jesus by reaching up, reaching in and reaching out.
A Little Bit About Preacher Andy
Preacher Andy is from Thomasville. He graduated from Thomasville High School in 1967, received a Bachelor Arts Degree in Social Studies from UNC Greensboro in 1971, a Master of Education Degree from UNC Greensboro in 1975, and his Doctor of Ministry Degree from Luther Rice Seminary in Jacksonville, Florida in 1980.
He began his calling as a minister at Macedonia Baptist Church from 1979 to 1982 in Jacksonville, Florida before returning to Thomasville, North Carolina where he pastored at Southgate Baptist Church from 1982 to 1997. From 1997 until his retirement as a full-time pastor in 2018, he pastored at churches in Greensboro, Jamestown and Lincolnton.
He served as interim pastor at Woodlawn Baptist Church in High Point from 2020 to 2021.
In addition to his preaching and teaching ministry over the past four decades, he has coached basketball at Ledford, East Davidson and Davie County high schools.
He enjoys writing and is the author of "Heaven Will Surely Be Worth It All."
Preacher Andy's wife is Joyce Beeson Royals. They have been happily married since May 2, 1969 and she is very much involved in his ministry.
Giving Thanks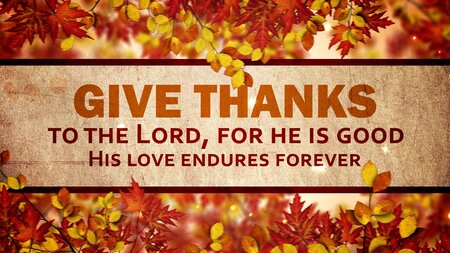 Give thanks to the Lord, for he is good; his faithful love endures forever. ~ 1 Chronicles 16:34
This year we will be celebrating Thanksgiving on Thursday, November 25th. This popular holiday tradition dates back to the early Pilgrims who shared an autumn harvest feast with the Wampanoag Native Americans at Plymouth, Massachusetts in 1621.
Back then the celebration lasted for three days, not just one!
As Christians, our "thanksgiving" isn't just limited to one day out of the year. Oh, no, we get to celebrate every Sunday. We've been doing this now for the past two thousand years—every Sunday come rain or come shine. We of all people have so much to be thankful for. Don't you agree? And the symbol of our weekly thanksgiving isn't a turkey, it's a Lamb: The Lamb of God who takes away the sin of the world (John 1:29).
According to the New International Encyclopedia of Bible Words: "The NT words translated "thank" ( eucharisteō), "thankful" ( eucharistos), and "thanksgiving" ( eucharistia) signify a thankful attitude and a demonstration of gratitude. Only in three passages (Lk 17:16; Ac 24:3; Ro 16:4) are these words used of thanks given to human beings.
"In the NT, the swelling sense of gratitude and appreciation expressed in thanksgiving has three primary associations. Thanks is given at the eucharist (communion service) for the broken body and the blood of Jesus (Mt 26; Mk 14; Lk 22; 1 Co 11). Thanks is given for the blessings that have come to us through Christ (1 Co 15:57; 2 Co 2:14; 9:15). Thanks is given for those who come to know Christ and who bring joy to Paul's heart (1 Co 1:4; Eph 1:16; Php 1:3; Col 1:3; 1 Th 1:2; 2:13; Phm 4)."
Aren't you thankful that as a believer in the Lord Jesus Christ you are a child of God, a joint heir with Jesus Christ? (Romans 8:17)
Now that's something to be truly thankful for.
Happy Thanksgiving!
In His love,
The CARE Team
Festival of Lights at Tanglewood Park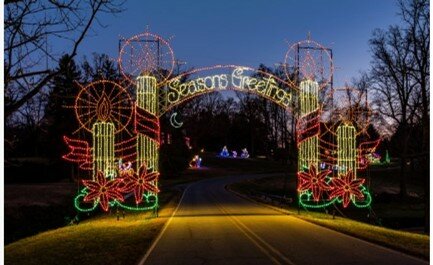 Tanglewood Park's rolling countryside transforms each holiday season into a shimmering Winter Wonderland with more than a million twinkling lights aglow. Entering its 30th season, the Festival of Lights at Tanglewood Park is open nightly from 6-10 p.m. starting Nov. 12, 2021, through Jan. 1, 2022. Attendees take in the spectacular sights while listening to festive tunes on the interactive musical displays, with original compositions from the UNC School of the Arts students. Enjoy more than 80 displays along the winding countryside route.
What do you think? Interested in going as a group? We're planning on a trip in early December. If you're interested, sign up at the Connection Table in the church lobby.
Thank You!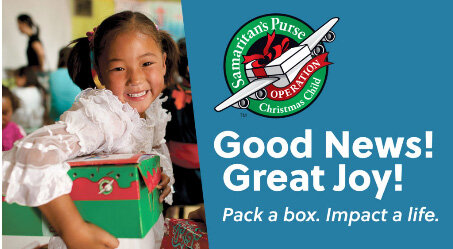 To all those who either packed a shoebox (or more than one), made a donation, and/or paid the postage to have these shipped...THANK YOU! We don't have a final box count as of this newsletter, but we'll notify you when we do. It looks really good though whether we make our goal of 100 or not. Because of your generosity children around the world will have a more meaningful Christmas!
Drop Them a Card Over the Holidays!

Casey Brown
106 Hobbs Ave.
Thomasville, NC 27360
Ann Moore
125 Maplewood Ave.
Thomasville, NC 27360
Hilda Smith
2722 Upper Lake Rd.
Thomasville, NC 27360
Kitty Williams
314 Brewer St.
Thomasville, NC 27360
Shirley Bishop
1206 Pepperidge Rd.
Asheboro, NC 27205
Velna Hicks
920 Ball Park Rd.
Thomasville, NC 27360
Janet Burton
208 Bell Dr.
Thomasville, NC 27360
Irene Truelove
1131 Hannersville Rd.
Lexington, NC 27292
Ray Haltom
Westchester Manor
1795 Westchester Dr.
High Point, NC 27262
Shelia Rice Smith
115 Stacey St.
Thomasville, NC 27360
November 25th!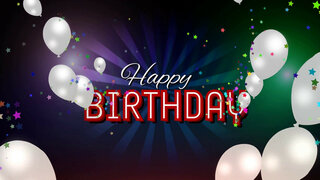 3: Chris Petersen
8: Freddy Mabe
12: Ray Haltom
14: Bill Nix
18: Brenda Byrd
25: Don Ferguson
Irene Truelove
28: Connie Nix
29: Jack Stone
Pam Byars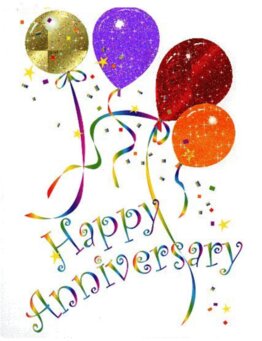 7: Richard & Becky Thayer
20: Billy & Donna Pope
Connecting people to Jesus...reaching up, reaching in and reaching out.
Our address is: 201 Kern St, Thomasville, NC, 27360