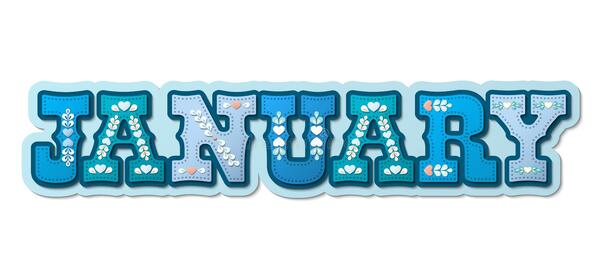 Park Place Baptist Church Newsletter, January 2022
Connecting People to Jesus...Reaching Up, Reaching In, and Reaching Out
2022: A Very Important Year for Park Place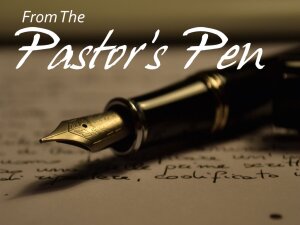 Park PlaceFamily,
Greetings in Jesus' Great Name....2022...a New Year before us! This will be a very im- portant year as we continue to prepare to move forward. Let me remind you of some important opportunities: (1) Sat.,Jan.15 10 AM—"The Second Coming Of Sunday School" Training Conference for ALL who care about Sunday School...(2) Sat.,Jan.29 10 AM— "Developing Dedicated Deacons And Deacon Wives" Training Conference for ALL active and inactive Deacons and their wives....(3) Sun.,Jan. 30, 4 PM—Joint Worship Service with Hillside Park Baptist Church...exciting music by their choir and message by Dr.Steve Chipps....for ALL Park Place Family!...So, we have a great jumpstart to the New Year 2022. And YOU will want to take advantage of every opportunity. I believe we are going in the right direction and must not turn back!!
Because He Lives,
Preacher Andy (II COR. 4:5)
The Second Coming of Sunday School

On Saturday, January 15, Preacher Andy will be teaching "The Second Coming of Sunday School," from 10 a.m. until 12 noon at the church. This important 2 hour class is not only for teachers or those who are interested in teaching, but for all those who are interested in seeing Park Place grow in 2022.
Developing Dedicated Deacons and Deacon Wives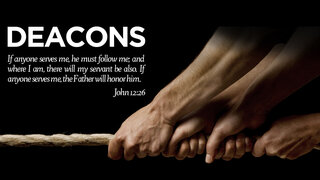 On Saturday, January 29, from 10 a.m. until 12 noon Preacher Andy will be leading training in "Developing Dedicated Deacons and Deacon Wives" for both active and inactive deacons and their wives at the church.
2022 Will Be a Critical Year for Park Place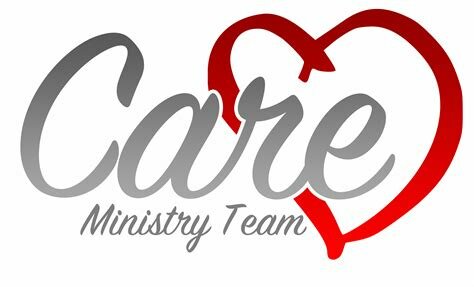 As we begin what will undoubtedly be a historic year in the life of Park Place Baptist Church, the Leader- ship Team is asking each one of us to come up with something, just one thing that we can do to ensure that Park Place continues its ministry on the corner of Fife and Kern Streets.
We are submitting two suggestions that we believe will help us to grow in this community.
First, we would like to encourage you, as a member of the church, to fill out at least one CARE card each week and drop it in the clear glass vase on the Connection Table. Surely, we can think of at least one person per week that we can pray for. They may be in the hospital, they may be sick, they may live alone, they may have a birthday, they may need words of encouragement, they may have lost a family member or a friend—or a pet, they are unchurched. Find out what their address is and the CARE Team will not only pray for them but we will send them a card. And with that card we will also enclose our newly printed outreach card. This is something that is simple to do: (1) pick up a CARE card either from the Connection Table or from the pew, (2) fill out the name of the person, what their need is and their mailing address and (3) either drop the completed card in an offering plate or in the vase on the Connection Table. That's it! The CARE Team will pray for that person and send them a card.
Our second suggestion is this: Have a prayer huddle between Sunday school and worship service. Those interested in participating could meet in the old Growing in Grace Sunday school classroom and pray specifically for (1) Preacher Andy, (2) Chris as leads in the music, (3) the worship service that is about to take place, (4) those who are either in the sanctuary or watching via Facebook, (5) a sense of direction for Park Place and (6) our surrounding community. This would take 5 to 10 minutes.
We believe these two suggestions, if implemented, could have a significant impact on the life of Park Place over the next 12 months.
Those are a couple of our ideas, what are yours? We hope you will come prepared to share those with your brothers and sisters in Christ when we have our special called meeting on Sunday, January 9th, after our morning worship service.
In His love,
The CARE Team
1 Corinthians 4:20
What Will I Do In 2022?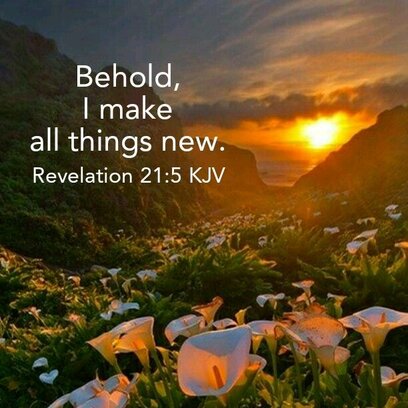 "Our hope is not in the new year…but in the One who makes all things new." (Revelation 21:5)
One year. We figure that's about how long Park Place has left as a church. And that may be an overly optimistic estimation.
If you have been attending Sunday school and/or worship services within the last year, or have viewed these on Facebook, you know that we are slowly losing members. Weekly attendance is extremely sparse.
Since hiring Preacher Andy back in November, we have had the best viewership we have ever had for worship and Wednesday evening Bible study. Each one averages hundreds of views. That's the good news.
The bad news is that the increased viewership hasn't resulted in increased attendance.
As you undoubtedly know, this problem isn't new. We have been slowly declining in membership for several years now. And the Covid pandemic of the last two years has not done anything to help our situation.
Members have decided to go elsewhere for a variety of reasons. Unfortunately, when most people leave a church they don't say why they're leaving, they just up and leave without notice.
At the beginning of this church year, we had several of our more active members either step down from leadership positions or leave. This has left vacancies in our security and leadership teams and in Sunday school for our children. We have members who have stepped up to fill some of those vacancies, but some of them are also busy in other areas as well, which means they're being stretched pretty thin.
Kent Thompson, who has done a phenomenal job as the church's treasurer, has stepped down from that position. The chairman of the Finance Committee, Michael Robertson, has volunteered to take over that responsibility but will need someone to help by writing the weekly checks. As of this writing, we are still looking for that person. In the meantime, Kent has graciously agreed to act as a consultant as we make that transition.
Having said all that, we would like to add that we're not dead yet. There is still hope for Park Place. We believe there is still life in these bones (Ezekiel 37:4).
To that end, the Leadership Team has adopted this theme for this new year: "What Will I Do In 2022?" We are asking each member to assess their level of involvement in the ministry of Park Place and to commit to doing at least one additional thing for the church during 2022. What can you do for Christ's church this year? What can you do to help reach the lost for Christ? What are we capable of doing that we're not doing but could be doing?
After our worship service on Sunday, January 9th, we will have a special called meeting solely for the purpose of sharing ideas on what each of us can do to grow the Kingdom between now and December 31st. Please be thinking and praying about this between now and our meeting on January 9th.
Blessings,
The Leadership Team
Joint Worship Service January 30th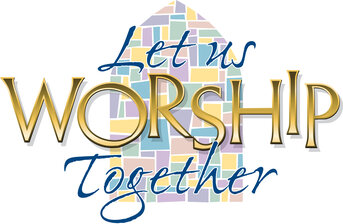 Sunday, January 30th, Hillside Baptist Church will join Park Place for a joint worship service at 4 p.m. Make your plans now to attend! Hillside's pastor, Dr. Steve Chipps, will be our speaker.
The Lord's Supper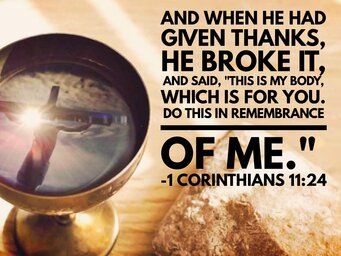 We'll be observing The Lord's Supper on Sunday, January 30th.
Martin Luther King Jr. Day, January 17th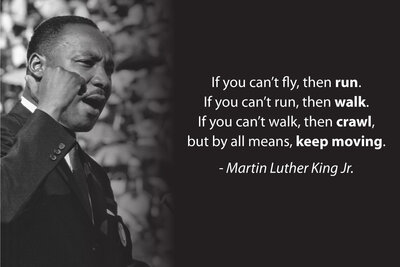 January Birthdays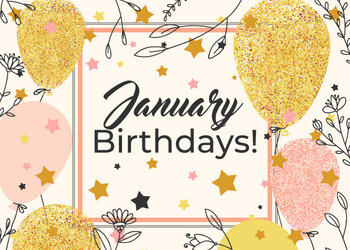 7: Dianne Ferguson
17: Donna Pope
25: Ann Moore
Jerry Everhart

Casey Brown
Ann Moore
Hilda Smith
Kitty Williams
Shirley Bishop
Velna Hicks
Ray Haltom
Irene Truelove
Connecting people to Jesus...reaching up, reaching in and reaching out.
Our address is: 201 Kern St, Thomasville, NC, 27360