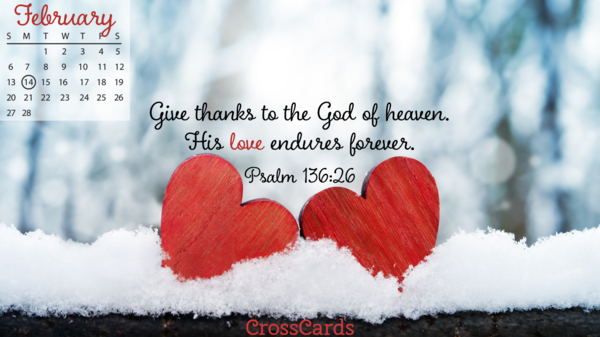 Park Place Baptist Church Newsletter, February 2022
Connecting People to Jesus...Reaching Up, Reaching In and Reaching Out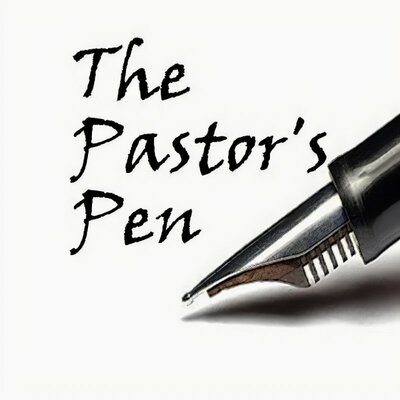 From Our (Interim) Pastor's Pen
Well, believe it or not, the first month of 2022 has come and gone. January is behind us and February is before us. Again, this is a year of decision and destiny. It will require God's wisdom and our faith.
Please mark your calendar for Sunday, February 20! I have invited my personal friend in ministry Dr. Steve Sells to come and minister to us. Brother Steve's ministry is in CHURCH REVITALIZATION. He will speak at 9:00 a.m. (Sunday School Hour) and then at 10:00 a.m. (Worship Service Hour). I cannot emphasize enough the importance of this day and what Dr. Sells will have to say.
February is Valentine and Sweetheart month. Let's all show our Love for one another this month.
Take time to share and show your love for your spouse and your family in a special way. I will look for you when we assemble next time!
Because He Lives,
Preacher Andy
Happy Valentine's Day!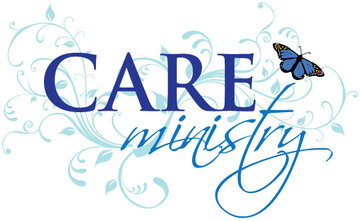 Do You C.A.R.E.?
OK, we're going to do something a little different during the month of February. In observance of Valentine's Day, we will be inserting C.A.R.E. cards each Sunday into your church bulletin along with quotes about L.O.V.E.
What we will be asking you to do throughout this month is for you to show some love for your friends and relatives by filling out a C.A.R.E. card so that a member of the C.A.R.E. team can send them a card. It can be a card of encouragement, a card letting them know the church is praying for them, a birthday card, an anniversary card, a sympathy card, you name it, the sky (and the heart) is the limit!
We hope you will take the cards home with you and write out a name and address, return them to church the fol- lowing Sunday, drop them in the offering plate, and the C.A.R.E. team will do the rest. Ministry doesn't get much easier than that!
By the way, the C.A.R.E. team meets every Tuesday afternoon at 2 p.m.to fill out cards and pray for folks. We would love to have you join us.
In His Love,
The C.A.R.E. Team
Sunday School---The Primary Great Commission Tool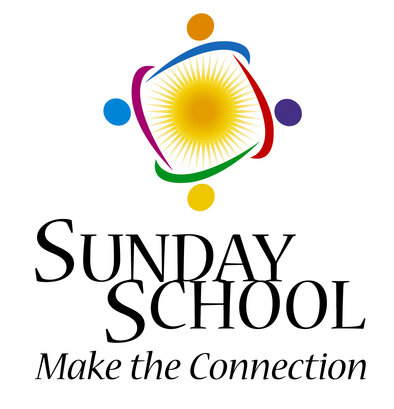 In 2022 we will be making a concerted effort to grow Park Place Baptist Church. 2022 may be another year of uncertainty, but of this we can be certain, if we don't grow this year, there won't be a Park Place Baptist Church in 2023.
As we examine the various possibilities for reaching our community for Christ, we should not overlook the importance of Sunday School as a way of reaching the unchurched.
Ken Hemphill in his book Revitalizing the Sunday Morning Dinosaur: A Sunday School Growth Strategy for the 21st Century writes that "the Sunday School could be the most powerful integrated growth tool for the church of the 21st century."
Among the 8 reasons he gives in his book is this one: "People are attracted through relationships, not events. Events may provide the opportunity for church members to invite their friends to attend with them, but it is the personal invitation that works, not the event."
Hemphill goes on to add that it's through Sunday School that friendships can be established that can help create bridges for presenting the gospel. If planned and implemented properly, Sunday School can provide a family atmosphere that makes evangelism more natural (and, let's face it, for many of us, evangelism seems unnatural).
And speaking of Sunday School, if you are attending our worship services but not attending Sunday School, we invite you to join our adult Sunday School class on Sunday mornings in the sanctuary at 9 o'clock. Hopefully, with instances of Covid declining, we will be able to return to normal within the next few weeks. And with that we will once again be planning on group activities outside the church. Having group activities outside the church walls will give us an opportunity to invite those who are unchurched to join is.
Because of our size, we currently only offer two Sunday School classes, children and adult. But as we grow, additional classes can be created for more specific age groups.
Come join us for Sunday School as we discuss ways we can grow Park Place in 2022.
Richard Thayer, Sunday School Director
"Almost every evangelical church today began because someone had a vision for building a community of people who could fulfill the Great Commission. Vision led them to buy land and to build buildings. Vision led to purposeful evangelistic activity and to sacrificial giving and service. However, once churches realize their original dream, they often become complacent and even forget that they were once a visionary people. They then tend to live in the glow of past greatness rather than look for new opportunities. When church conversation focuses on the greatness of the past more than the potential of the future, the church is destined for further decline. ~ Ken Hemphill, Revitalizing the Sunday Morning Dinosaur
Dr. Steve Sells of Operation Transformation to Speak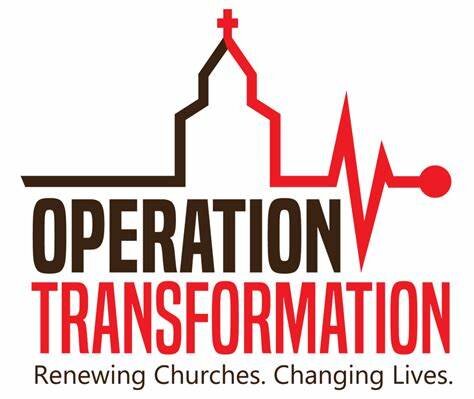 Dr. Steve Sells, CEO and President of Operation Transformation in Salisbury, NC will be our special guest speaker on Sunday, February 20th at both our 9 a.m. Sunday School hour and during our 10 a.m. worship service. OT specializes in church revitalization.
OT is an outgrowth of Brother Sells' local church experience and his passion to help hurting, unhealthy churches see revitalization and spiritual growth.
The vision of OT is to help plateaued and declining churches find new life, enthusiasm and spiritual health. Since 2013 God has blessed OT with great success in church revitalization projects in North Carolina and Georgia. Simply stated, the process of Operation Transformation takes a struggling church from the brink of death to a vital, Holy Spirit led mission to become, once again, a mighty moving force that will change the world.
For additional information on Operation Transformation, including testimonials from church leaders, go here: https://bit.ly/3gVqpNw
What Will Park Place Do in 2022?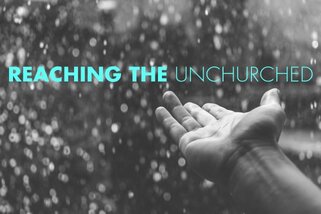 First, some alarming statistics. Over the last 25 years the unchurched population rose by 47 percent. Ac- cording to Ed Stetzer and Dave Putnam in their book Breaking the Missional Code, since 1991 the number of adults who don't attend church has risen from 39 million to 75 million—an increase of 92 percent.
And get this: North America is the third largest mission field in the world.
A couple of months ago Preacher Andy asked the Leadership Team, "If Park Place were to close its doors today, would anyone in our community miss us?"
That's a sobering thought, isn't it? Would anyone in our surrounding community wake up one morning and say, "Hey, I sure do miss Park Place. I wish they hadn't closed."
We think you know the answer to that question.
And here's a not-so-easily answered question: What can we do – what are we capable of doing--- to reach our community for Christ?
In his book, 5 Things Anyone Can Do to Help Their Church Grow, Phil Stevenson writes that those who are unchurched want to connect to others on a personal level. "It is when we 'do life' together that people are most receptive."
Says Stephenson, "The best way to ensure a successful effort is to know your community, determining its unique characteristics."
"People don't care how much you know," writes John Maxwell, "until they know how much you care." Another question: Do we care? If we do, how are we showing it?
Here are some of the ways Stevenson suggests reaching one's community. Do you think any of these is doable for Park Place?
Walk the community. The community can be divided up, and people can be assigned to walk certain areas. When seeing someone outside, give them one of Park Place's outreach cards and invite them to church.
Determine the greatest unmet needs of the community whether physical/economic, intellectual/emotional, social/political, or spiritual. What are some ways those needs can be met by the church? Determine the images that church members have of the community and, conversely, how the community views the church. Do we think they are reachable? If not us, then who?
What are the strengths and lesser strengths of Park Place's membership? Go to the Chamber of Commerce and inquire about community needs. Get a demographic study of the community.
What are your thoughts on how we can best reach our community for Christ? Be prepared to share these at our quarterly business meeting later this month.
Blessings,
The Leadership Team
February Birthdays
4: Rick Robinson
13: Richard Thayer
February Anniversaries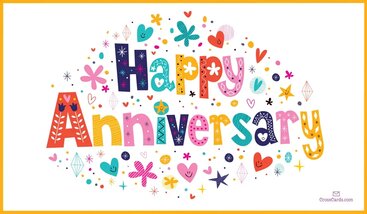 3: Don and Dianne Ferguson
19: Jon and Colleen Whitehouse

Ann Moore
Hilda Smith
Shirley Bishop
Velna Hicks
Casey Brown
Kitty Williams
Irene Truelove
Shelia Rice Smith

EMBRACE meets every second Sunday in the month after church. All ladies are welcome to attend!
Quarterly Church Business Meeting: Sunday, February 27th

Connecting people to Jesus...reaching up, reaching in and reaching out.
Our address is: 201 Kern St, Thomasville, NC, 27360