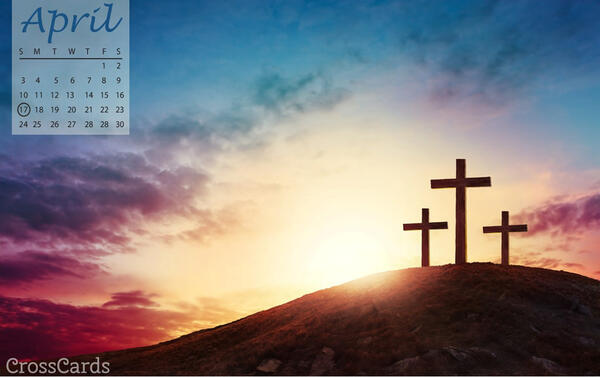 Park Place Baptist Church Newsletter, April 2022
Connecting People to Jesus...Reaching Up, Reaching In and Reaching Out
Celebrating the Resurrection
Interim Pastor Andy Royals
April 2022….Springtime for sure! A beautiful season of the year, Amen?!?! With April, we look forward to Easter Sunday here at Park Place as we celebrate The Resurrection of our Lord Jesus Christ. Let's strive to make this a special Sunday, April 17th. We are planning a churchwide breakfast at 8:00 a.m. and a "Sonrise" style devotional. Then we will have Easter Sunday School at 9:00 a.m. and Easter Worship at 10:00 a.m. What a Glorious Day!!
Here at Park Place we have a future to look forward to so stay encouraged. Pray and trust in Him! Because He Lives,
Preacher Andy
Rejoice! He Is Risen!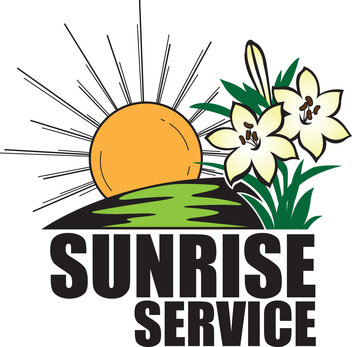 6 He is not here. For he has risen, just as he said. Come and see the place where he lay. Matthew 28:6
We are now entering into the most exciting time of the year! It's Spring…and Easter is just around the bend! Easter and the Resurrection is the centerpiece of our Christian faith. This is what separates the Christian faith from all other religions: Jesus Christ, the Son of God, who lived a sinless life, died for our sins, and then rose again on the third day, just as He said He would. No other religion can make that claim. We worship a Risen Savior!
Because this is a special occasion, we will be doing things a little differently on Easter Sunday morning. It all begins with a sunrise service at 7 a.m., followed by a delicious breakfast at 7:45 (our first in two years!). This will be followed by Sunday school at 9 and worship at 10.
For Sunday school we will have a special focus entitled "Jesus Lives---and You Can Too!" Our scripture will be Matthew 28:1- 10. In his introduction to our Easter lesson, Jim Gantenbein writes: "The events in today's Scripture may seem just as fanciful as stories of Easter bunnies, but it is the truth of God's victory over sin and death. That victory, accomplished by Jesus' resurrection from the grave, translates into the victory every person can experience by receiving the forgiveness of sin Jesus purchased through His death on the cross."
Then, beginning on April 24th, we'll be offering an exciting new series: "Christ's Return: Living with the End in Mind." There's plenty of speculation going around about the end of the world, but it's only as we study God's Word that we gain proper insight about the end times and the return of Christ. There will be six lessons in this series, all of which will be taken from Matthew 24 and 25. You won't want to miss a single one of these classes! Join us each Sunday morning at 9 a.m.
In His Service, Richard Thayer, Sunday School Director
Wait On the Lord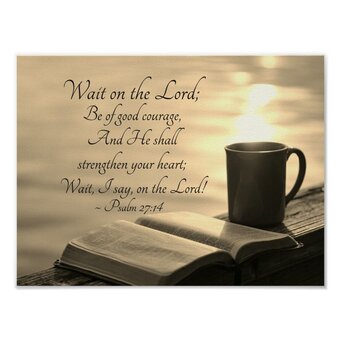 The Bible is chock-full of hard sayings, things that we, as Christians, are supposed to do. Among those is a little nugget you'll find in Psalm 27:14: "Wait on the Lord."
As you have probably learned by now in your Christian walk, that is extremely hard to do. After all, we are a part of the "Now" generation. We pray for patience and end by asking God for it now.
For well over two years now the Lord has had us to wait on Him, wait on His timing. And to your credit, you haven't sat and twiddled your thumbs while waiting. We have prayed just as the Lord has told us to do (Matthew 7:7). While waiting we have knocked on a number of doors. But the doors we have knocked on remained closed. And we wondered why. It's because each of those doors wasn't the right one.
However, within the last couple of weeks, the right door swung open! We have learned that Green Street Baptist Church, a thriving, gospel-preaching, disciple-making church in neighboring High Point, is interested in becoming a mother church for Park Place. By the time you read this you will have had an opportunity to meet Green Street's senior pastor, Brandon Ware. You will like him. And you'll like his message for Park Place.
Then, after our worship service on Sunday, April 10th (Palm Sunday), we will have a special called business meeting for the purpose of voting on Green Street's proposal. Your leadership team here at Park Place believes our days of waiting and knocking are finally over. We are excited---and we trust you will be too---about the amazing potential that lies ahead for Park Place and our surrounding community.
But please remember, even though the waiting may finally be over, our work is really just now beginning. But it's going to be rewarding work!
Oh, and whatever you do, don't stop praying!
Blessings,
The Leadership Team
April Food Drive!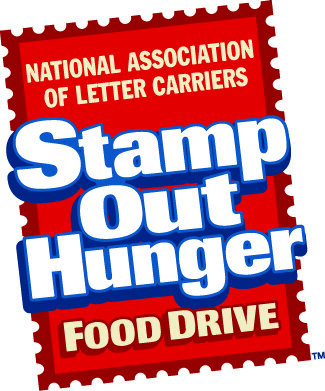 This coming May 14th, your local letter carrier along with thousands of letter carriers all over the country will be picking up donations of food from their customers. All of that food will be going to local food banks. Park Place will be doing its part by collecting food here at the church now through Sunday, May 8th. All nonperishable food that is collected will go to Fairgrove Family Resource Center.
Special Called Business Meeting, April 10th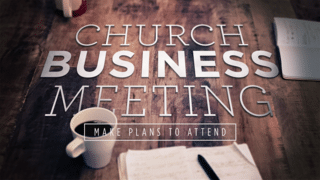 Special Called Business Meeting There will be a special called business meeting after our worship service on Sunday, April 10th for the purpose of voting on a proposal from Green Street Baptist Church. In addition, we will also vote on Park Place hosting a public forum on the City's proposal for the Kern St. School property. You won't want to miss this one!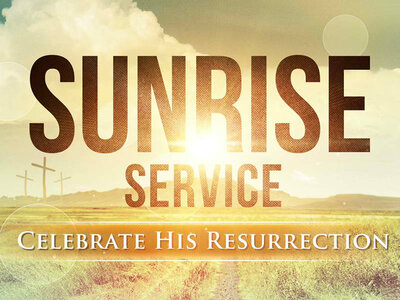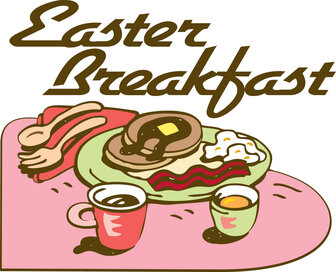 7:45 AM in the church fellowship hall.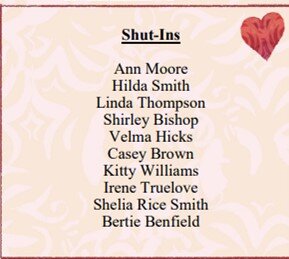 In addition to the above, we also have
Royal Jarvis at Brookdale in High Point and Thelma Thompson at Piedmont Crossing in Thomasville.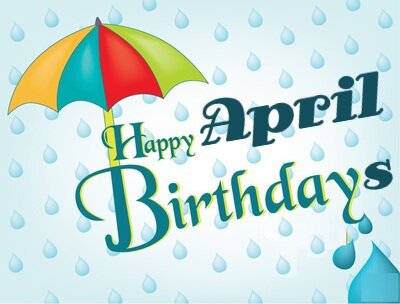 1: Angie Poston
11: Shirley Bishop
30: Danny Clapp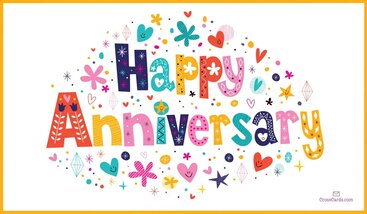 5: Rick & Mary Robinson
18: Michael & Belinda Robertson
Connecting people to Jesus...reaching up, reaching in and reaching out.
Our address is: 201 Kern St, Thomasville, NC, 27360