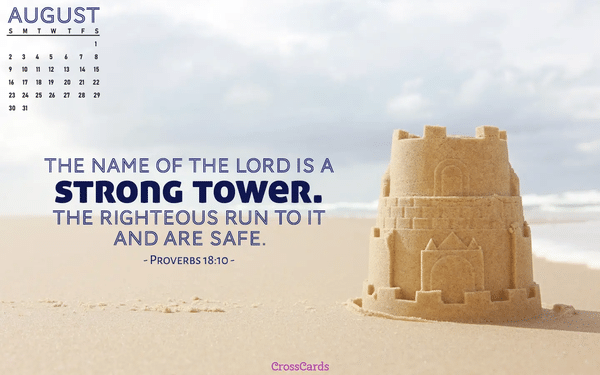 August Newsletter
Looking Forward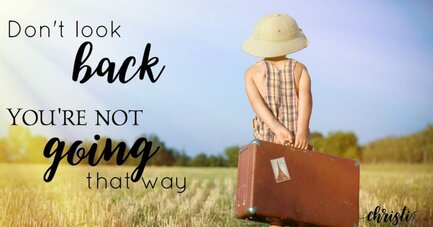 Hello to the Saints at Park Place,
As always, our prayer is that this newsletter finds everyone doing well and thanking the Lord Jesus for the blessings of life that we enjoy daily. It is through His perfect sacrifice on the cross that we can daily find those simple moments where His fingerprint is clearly present. It may be an answered prayer. It may be a hug from a child. It may be a kind word from a stranger. But we can see things in different perspective because, as His children, we have different eyes.
August is traditionally the month where we are in the depths of the Summer season. It's hot and humid outside. Air quality isn't all that good. We start staying inside more and enjoying the invention of a man named William Carrier…the air conditioner. But we also start getting a peek of what is ahead and that is the Fall of the year.
Many of us look FORWARD to Fall. Looking forward is a very scriptural concept when you think about it. Paul looked forward to the day that he would be absent from the body and present with the Lord (2 Corinthians 5). Paul also wrote that great 11th chapter in the Book of Hebrews where he said that those faithful saints who, "…looked for a city which hath foundations, whose builder and maker is God." John, at the conclusion of Revelation said, " Even so come, Lord Jesus."
My prayer and Pat's prayer is that the people of Park Place are genuinely looking forward to the future that the Lord has planned for you as a Church body. We love you today as we did the first day that we came to Park Place and fellowshipped with you in May of 2005. That does not change. May you grow in grace, experience the peace that comes from knowing Christ and may the fruits of the Holy Ghost permeate everything that you do. God bless each of you.
Pastor Tom and Pat Campbell

There will be a special called meeting of the church membership after our morning worship service on August 23rd. The purpose of the meeting will be to outline immediate plans that are being made in connection with Pastor Tom's recent resignation. His last day with us will be Sunday, August 30th.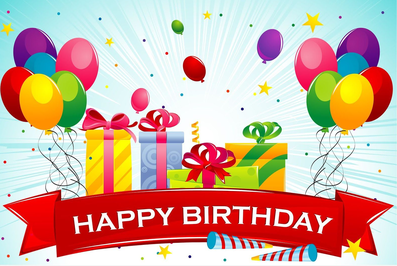 August Birthdays
1: Rose Ice
2: Wanda Mabe
7: Casey Medlin
9: John Dipper
10: Gracy Dunlap
11: Becky Davis
11: Jon Whitehouse
14: Belinda Robertson
16: Steve Davis
23: Courtney Byrd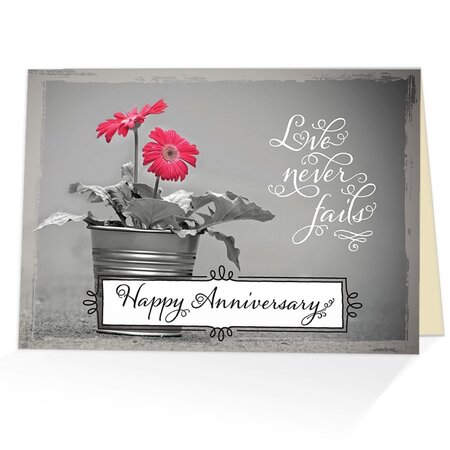 August Anniversaries
7: Freddy and Wanda Mabe
7: Jerry and Chris Everhart
17: Jeremy & Paula Suits
Park Place Shut-Ins

SHUT-INS
Casey Brown
195 Proctor Dr.
High Point, NC 27265
Helen Bryant
Westchester Manor Nursing Center
Room 601
1795 Westchester Dr.
High Point, NC 27262
Casey Medlin
1560 Skeet Club Rd Room 130
High Point, NC 27265
Stan and Ann Moore
PO Box 113
Thomasville, NC 27361
Buddy Boggs
c/o Jason and Susan Allen
6966 Chapsworth Dr.
Trinity, NC 27370
Shirley Bishop
1206 Pepperidge Rd.
Asheboro, NC 27205
Barbara Robbins
Westwood Health and Rehab
625 Ashland St.
Archdale, NC 27263
If there is someone we missed, send an email with their name and address to this email address: richardthayer4@gmail.com.
Our Church Food Drive Continues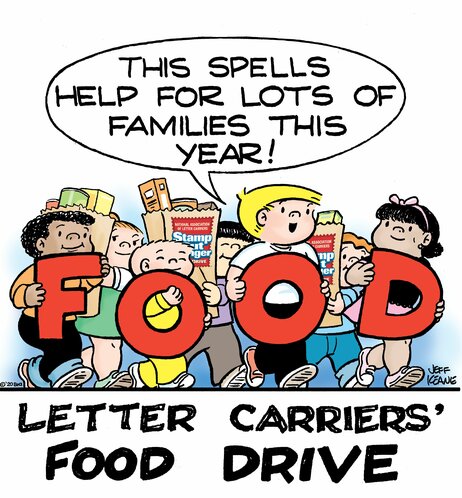 Park Place continues its food drive this month. Last month we collected 173 pounds of non-perishable food to help feed those in our community who are suffering as the result of high unemployment due to the coronavirus pandemic. Our food drive is being conducted in conjunction with the Letter Carriers' Food Drive which is normally held in May but had to be cancelled this year due to the pandemic. All food collected is going to Fairgrove Family Resource Center in Thomasville. Below is an article from Bloomberg.org concerning food insecurity in America:
"Food insecurity for U.S. households last month reached its highest reported level since the Census Bureau started tracking the data in May, with almost 30 million Americans reporting that they'd not had enough to eat at some point in the seven days through July 21.
"In the bureau's weekly Household Pulse Survey, roughly 23.9 million of 249 million respondents indicated they had 'sometimes not enough to eat' for the week ended July 21, while about 5.42 million indicated they had 'often not enough to eat.'
"The number of respondents who sometimes had insufficient food was at its highest point in the survey's 12 weeks. The number who often experienced food insufficiency was at its highest since the week ended May 26."
Coronavirus Schedule
We are now back in the sanctuary for our worship services. Our services begin at 10:00 a.m. A nursery is provided and we also have Children's Church for the kids. We have three Sunday school classes each Sunday for a range of ages as well. These classes begin at 9:00 a.m. There will be hand sanitizer in the foyer and masks will also be available while they last but are not required. Social distancing of at least 6 feet is encouraged.
"Connecting people to Jesus....reaching up, reaching in and reaching out."
Connecting people to Jesus...reaching up, reaching in and reaching out.
Our address is: 201 Kern St, Thomasville, NC, 27360