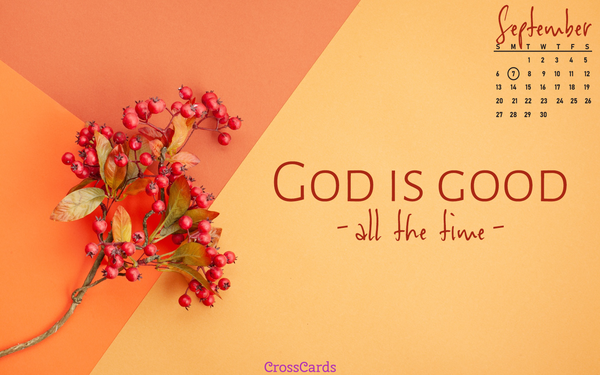 Park Place Newsletter
September 2020
Keys To A Successful Transition
Grace and peace in the name of our Lord Jesus Christ.
I just wanted to thank everyone for their kind words to Pastor Tom, submission of your pictures for the slideshow and your love offerings. Tom and Pat will certainly be missed by the entire Park Place family, but we can rest in the blessed assurance that the same God that guides their steps as they embark on this new assignment in Virginia will continue to also guide our steps as we labor in the Lord's vineyard here. Our continued love for them should be reflected in our consistent prayers daily. Psalm 32:8 KJV says, "I will instruct thee and teach thee in the way which thou shalt go: I will guide thee with mine eye."
Over the next months we will begin transitioning and during this time, prayer will play a great role in the direction of the church. A new pastor must be selected, church membership must be maintained and increased, and outreach must remain a part of our ministry to reach the lost. We remain grateful to a heavenly Father who sent His Son to guarantee our salvation and so we focus on the task at hand and look to Him for the blueprint.
Let us continue to show love which is a hallmark of our church body and invite friends and neighbors to church. Let us remember that with this transition we still have an opportunity to grow and develop as a church body and to gain momentum, rather than see the transition as a setback.
I am confident that Tom and Pat would agree. So, my prayer is, Lord, instruct us and teach us, and if you make the way plain, we will walk therein.
In His service,
Brother Todd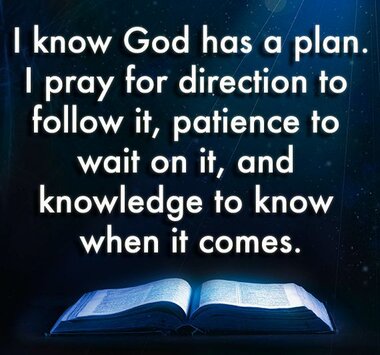 Who Pulled The Carpet Out From Under My Feet?
It seems like the year 2020 has gone from stability--January--to complete chaos--March. I feel like the carpet has been pulled out from under me. Months of not attending church. Weeks of not shaking a hand, no smiles, and no words of encouragement. It makes me ask, What's going on? Who's in control? Where are we heading?
But this week I've noticed, the shadows of the trees are growing longer, the days and nights are cooler, and there's a freshness in the air. God gently reassures me saying, "I am in control. Give your cares to me. I have not changed."
I have been reminded, God sees us and the world's history, from day one until the final day of completion. He tells us, His grace is sufficient. He is as near as our next breath.
Well, there are certainly bumpy roads ahead, but what do we need the most? To trust the promises of God, and to encourage each other. But how?
Believe in the church. The church is a body, family, temple, and a bride. These metaphors give us a clear picture that church is not about me, but about my relationship to the gathered body.
Believe in worship. The Scriptures tell us to, "not forsake the assembling" (Acts 2:46-47; Hebrews 10:24-25). Nothing warms Christian hearts more than seeing Christ reflected in corporate readings, prayers, confessions, hymns, and preaching.
Believe in encouragement. Cultivate an atmosphere of love and encouragement. Living out our faith together, a church family's mutual love will slowly deepen. Members will love one another by encouraging and serving--it's just natural.
Encourage one another daily, as long as it is called 'Today,' so that none of you may be hardened by sin's deceitfulness (Hebrews 3:13).
Because encouragement is so important to the church, God doesn't merely recommend it, he explicitly commands it (1 Thess. 4:18, 5:11; Heb. 3:13).
God commanded that His people encourage each other because He knows we need it. In the Gospel of John, Jesus warned that "in this world you will have trouble," which He then followed with a much-needed encouragement: "But take heart; I have overcome the world." (John 16:33)
When encouragement is absent from the life of a church, people will feel unloved, unimportant, useless, and forgotten. God knows His people are in need of grace-filled reminders, so He calls us to encourage each other every day until His Son returns (Heb. 3:13).
So, get started. Who can you encourage right now? How might God use you?
May the Lord do more than we can imagine through just a little encouragement (Ephesians 3:20-21).
Mike Ester,
Liberty Baptist Association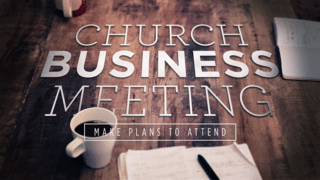 We will be having our regular quarterly business meeting Sunday afternoon, September 27th, following morning worship. Among the agenda items will be the Nominating Committee's nominees for various ministry positions for the 2020-2021 church year, the budget presentation, and a report from the Deacon Fellowship/Leadership Team on plans that have been discussed regarding filling the pulpit in the interim and possible options for the church's future direction. All members who can, are encouraged to attend this important meeting.
September Birthdays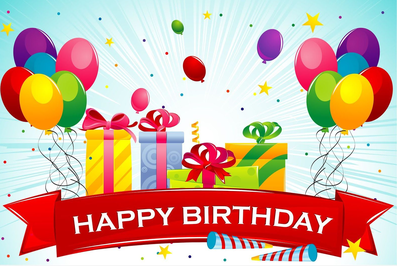 3: Tom Wood
13: Eric Campbell
19: Lorrine Dipper
20: Dale Porter
24: Dewanda Watkins
26: Ruth Thompson
Thelma Thompson
29: G.B. Bryant
September Anniversaries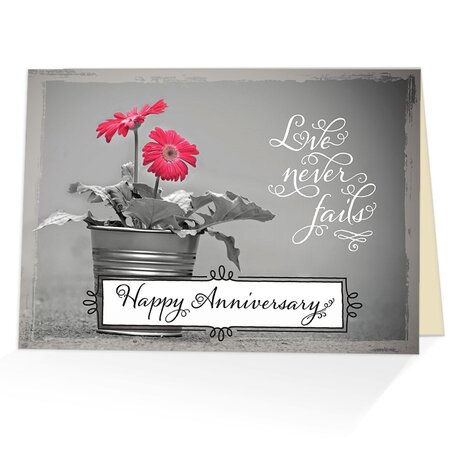 1: Sammy and Brenda Byrd
6: Chris and Kim Petersen
7: Danny and Sharon Clapp
20: Dale and Summy Porter
29: Tom and Joan Wood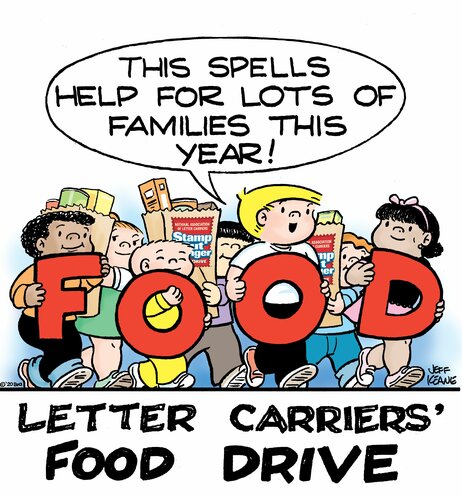 Thank you! Because of your generosity, we were able to take 173 lbs of non-perishable food items to Fairgrove Family Resource Center. Our food drive is being conducted in conjunction with the Letter Carriers' annual food drive which is normally held the 2nd Saturday in May nationwide, but had to be cancelled this year due to the pandemic. They have asked that local communities fill the void by conducting community-wide food drives in order to meet the needs of those who are hurting during this time of high unemployment. The food drive will continue through the end of the year.

SHUT-INS
Casey Brown
195 Proctor Dr.
High Point, NC 27265
Helen Bryant
Westchester Manor Nursing Center
Room 601
1795 Westchester Dr.
High Point, NC 27262
Casey Medlin
1560 Skeet Club Rd Room 130
High Point, NC 27265
Stan and Ann Moore
PO Box 113
Thomasville, NC 27361
Buddy Boggs
c/o Jason and Susan Allen
6966 Chapsworth Dr.
Trinity, NC 27370
Shirley Bishop
1206 Pepperidge Rd.
Asheboro, NC 27205
Barbara Robbins
Westwood Health and Rehab
625 Ashland St.
Archdale, NC 27263
If there is someone we missed, send an email with their name and address to this email address: richardthayer4@gmail.com.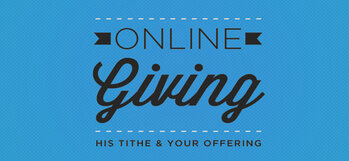 Our giving for the summer has been down. A reminder that you can make your offering on our website by going here: https://bit.ly/2Z6OIPX. Let's be generous so we can continue and even expand our ministries.
Connecting people to Jesus...reaching up, reaching in and reaching out.
Our address is: 201 Kern St, Thomasville, NC, 27360