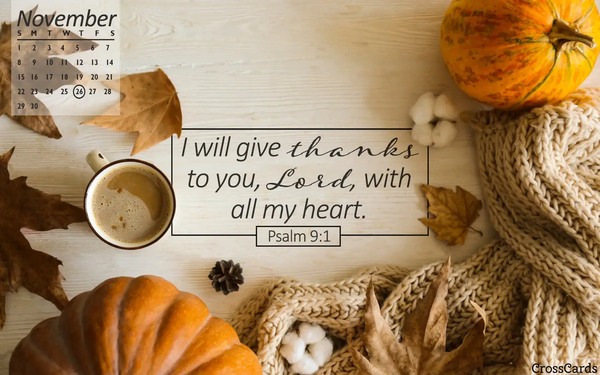 Park Place Baptist Church November 2020 Newsletter
Connecting People to Jesus...Reaching Up, Reaching In and Reaching Out
Can These Bones Live?

In Ezekiel 37 the Spirit of the Lord carries Ezekiel to a valley of dry bones and asks him a simple question: "Can these bones live?" As we process the recent decision of Pilot View Baptist to not move forward with merger talks we may hear this same question come up in our own conversations.
We find courage and strength in seeing that God provided Ezekiel with not only an answer to the question He posed but a defining remedy for the situation at hand. Our confidence may have been in the merger bringing life but now we must shift our confidence to a God who has proven throughout the history of this church that He is the only true source of life, hope and strength.
Let's remain faithful in our trust of this awesome, almighty God.
In His Service,
Pastor Todd
His Plans Are Always Better Than Ours

Grace and peace to you from God our Father and the Lord Jesus Christ.
We are sorry to report that talks with Pastor Bob Summers at Pilot View have been discontinued at his request. On Monday, October 26, we talked with Mike Ester at the Association office and asked if he would be willing to help Pilot View and Park Place negotiate some type of agreement moving forward. We asked that Pastor Bob and a member from the Leadership Team meet with him at his office and discuss the next step in the merger process since Mike is more familiar with this than any one of us. Mike said he would be glad to help in that way.
That was on Monday. Tuesday morning, Mike called to inform us that Pastor Bob said he was no longer interested in pursuing discussions on a possible merger. We reached out to Bob and asked if there was anything we could do to change his mind and he said there wasn't at this time. He said he might reconsider it at a later date, perhaps after the pandemic.
So, that's the latest. That door is now closed. But let's make this perfectly clear, Pilot View didn't close that door, God did. You may ask, OK, so what is Plan B? There is no Plan B. We will continue to pursue God's Plan for Park Place which is Plan A. And we will continue to seek that plan until we find it. Rest assured, His plan will be far better than any plan we might have.
Philippians 4:19-20 And my God will meet all your needs according to the riches of his glory in Christ Jesus. 20 To our God and Father be glory for ever and ever. Amen.
Blessings,
The Leadership Team
Romans 8:28
Is Your Contact Information Up To Date?
Has your address, email address, or phone number changed? If any of these has changed in recent months, please let our secretary, Kim Petersen, know. You can either call her at 336-472-7149 or send her an email to ppbc1938@gmail.com. We would also like to encourage you to go to our church website at parkplacebc.com and sign up for the church's monthly newsletter. As Park Place enters into the next phase of its ministry, it's important that we keep our membership informed about what's happening.
Church Treasury Update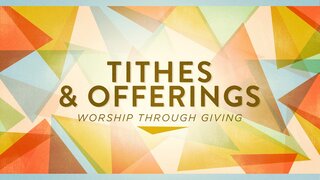 Kent Thompson and the Finance Committee reported a sluggish summer with tithes and offerings down for that period. September was especially alarming with approximately half of our monthly budget in the red. That's the bad news.
However, there is some good news! Kent reported at our called business meeting on October 25th, that tithes and offerings picked up in October and the situation has improved. Thank you! Whatever you did in October, continue doing that.
Please remember that you can submit your tithes and offerings on the church's secure website here: https://parkplacebc.com/giving. Brother Todd Rice says that he has updated the page so that you can select re-occurring giving. That way you don't have to re-visit the page every time you want to make an offering or submit your tithe.
Have You Packed Your Shoebox Yet?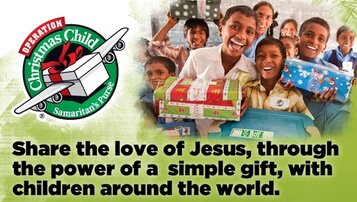 Operation Christmas Child wraps up this month. If you're planning on doing something for this important ministry, you have until November 22nd. That's the deadline for getting these boxes ready for shipment. You can either buy the items and pack a box yourself or you can make a donation and the ladies in the Living Stones Sunday School class will pack them. We know you are Southern Baptist, but please, don't wait until the last minute. For information on Operation Christmas Child, go here: samaritanspurse.org. There will also be information available Sunday at church.
Food Drive Continues Through December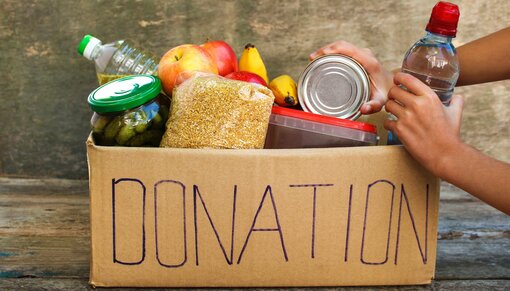 These are hard times for many in our community. Due to a number of reasons, and especially Covid-19, food insecurity is high here and around the country. As the hands and feet of Jesus Christ, we can help those in need with non-perishable food items. The next time you're out shopping, how about picking up an extra can or box of food and donating it to our food drive? There are boxes available in the church lobby. All food donated goes to Fairgrove Family Resource Center.
C.A.R.E. Cards Needed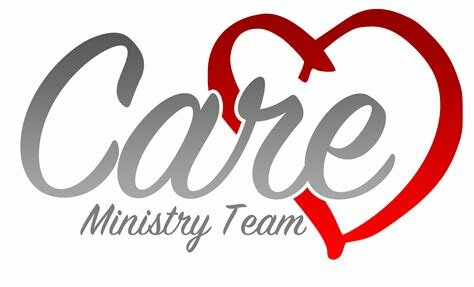 C.A.R.E. ministry needs your cards! There's a very good possibility that you know someone who is sick, in the hospital, in a nursing home, or who could use some encouragement. If you would like for the CARE Team to send out an appropriate card, to pray for them and/or call someone, fill out a CARE card and the Team will make contact.
Please remember to write in the relevant information such as the mailing address or phone number. CARE Team member Christie Hutton makes phone calls to those who are celebrating birthdays and anniversaries. If your phone number has changed in the last few months, please notify Kim Petersen.
Wednesday Bible Study: Abiding In Christ
Wednesday evening Bible study: "Abiding in Christ." We are currently having this inductive Bible study focusing on passages from the Gospel of John. We will have the study on November 11, 18th, and December 9th at 6 p.m. If you can't make it to church, the lessons will also be posted on Facebook.

Casey Brown
106 Hobbs Ave.
Thomasville, NC 27360
Stan and Ann Moore
PO Box 113
Thomasville, NC 27361
Buddy Boggs
c/o Jason and Susan Allen
6966 Chapsworth Dr.
Trinity, NC 27370
Shirley Bishop
1206 Pepperidge Rd.
Asheboro, NC 27205
Barbara Robbins
Westwood Health and Rehab
625 Ashland St.
Archdale, NC 27263
Hilda Smith
2722 Upper Lake Rd.
Thomasville, NC 27360
Ray Haltom
3 Vivian St.
Thomasville, NC 27360
If there is someone we missed, send an email with their name and address to this email address: richardthayer4@gmail.com.
November Anniversaries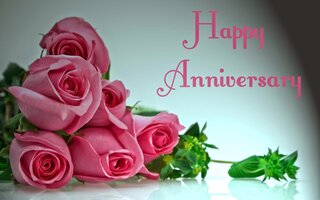 11/7 Becky and Richard Thayer
11/20 Billy and Donna Pope
November Birthdays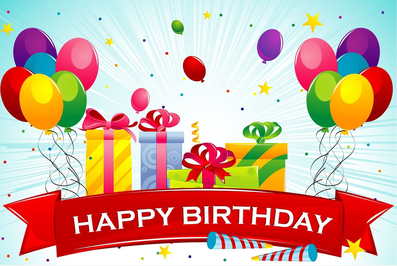 11/3 Chris Petersen
11/8 Freddy Mabe
11/12 Ray Haltom
Marissa Johnson
11/14 Bill Nix
11/18 Twanna Robinson
Brenda Byrd
11/23 Lila Shelley
11/25 Connie Nix
11/29 Pam Byars
Jack Stone
G.B. Bryant, 92, Steps Into Glory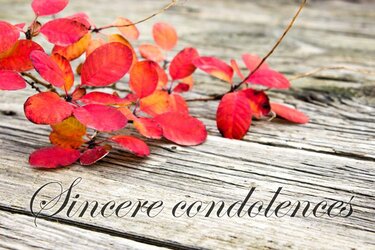 Another long-time member has left us. Glenn Berry (G.B.) Bryant, Jr., went home to be with the Lord on Sunday, October 25. Our condolences and prayers go out to the family as they mourn his loss. May they take comfort in the promise of 1 Cor. 15:54-57.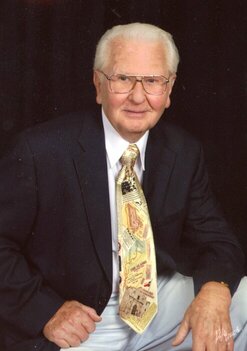 Connecting people to Jesus...reaching up, reaching in and reaching out.
Our address is: 201 Kern St, Thomasville, NC, 27360