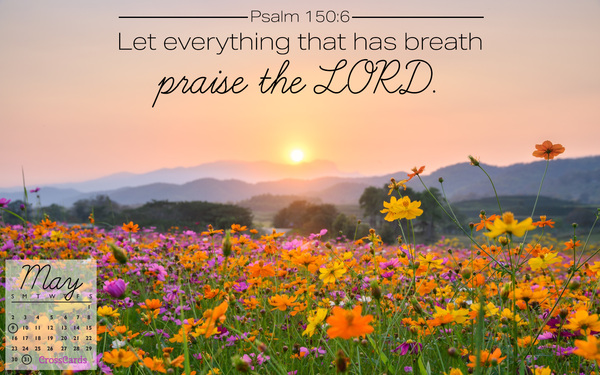 Park Place Baptist Church Newsletter May 2021
Connecting People to Jesus...Reaching Up, Reaching In, and Reaching Out
May: A Time of Reawakening and Celebration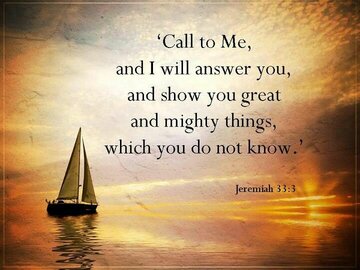 Greetings,
I pray this letter finds all of you well and excited for what the Lord has planned for us this year individually, and as a church. As May begins, this part of the world is awakening from an extended winter's nap. Everything is in bloom and if you're like me, you just can't wait to enjoy the outdoors and all that God has created for us. The human race is also experiencing a reawakening. For over a year we have dealt with isolation and social distancing. We've
seen friends and loved ones sick and some without work. Now that there is light at the end of the tunnel, we can begin to return to normal. That includes Park Place Baptist Church. It's time for all of us to explore ways in which we can bloom and grow by reaching out to others through the love of Christ!
May is also a time for celebration. As we gather May 9th, we'll be honoring our Mothers, since without them, we wouldn't be here. I look at my mom and my wife and see the sacrifices that they've made and continue to make as they take care of us. As many of you
know, my father died when I was thirteen. That meant that my mom was the provider financially and spiritually. She tirelessly took care of my brother and I and never complained. There is no doubt that God blessed her with strength, energy, compassion and a loving heart.
It took tremendous patience and a lot of prayer to keep my brother and I in line. I see the same qualities in Kimi as I watch her take care of Braeden and Cora. She homeschools our children, kisses boo boos, cooks and keeps me in line, which is no easy task.
Notice how it has taken two women to keep me in line. I am so blessed to have these amazing women in my life! I know all of you have similar stories of how your Mothers cared for you. To all the
Mothers at Park Place I say thank you and we pray for you every day!
One of my favorite verses is Jeremiah 33:3 "Call unto me and I will answer thee, and show thee great and mighty things which thou knowest not." There is no doubt in my mind that God is going to show us as individuals, and as a church, great and mighty things.
As I close, let me say a heartfelt thank you to everyone at Park Place for allowing me to be your Music Director and Worship Leader. My prayer is that something we sing blesses your hearts every Sunday. May God's blessings follow you always!
In Christ's Love,
Chris Petersen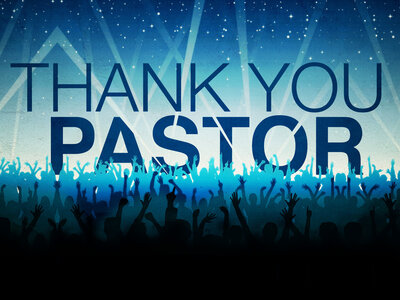 Our associate pastor, Todd Rice, will preach his last sermon at Park Place on Sunday, May 16th. We have been blessed to have him fill Park Place's pulpit each Sunday since last September. And doubly blessed to have known his wife Joyce and their two sons,
Auston and Blake. With hearts filled with gratitude for the times we have worshiped together, we wish him and his family God's best in their future endeavors.
Search Begins for Interim Pastor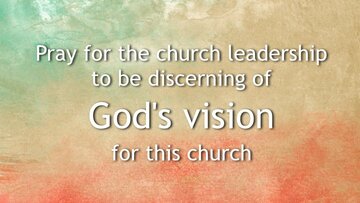 With Pastor Todd's departure, we will now begin a search for an interim pastor, someone who is either bi-vocational or retired. Their job description will include preaching, teaching, visiting those who are in the hospital and nursing homes, and giving our leadership guidance in developing a plan for Park Place's future. He is out there somewhere. Let's all join together in making this a matter of prayer.
Hometown Heroes Recognition Day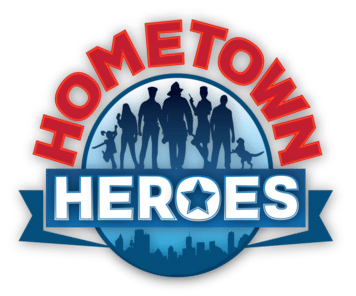 Park Place will be recognizing some of our community's first responders—firefighters, EMS and law enforcement—on Saturday, May 22nd --with a hot dog lunch delivered to their work station. To help cook and deliver these meals to our hometown heroes, contact chairman Chris Petersen at 336-972-7810. Let's join together in thanking these courageous men and women for their service to our community!
Mother's Day Service: May 9th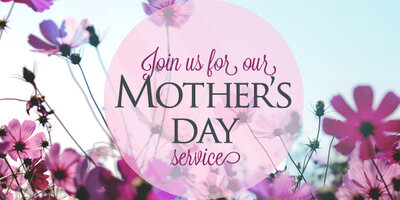 For the last several weeks Park Place has been allowing Pastor Kenny Coker and New Heart Baptist Church to use our fellowship hall for their children's church on Wednesday evenings from 6 until 7 p.m. In an effort to get us better acquainted with Pastor Kenny and the church, we have invited them to join us for our worship service on Mother's Day, May 9th. And of course, it being Mother's Day, we will have a little something for these precious ladies during our service. And speaking of the children's ministry, Pastor Kenny welcomes anyone who wants to join him and the children in the fellowship hall on Wednesday evenings.

Casey Brown
106 Hobbs Ave.
Thomasville, NC 27360
Stan and Ann Moore
P.O. Box 113
Thomasville, NC 27360
Hilda Smith
2722 Upper Lake Rd.
Thomasville, NC 27360
Kitty Williams
314 Brewer St.
Thomasville, NC 27360
Ray Haltom
3 Vivian St.
Thomasville, NC 27360
Shirley Bishop
1206 Pepperidge Rd.
Asheboro, NC 27205
Velna Hicks
920 Ball Park Rd.
Thomasville, NC 27360
Barbara Robbins
Westwood Health and Rehab
625 Ashland St.
Archdale, NC 27263
Loretta Porterfield
911 Liberty Dr.
Thomasville, NC 27360
Janet Burton
208 Bell Dr.
Thomasville, NC 27360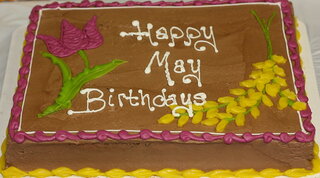 7: Royal Jarvis
19: Linda Thompson
26: Billy Pope
31: Madelynn Dunlap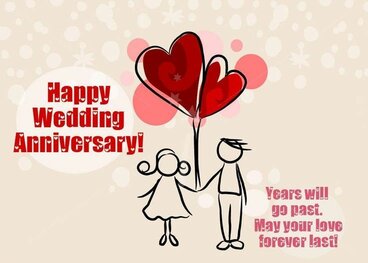 5: Rick and Mary Robinson
18: Michael and Belinda Robertson
20: Jeremy and Paula Suits
Coming in June!

The extremely popular women's ministry, Embrace, had to stop meeting last year as the result of the pandemic. Now with restrictions being lifted and folks getting vaccinated, plans are now underway to re-start the ministry in early June. Watch your email in-box, Facebook and the Park Place website for further details leading up to the first meeting.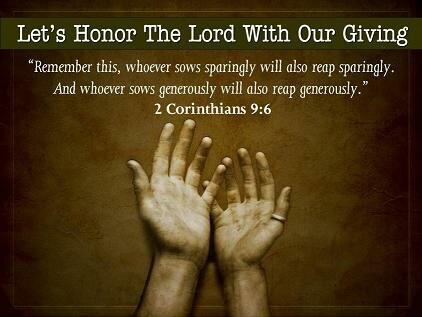 Even though we currently don't have a full-time pastor, we do have a full-time ministry. There are three ways you can honor God with your tithes and offerings: (1) On our website at https://parkplacebc.com/giving, (2) in-person on Sunday mornings, and (3) by mail at Park Place Baptist Church, P.O. Box 1108, Thomasville, NC 27360.
May 9th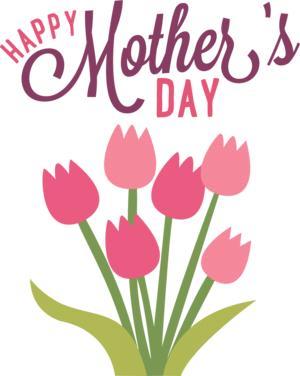 May 31st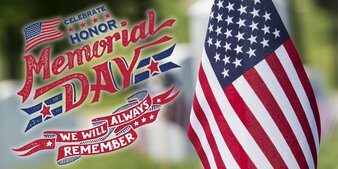 Connecting people to Jesus...reaching up, reaching in and reaching out.
Our address is: 201 Kern St, Thomasville, NC, 27360