Easy Live Streaming
for Churches
Never Distracting
---
Safe and ad-free environment
Feel secure that no secular algorithms recommending unwholesome content will creep in after you stop your streaming. Viewers will only see what you want them to see, with no ads before, during, or after their streaming session.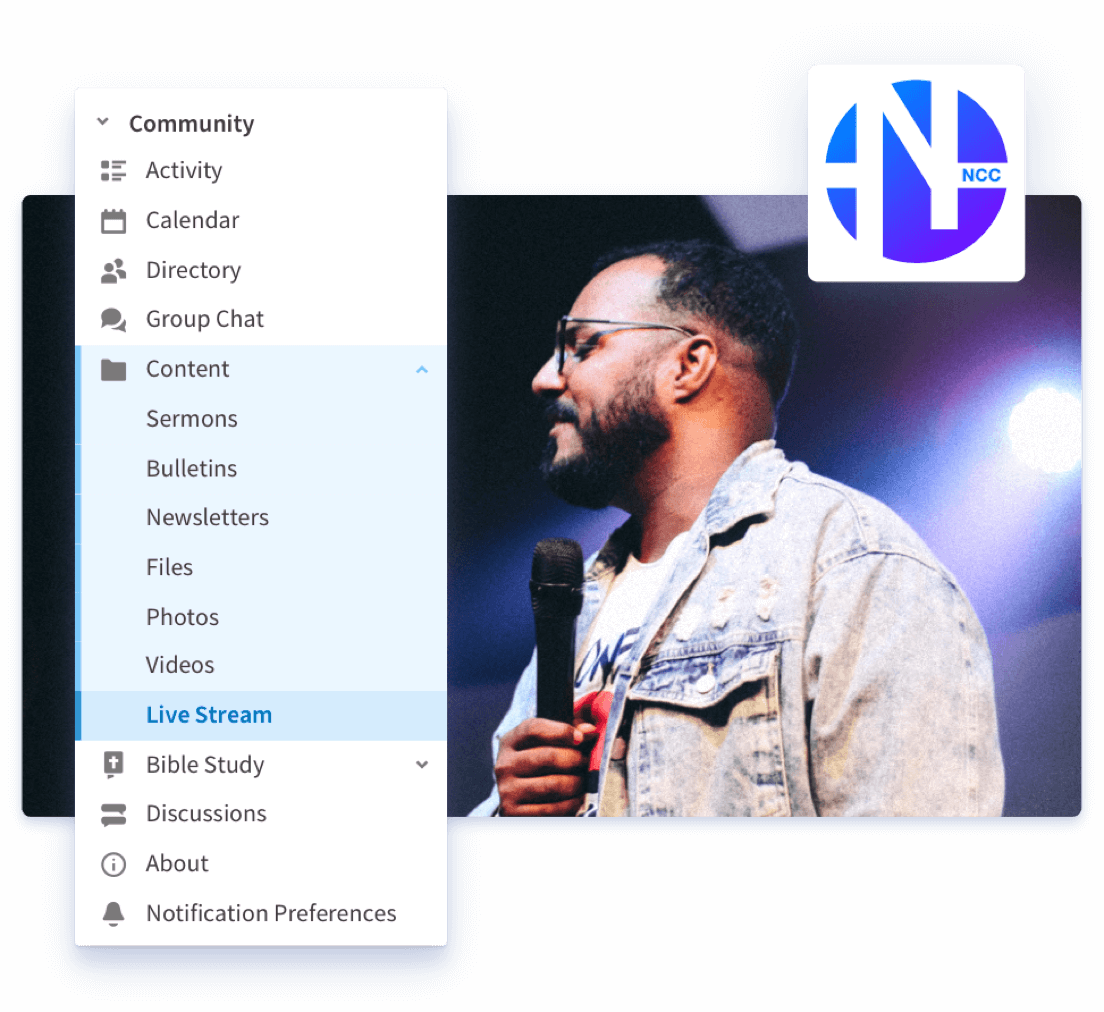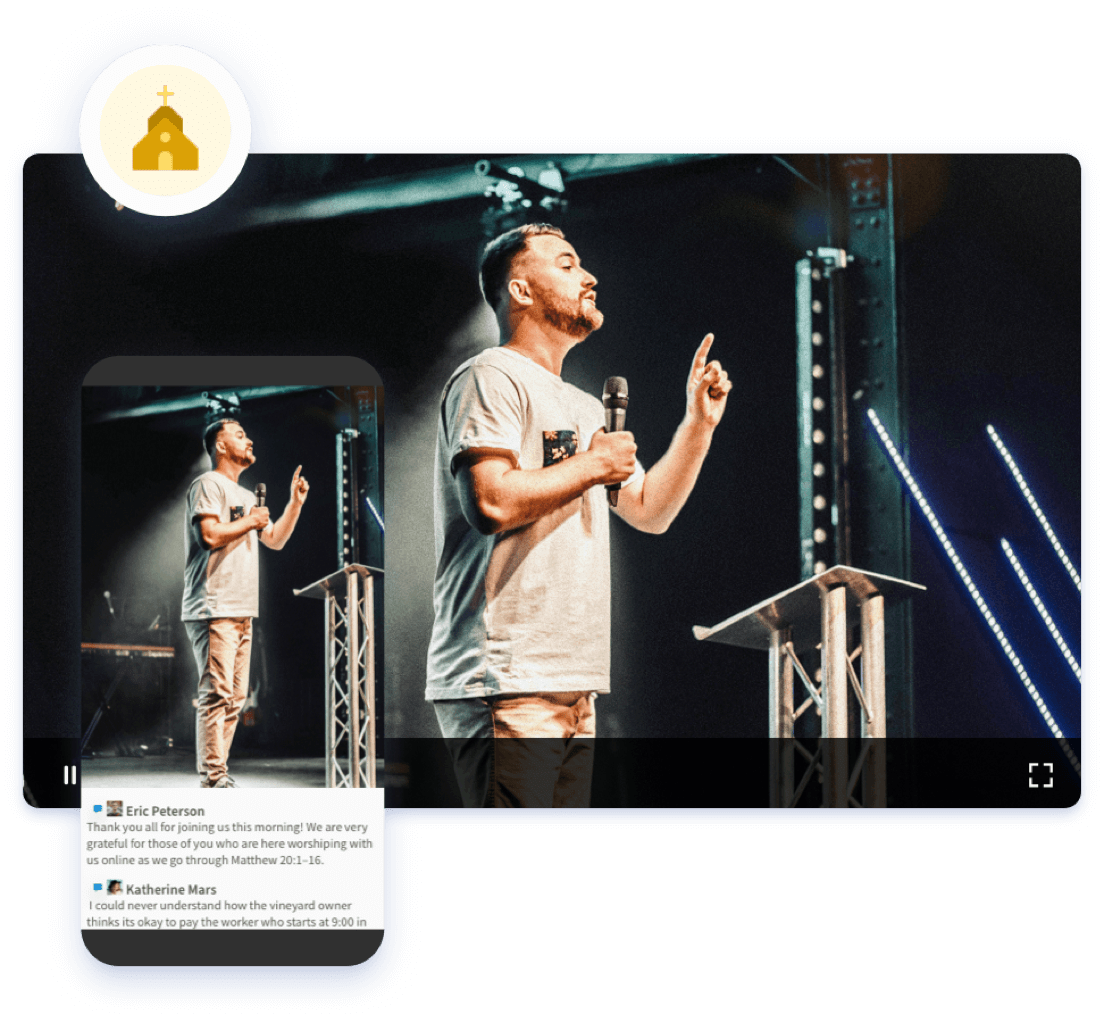 Available Everywhere
---
Watch on any popular platform
Reach your congregation wherever they are or with whichever tech they use. Live Stream is available via the web, iOS, Android, Apple TV, Fire TV, Roku, or Chromecast.
Community-Building
---
Live chat with other viewers
Anyone attending your live stream can chat with the other viewers while watching. Add a digital "Amen!", ask a question, or post links to a Bible verse.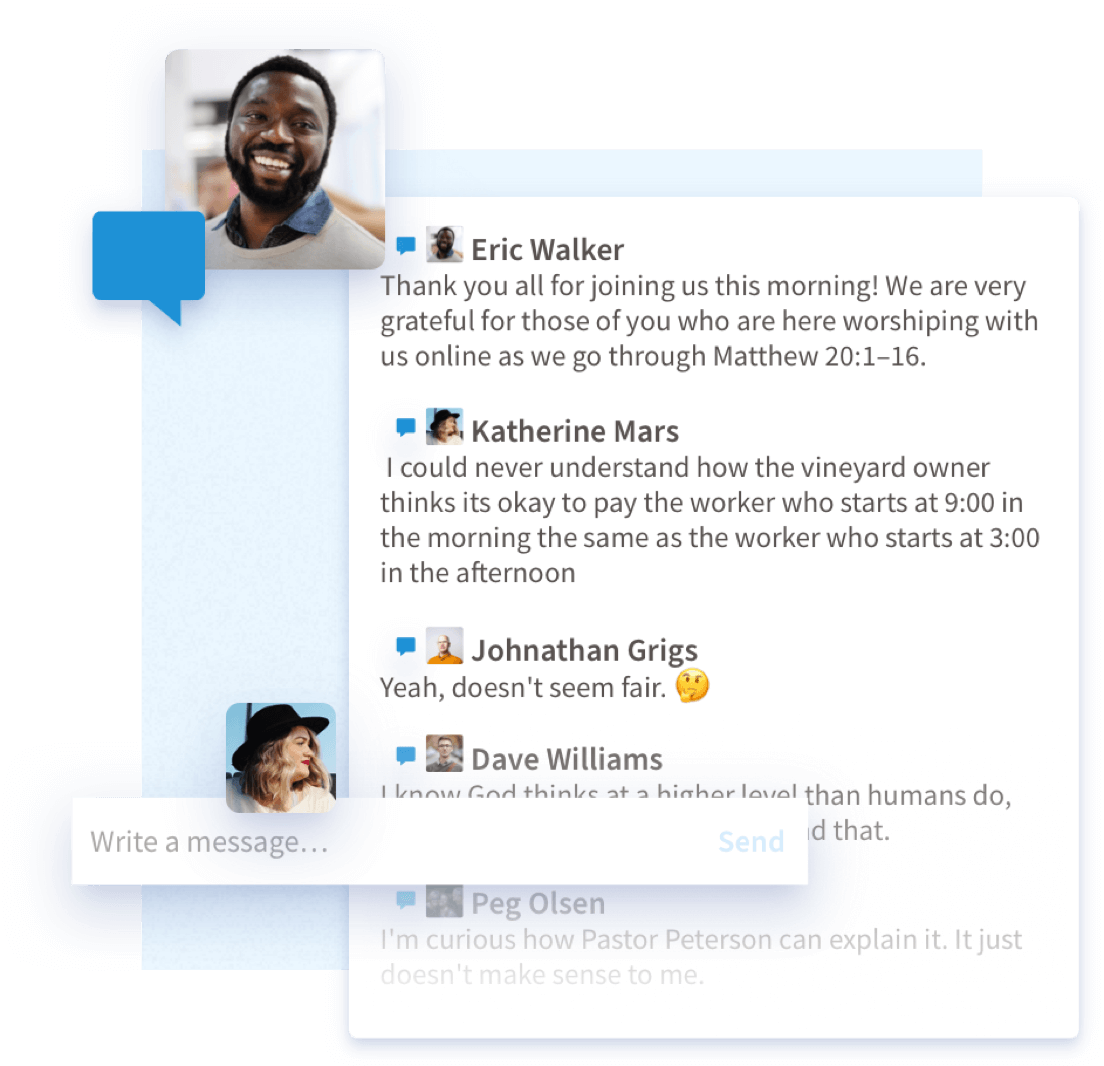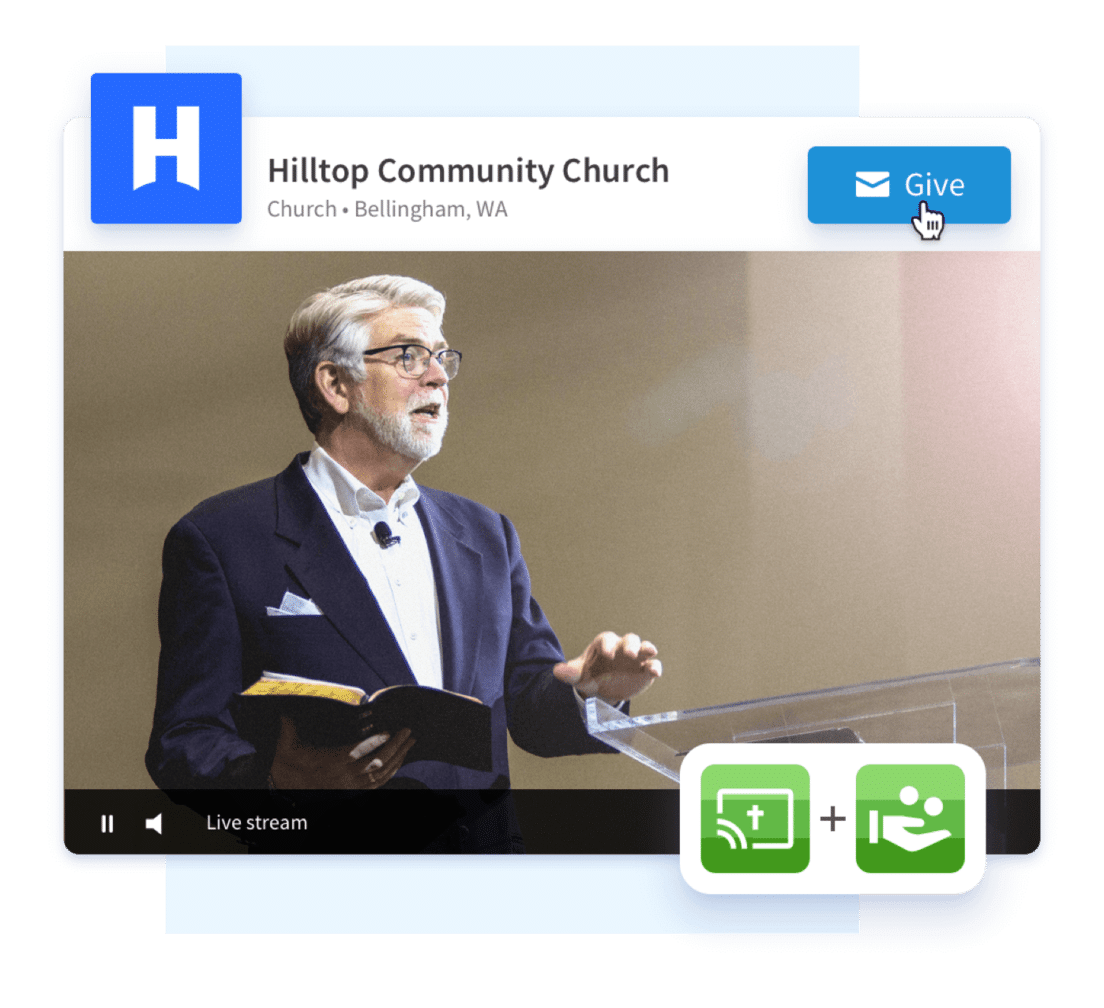 Built-in Giving
---
Give where you watch
Because Faithlife Live Stream is part of our integrated ministry platform, a "give" button is visible to all who view your live stream on the web.
Faithlife Equip
Start Live Streaming with Faithlife Equip
Because Faithlife Equip is part of an integrated ministry platform, you'll also get a website, mobile giving, presentation software, Bible study resources, and much more!