Resource Management You Can't Manage Without
Reserve equipment, track maintenance, and get more done with church resource management in Faithlife Equip.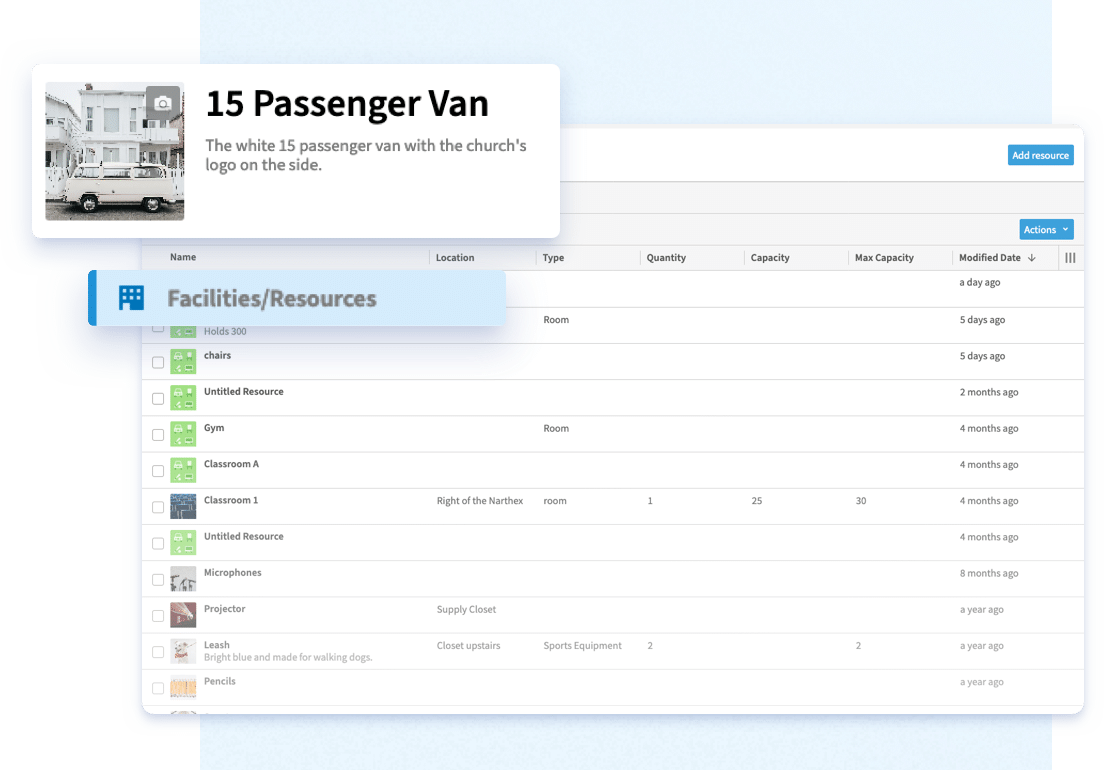 Resource Management
---
Reserve equipment & rooms
Keep a complete inventory of resources in your church, including rooms. Users can check availability and make reservations.
Maintenance Log
---
Track maintenance and updates
Keep a record of every time a vehicle, equipment, or any other resource was repaired or updated.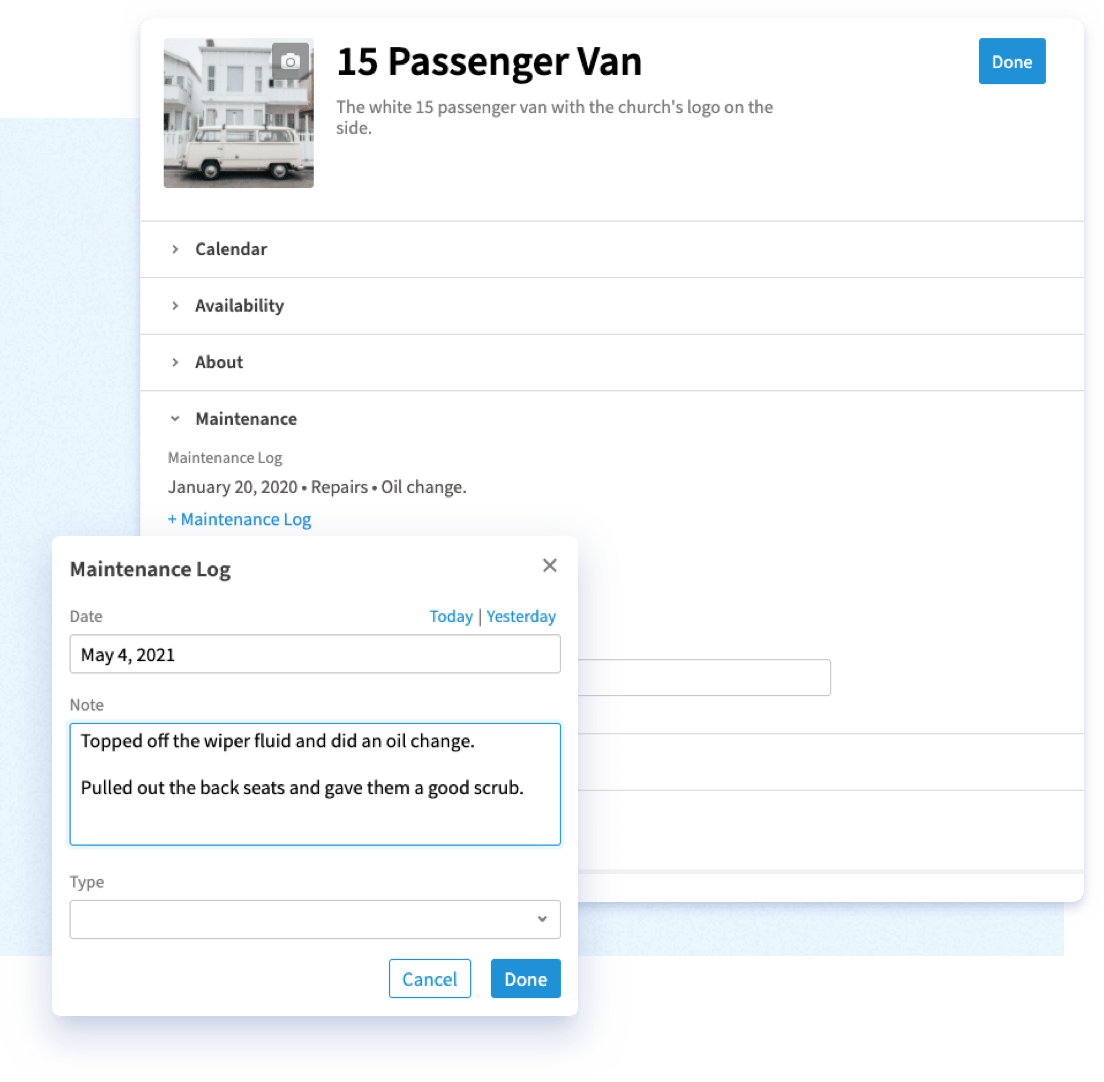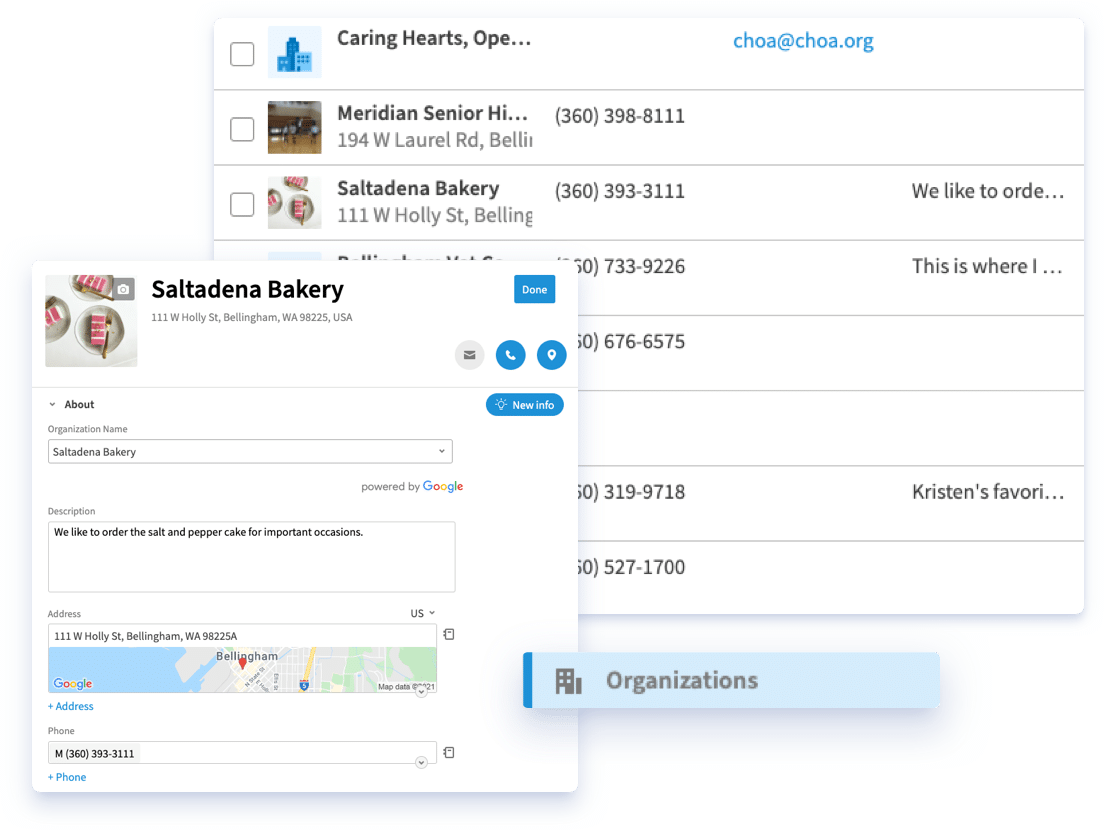 Vendor Management
---
Manage vendors & providers
Store contact info and notes on curriculum providers, florists, or any other vendor. Add the name, and Faithlife drops in public info and photos from the web.
Task Management
---
Assign & complete tasks
Create a task, give it a description and due date, and assign it to a church staff member or volunteer. Then just close out the case once it's done.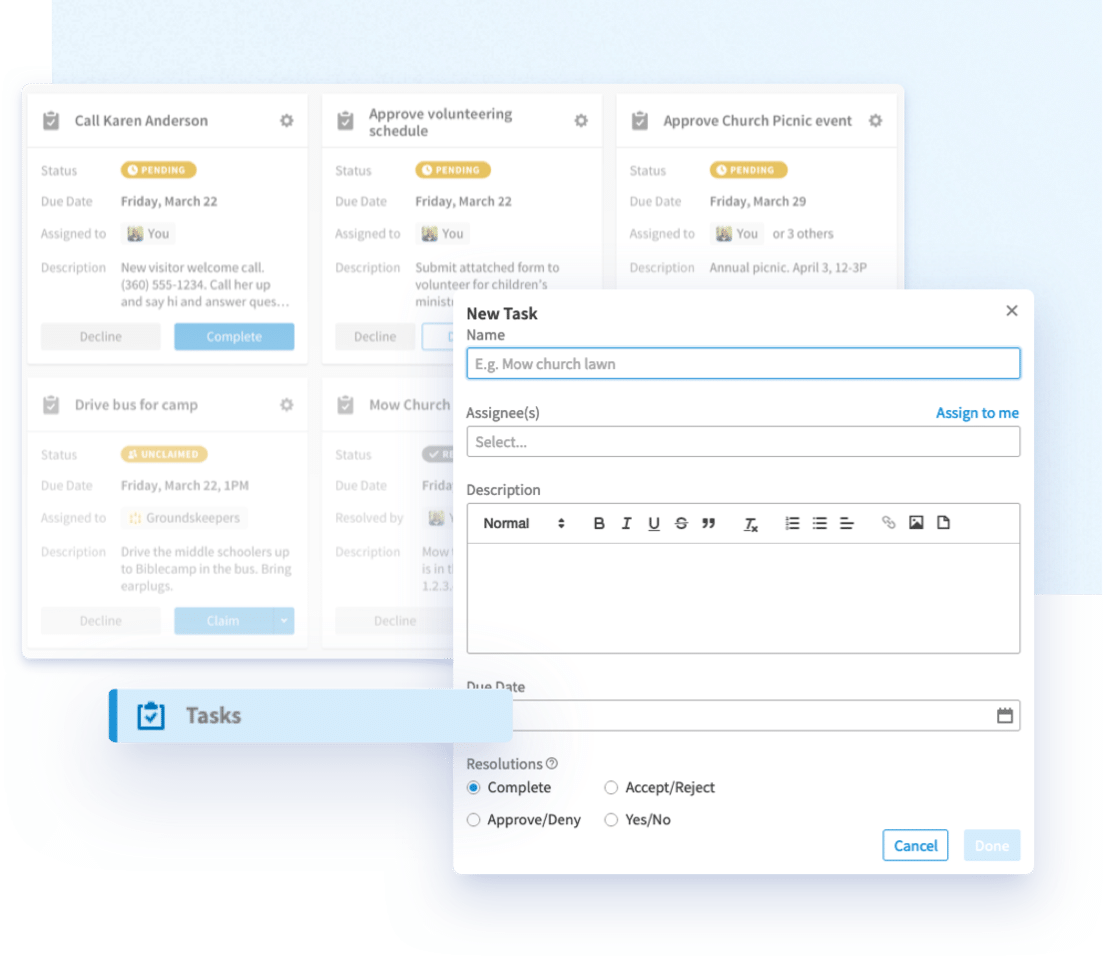 Faithlife Equip
Get Resource Management in Faithlife Equip
Everything you and your church staff needs for church facility and resource management is included in Faithlife Equip.