Preaching
Preach Powerful Sermons
Everything you need to prepare, preach, and publish your sermons.
Integrated Connection Points

Logos
In-depth Bible study
Sermons
Sermon resources and archiving
Proclaim
Presentation and sermon recording
Groups
Online discussion center
Sites
Live streaming and archiving
TV
Video sharing with your church
Prepare
Study Scripture, then build your outline and sermon visuals in mere minutes.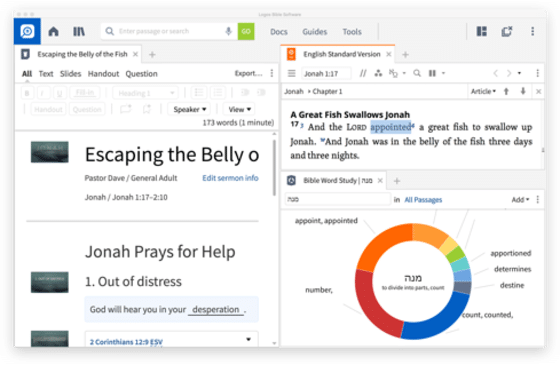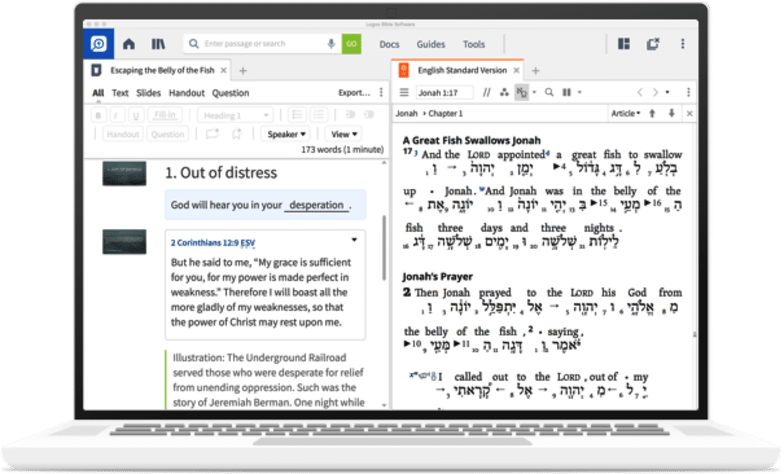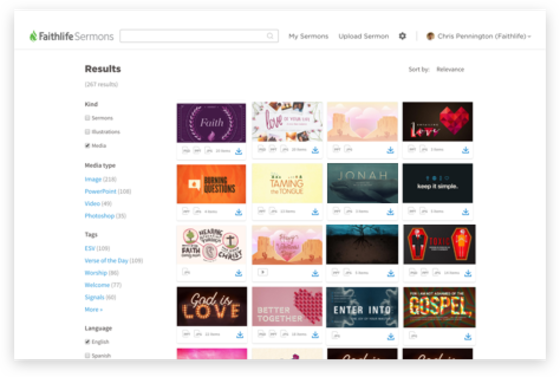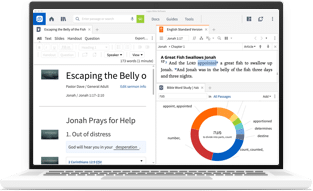 Dig into Scripture with intuitive Bible study software.
From original language research to commentaries that scroll alongside your Bible, insights are literally clicks away.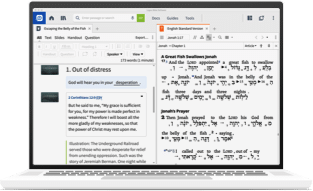 Generate a sermon-ready outline in seconds.
Turn your sermon into presentation slides, handouts, or outlines in just minutes, with tools so intuitive Logos almost does it for you.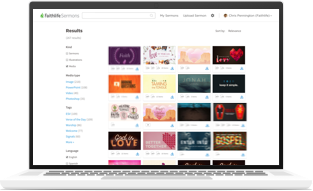 Find the perfect sermon illustrations and media from a database of 6,000+ resources.
Search a storehouse of 6,000+ sermon illustrations, outlines, media, and more to get your sermon ready to preach.

Preach
Send your sermon slides to your presentation software with one click.


Collaborate with your team for smoother worship services.
Hit send and let the tech team take it from there. And when you preach, enjoy visual prompts only you can see.

Record and Edit
Record your sermon automatically, then edit audio in seconds—all in Proclaim.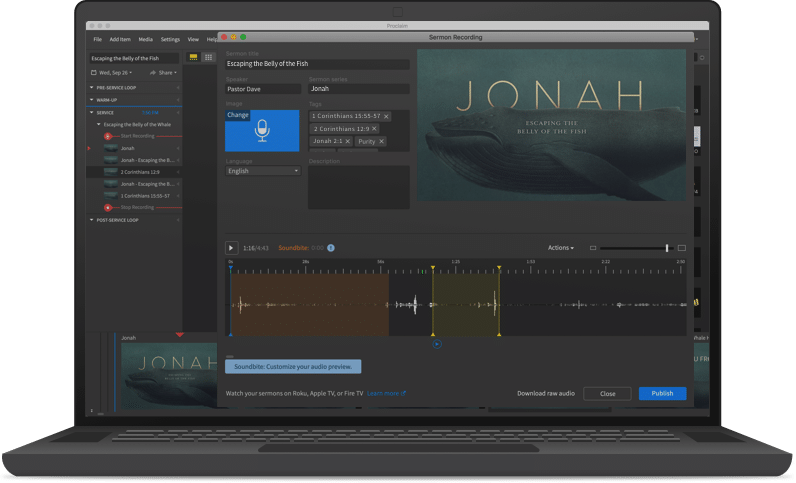 Distribute
Send your sermon to four different places with one click from Proclaim.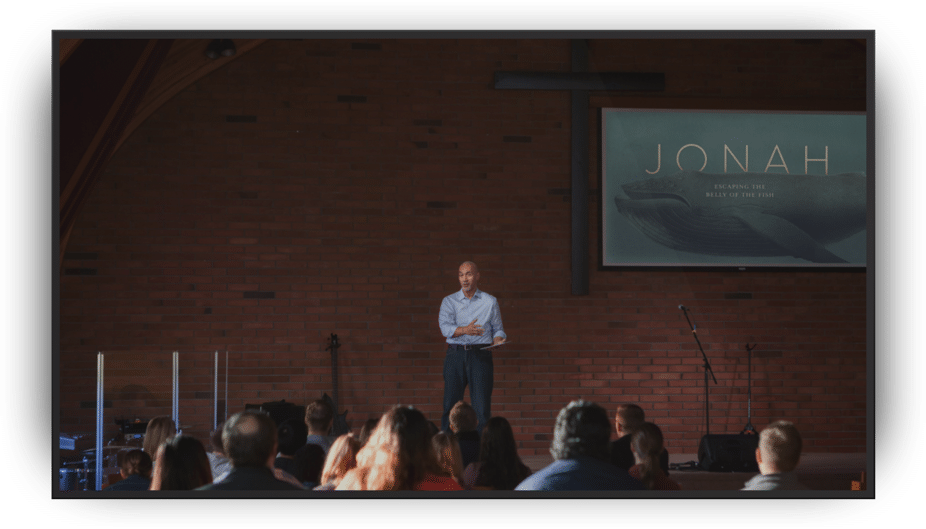 Did someone miss your sermon? They can find it on your church's Faithlife TV channel, perfect for home or mobile viewing.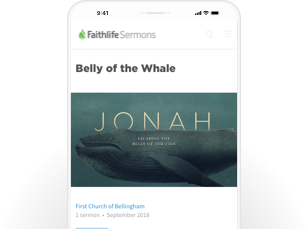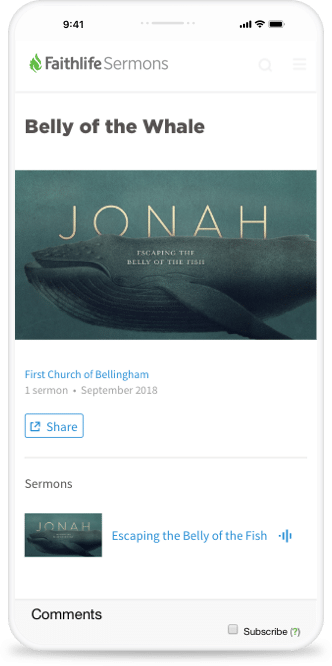 Find your sermon in your Faithlife Sermons database, already tagged and archived for you.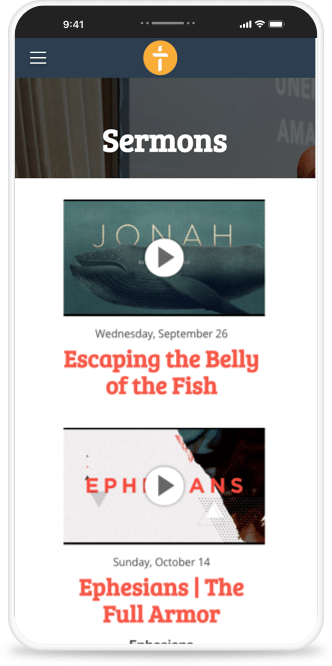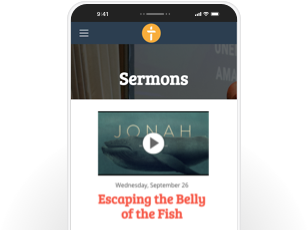 See all your sermons automatically loaded and organized on your church website.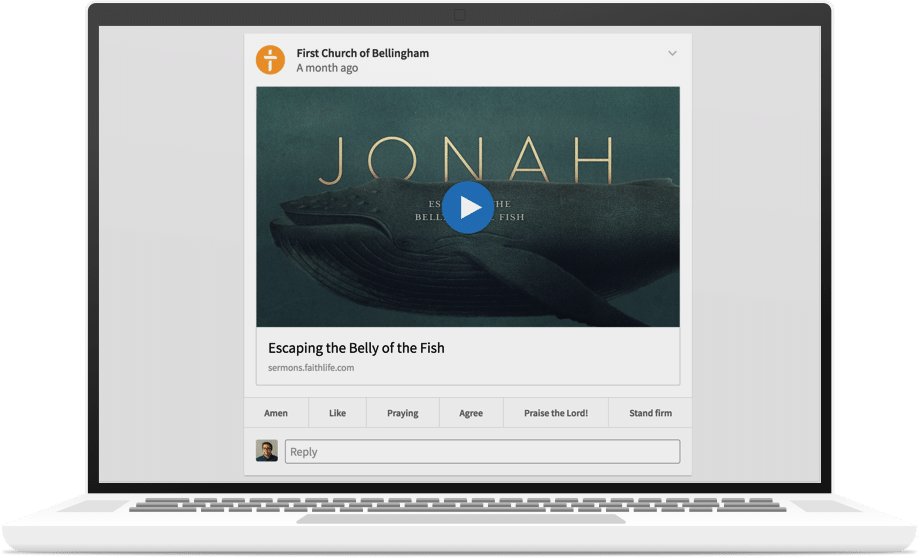 See your sermons here, too, in your church's online community hub.
Discuss
Invite discussion wherever your church finds your sermon. Attach reflection questions and study guides to help people go deeper.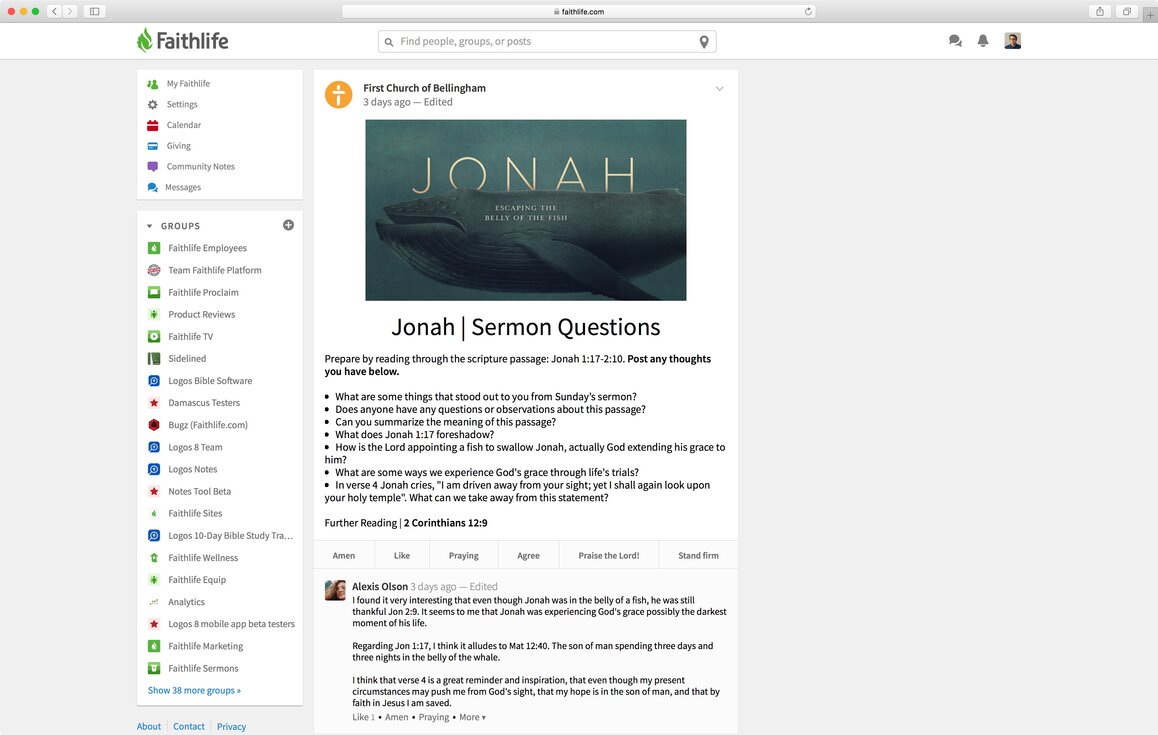 Ready to get started with Equip?
Get started
Talk to an Expert
Learn how to save money by bundling your church ministry tools.