Church Live Streaming
Easy Live Streaming
for Churches
Set up today. Stream tomorrow.

Church Live Streaming by the makers of Logos
---
Simple Live Streaming for Every Role in Your Church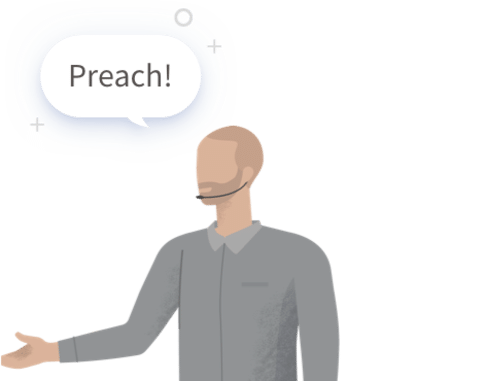 Pastoral Team
Reach your people in a secure environment free of unwholesome ads and distracting content.
See how congregants can tune in.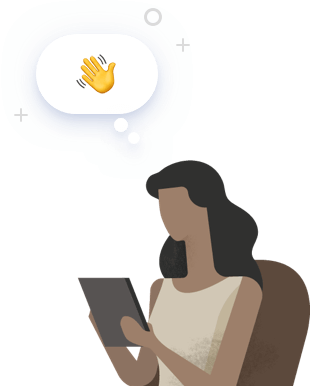 Communications Directors
Give your online service an in-person feel with a professional live streaming solution.
See how to unify your services.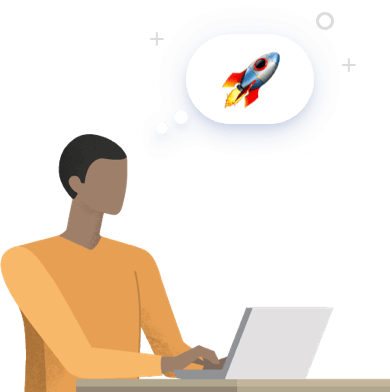 Tech Teams
Delegate without the stress with a solution so simple you can trust it to volunteers.
See how you can easily train volunteers.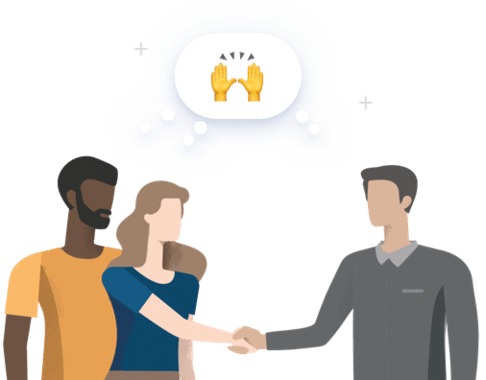 Everyone
Connect your congregants in a safe, secure, ad-free environment.
Never Distracting
---
An Ad-Free Environment for Distraction-Free Services
Feel secure that no secular algorithms recommending unwholesome content will creep in after you stop your streaming. Viewers will only see what you want them to see, with no ads before, during, or after their streaming session.
Request a demo to see Faithlife Live Stream in action.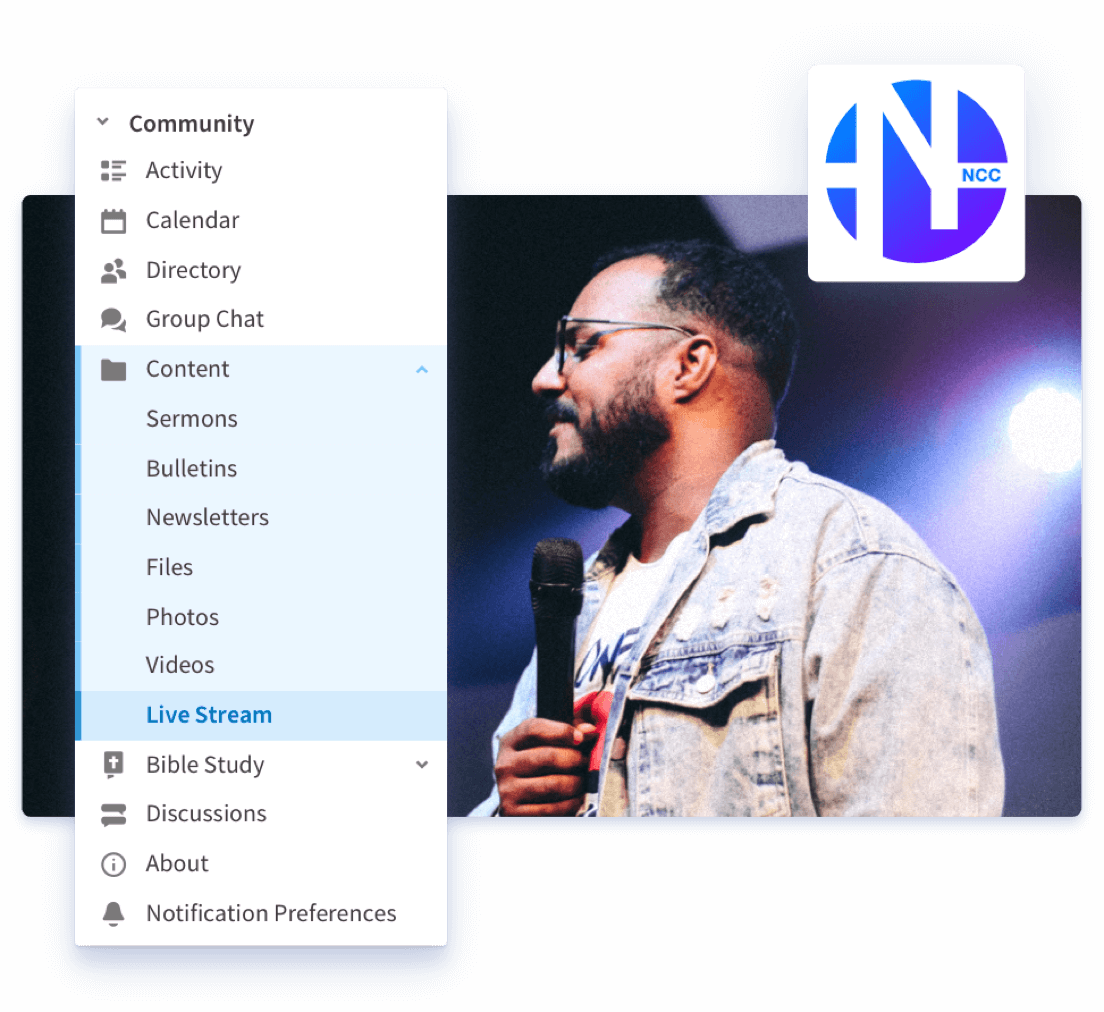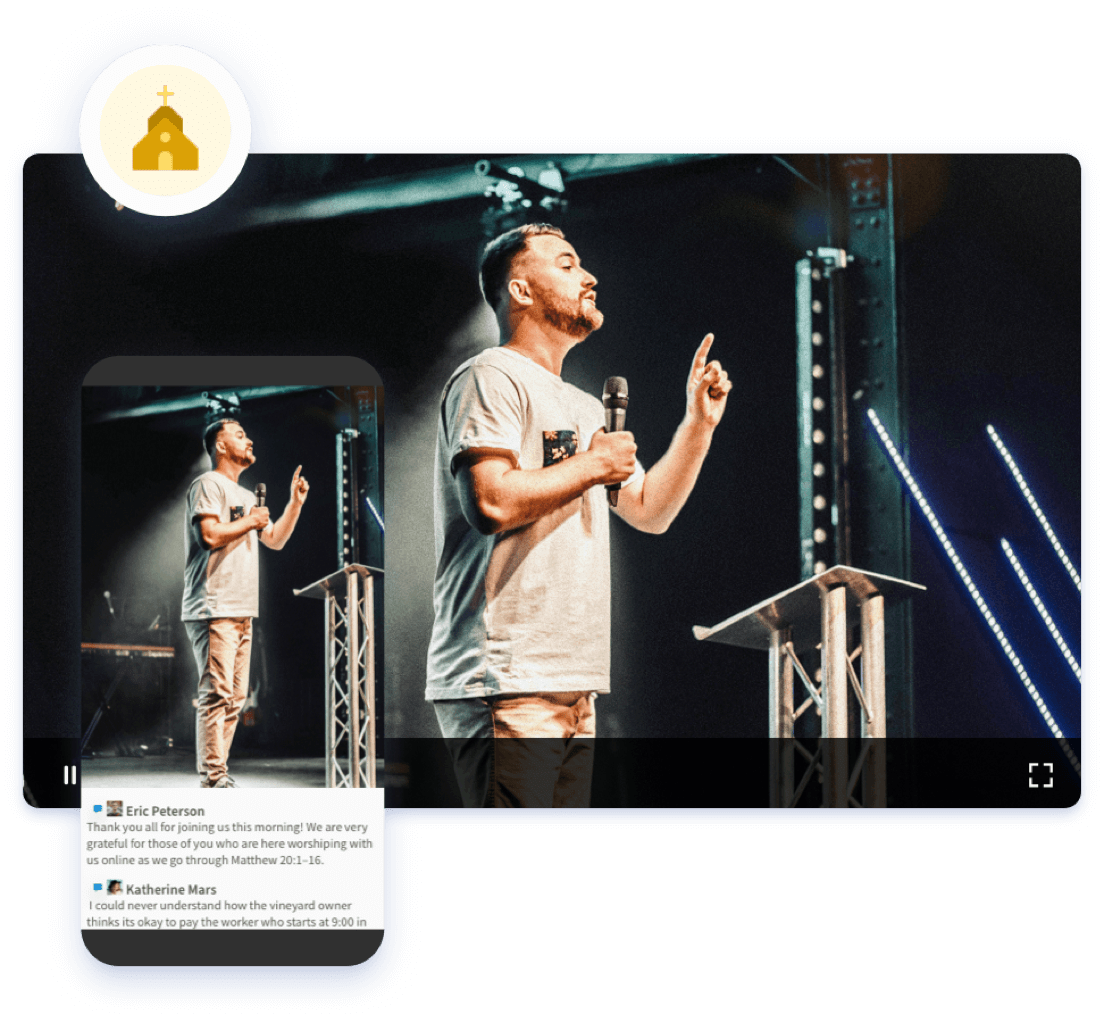 Available Everywhere
---
Reach Your Congregation on Any Platform
Reach your congregation wherever they are or with whichever tech they use. Live Stream is available via the web, iOS, Android, Apple TV, Fire TV, Roku, or Chromecast.
Request a demo to learn how to reach people anywhere.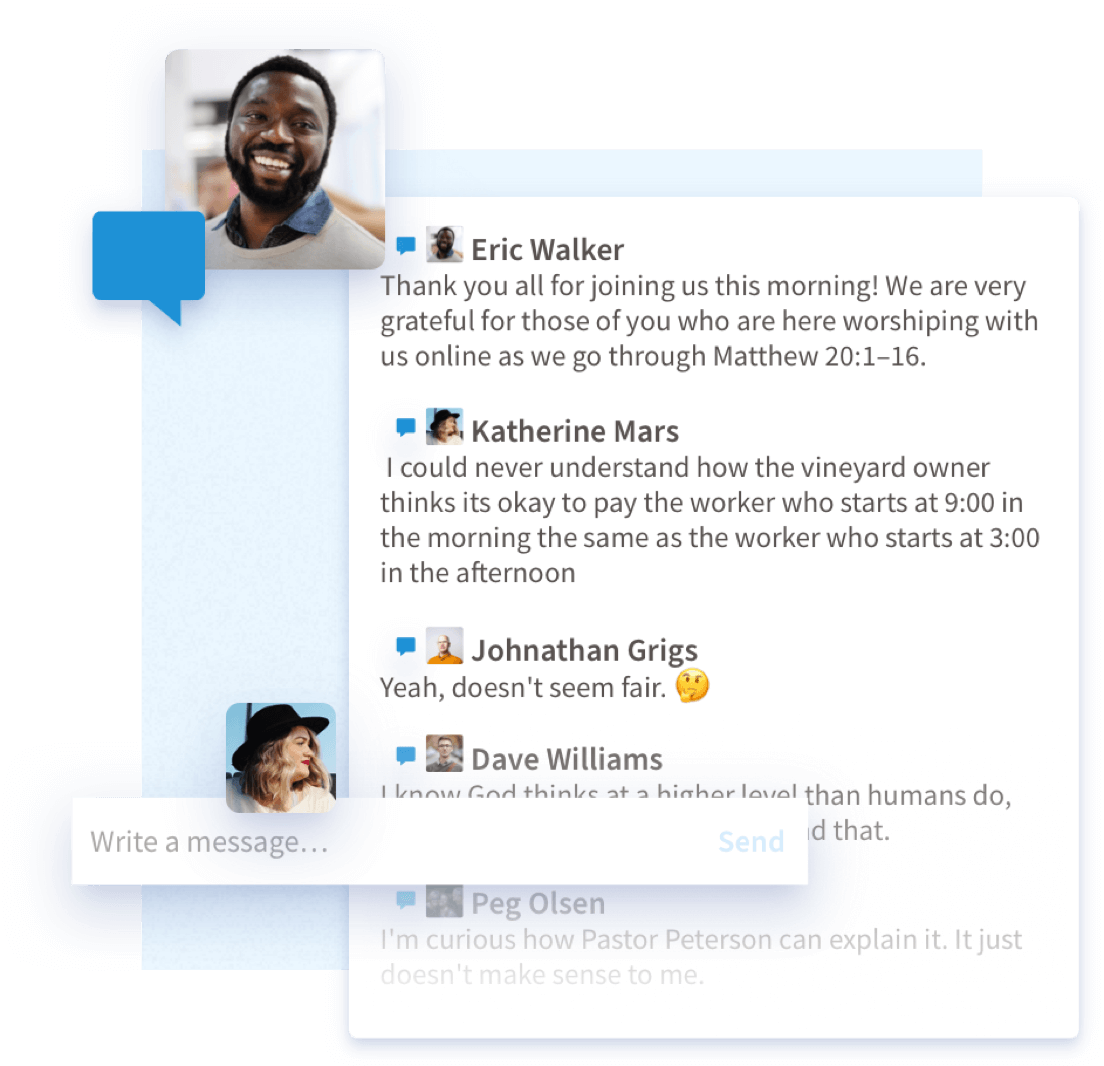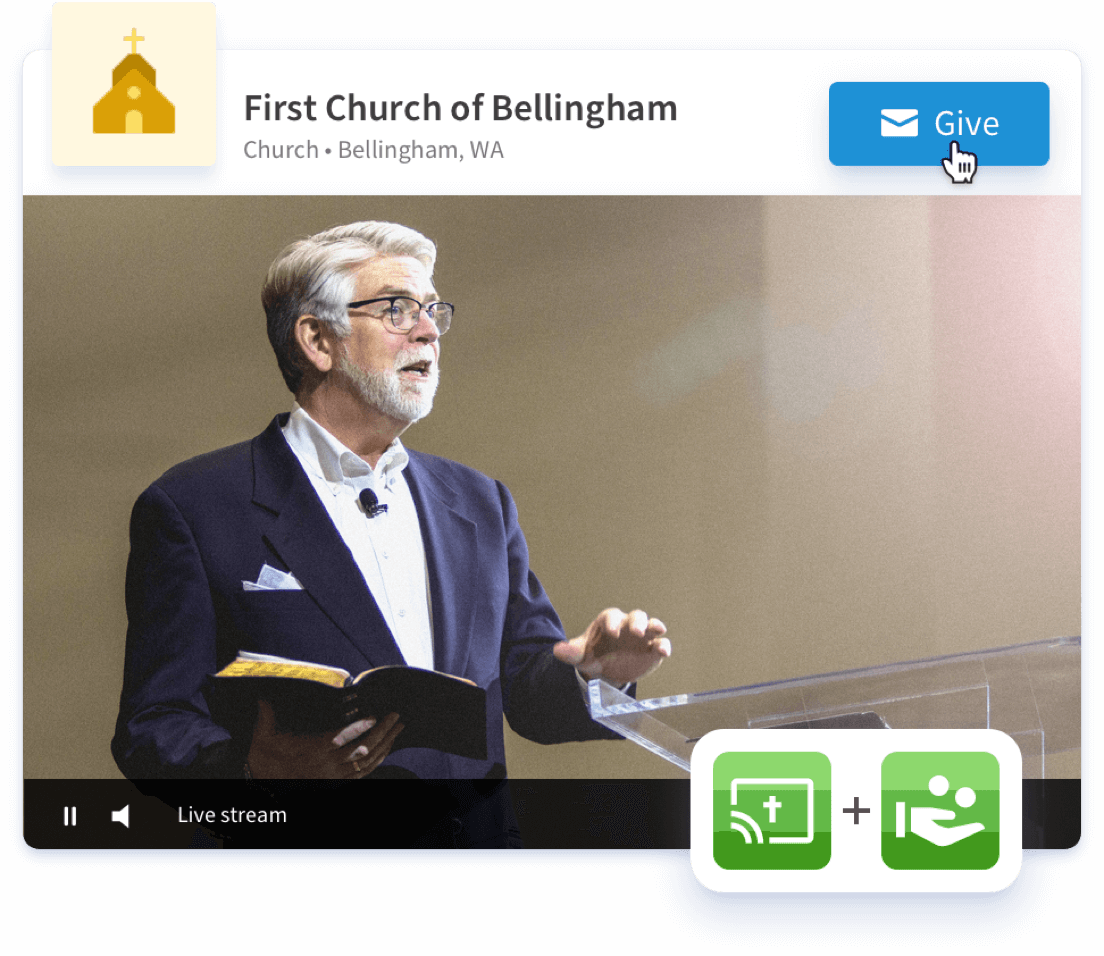 Integrated Ministry Platform
Give where you watch
Because Faithlife Live Stream is part of our integrated ministry platform, a "give" button is visible to all who view your live stream on the web. Anyone who watches online has the opportunity to give instantly through Faithlife Giving! They can make a one-time gift or set up a recurring donation—all without having to set up an account.
To unlock Giving and all the other products on our integrated ministry platform, subscribe to both Faithlife Equip and Faithlife Live Stream.
Free Customer Support
---
Help from Real People, 365 Days a Year—Even Sundays
Serving you every day of the year from our state-of-the-art Church Support Center, our team is here to help. Some of us even go to church on Saturday night so we can be there bright and early to help you out on Sunday morning.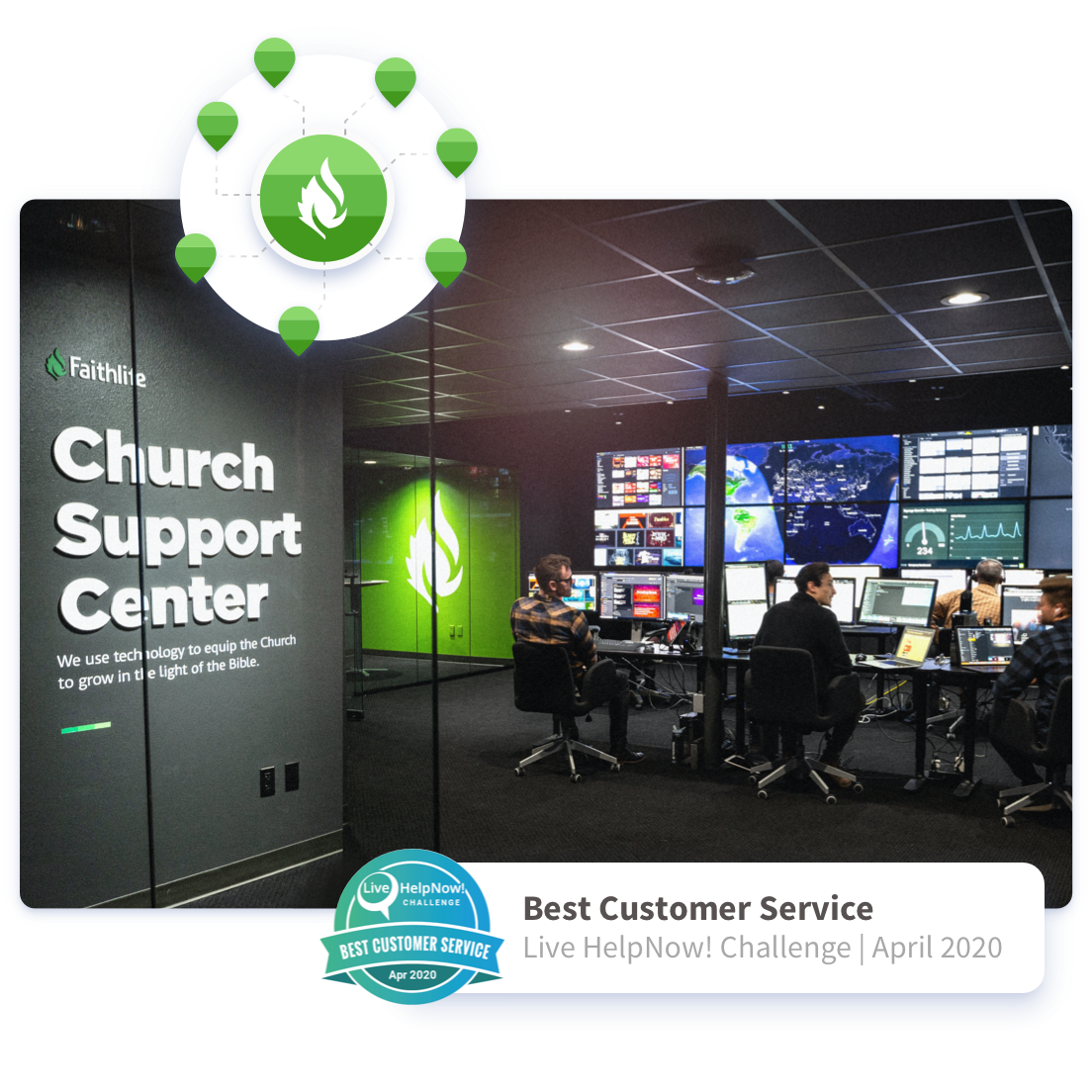 Faithlife Live Stream
Make It Easy for Your Church to Watch from Anywhere