Online Giving for Churches
Combine Worship & Stewardship with Faithlife Giving Faithlife Giving seamlessly integrates with Proclaim so you can keep the focus on Jesus—even when you're collecting offerings.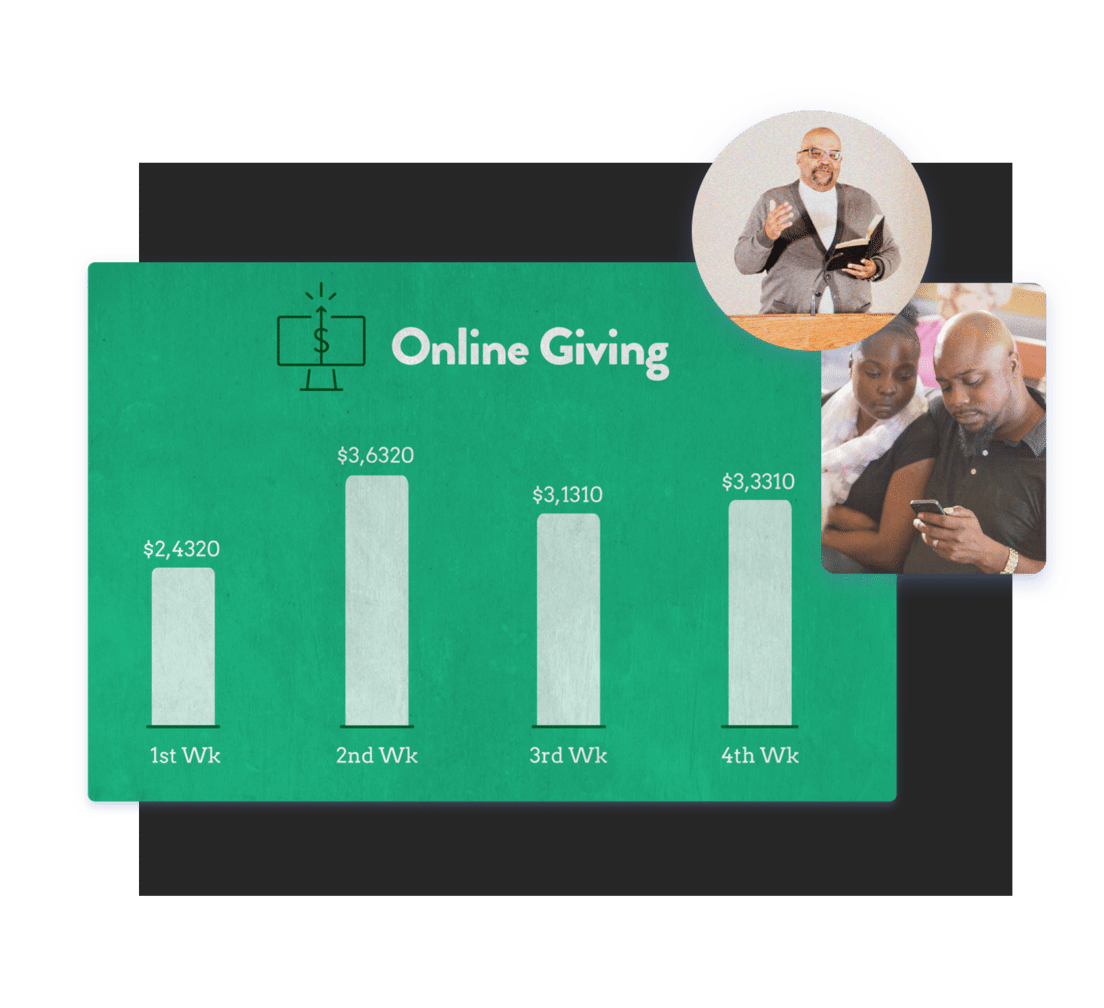 Worship + Stewardship
---
Giving isn't about money. It's about Jesus.
That's why our tool teaches biblical principles of stewardship and empowers believers to make a plan to give—and stick to it. And because it's part of Faithlife's integrated ministry platform, it works seamlessly with Proclaim:
Smart Proclaim slides with media that tracks your progress to a giving goal—and auto-updates as funds come in.

Use Proclaim signals to ask your congregation to support your mission through their gifts and tithes.

Focus on Jesus with built-in resources that teach the principles of Christian stewardship.
Discipleship Resources
---
Create generous disciples
We created the Giving Calculator so you can transform everyone in your church into a biblical steward. With it, your members can set personal giving goals based on income. They'll track their generosity over time and even learn biblical principles of stewardship through Bible passages, helpful articles, and books linked right inside the tool.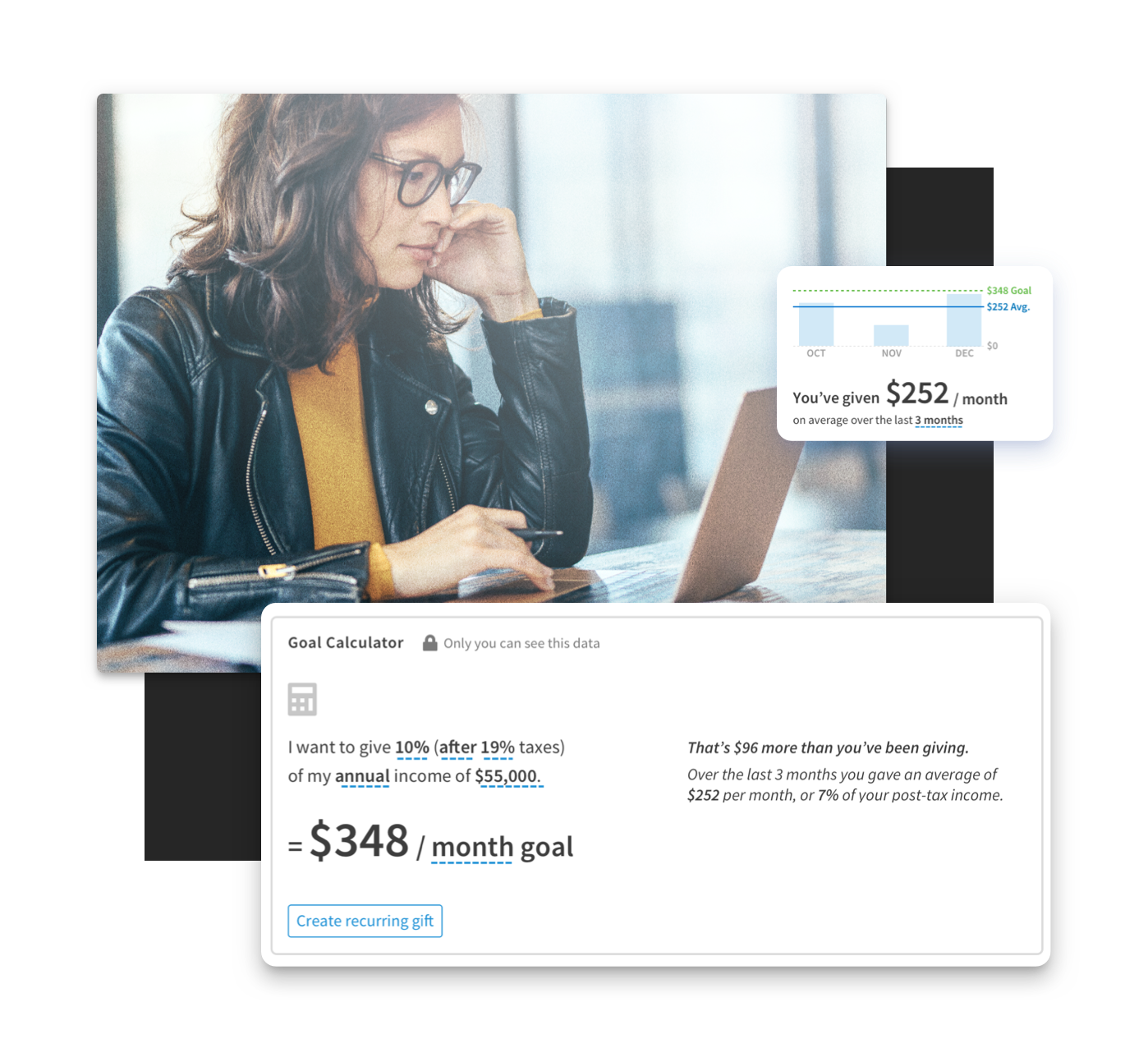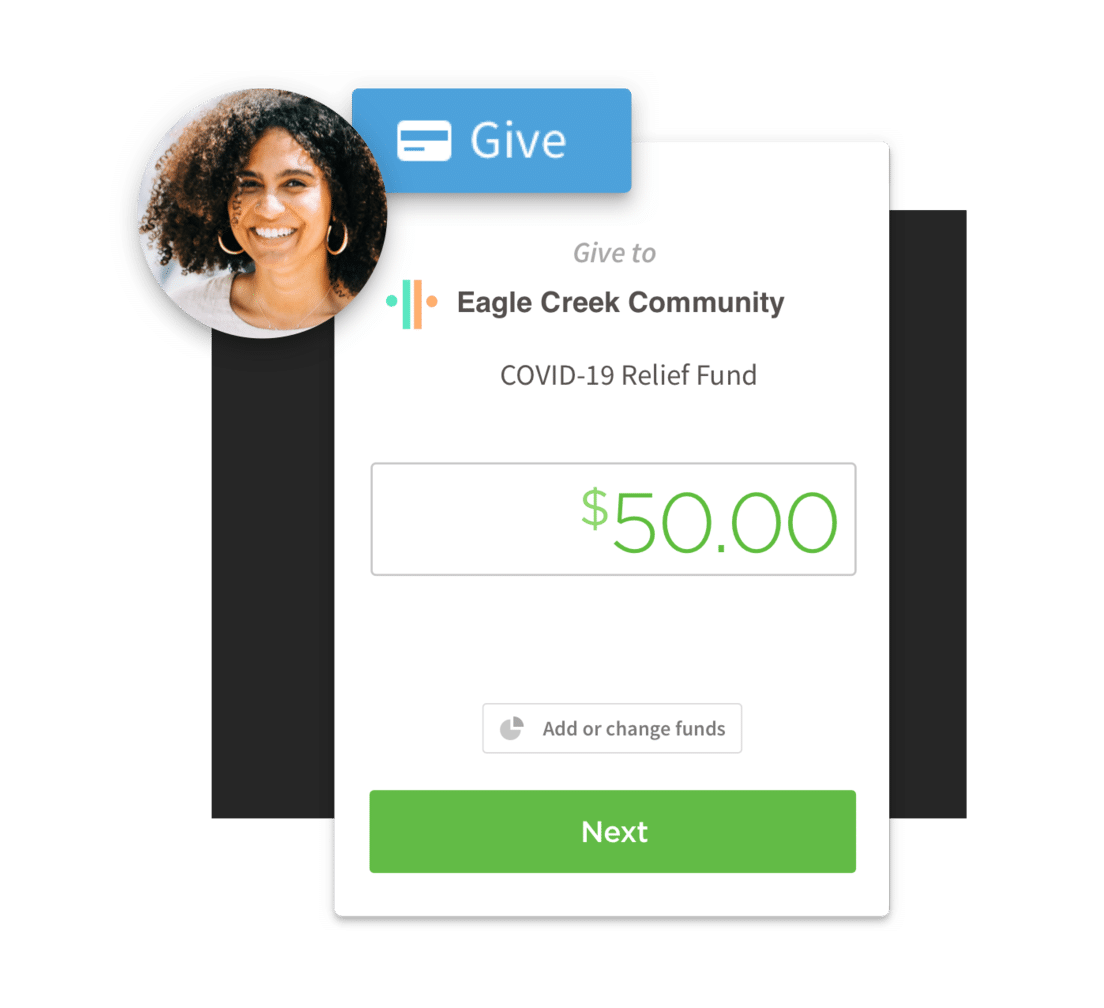 Easy to Use
---
Raises dollars, makes sense
It's stunningly simple to make an offering with Faithlife Giving:
Give with a link: Just share a link, and anyone can give without even creating an account.

On your website: Add a prominent button to give on your site.

Text to Give: A few thumb taps is all it takes.

Kiosk giving: Set up an iPad so they can give in the lobby.

Customizable app: Give through an app you customize to fit your church's look.

Cash and check: You can quickly log your gifts later.
We help you do it all, because we don't want to put limits on your ministry.
Integrated Ministry Platform
Share your vision with built-in communication tools
Because Faithlife Giving is part of our integrated ministry platform, you'll also get tools to send emails, texts, instant messages, and newsletters. You can even segment your messages. For example, send a thank-you to first-time givers, or share a special message with recurring givers.
---
Discover Why over 4 Million People, Churches, and Ministries Trust Faithlife
I LOVE the goal calculator and study resources . . . ! As an individual tither, I love that this tool lets me quickly see how I am giving to my church. The study resources are also excellent. Thank you!
When we needed an online donation system that could support numerous outreach ministries, Faithlife delivered! This system is easy to use, the reports are outstanding, and the friendly client service is unbeatable.
This is the best customer support I have ever had. Please don't ever change that. You guys have a true calling.
We don't have to continually fuss with Faithlife Giving. It's reliable and easy to use. Our treasurer's team and weekly counters are excited for our giving statements and fund processing to be all on one system.
Because our members work in technology, they're hyper-aware of online security. When we started using Faithlife, they were excited to communicate and give in a way they could trust.
---
Get Faithlife Giving the Way That Works for You
Online & Mobile Giving
As low as $0/mo
Plus low transaction fees
Start for free
Bundle and Save
Get Faithlife Giving and other essential tools you need to plan your service, manage your church, and disciple your people.
Learn more