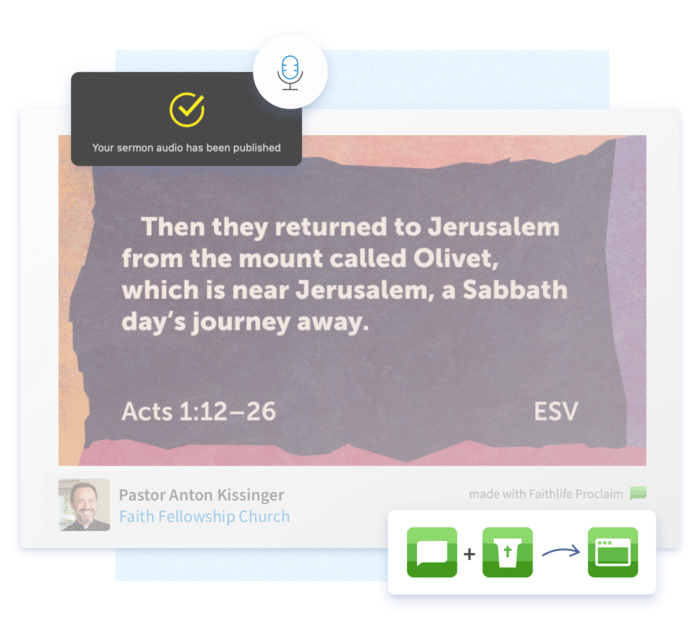 Auto-Updates Based on Your Latest Content
Faithlife Sites takes the work you already do every week and automatically updates your website.
Sermon archive
Publish your sermons from Faithlife Proclaim Church Presentation Software or upload them to Faithlife Sermons, and they'll automatically show up on your church website.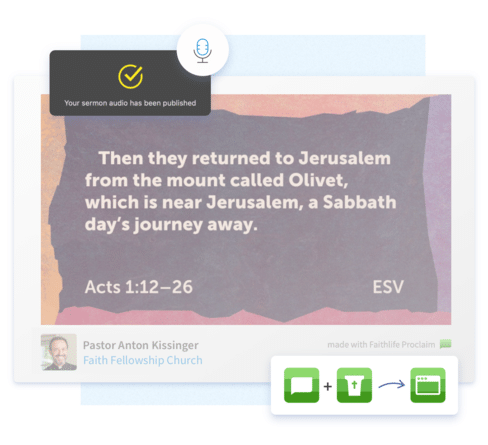 Online community
A private online community for your church is included with every Faithlife Site. Share prayer requests and announcements and engage with the church throughout the week.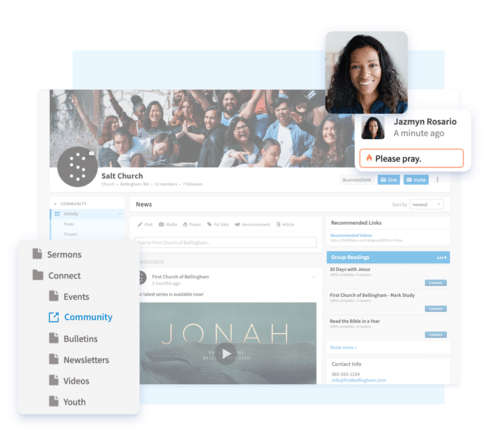 Event calendar
Consolidate your church events on one simple calendar. Add an event, and it automatically appears on your website.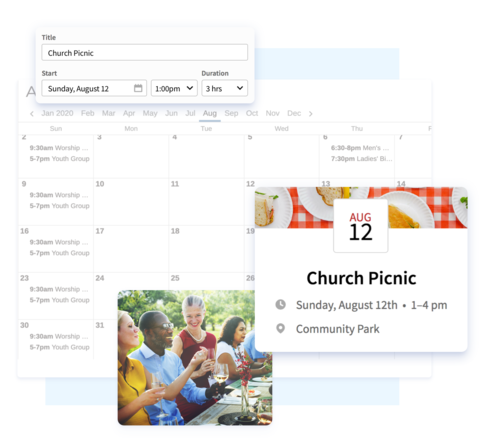 Digital bulletins
Create digital bulletins so people can fill out connect cards, follow along with your presentations, and read the sermon passage, right from their phones.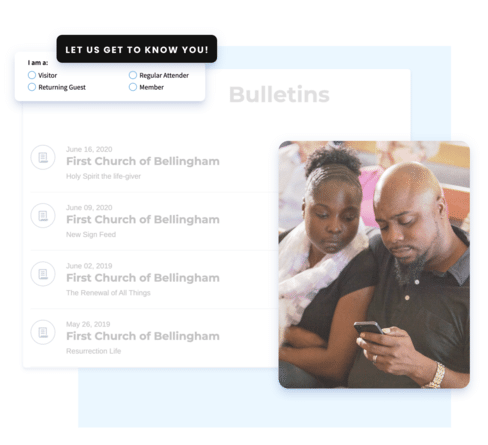 Email newsletters
Send beautiful newsletters with an easy-to-use drag-and-drop editor.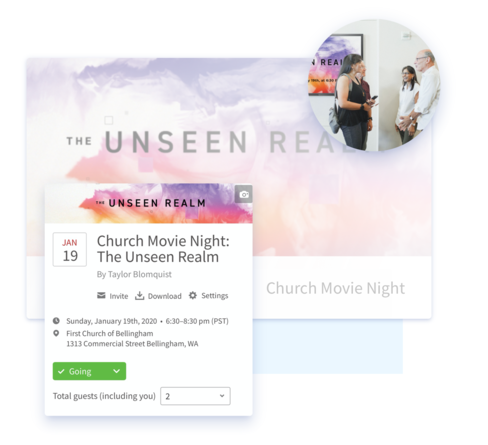 Announcements
Snow day? Let everyone know with an announcement that only shows while it's relevant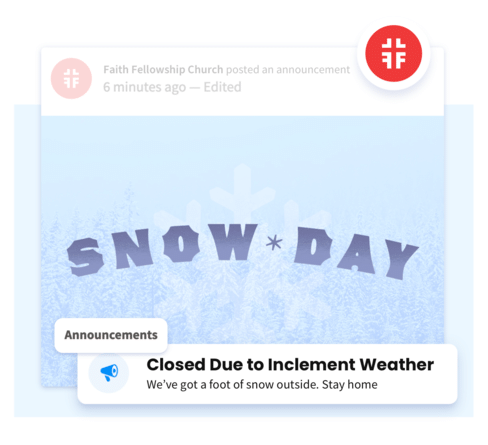 Start for free