Weekly Newsletter
January 7, 2022
Sunday Sermon details...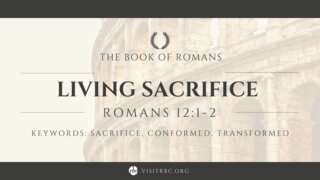 Looking ahead...
We look forward to seeing you this Sunday!
Sunday School 9:30am
Worship 10:30am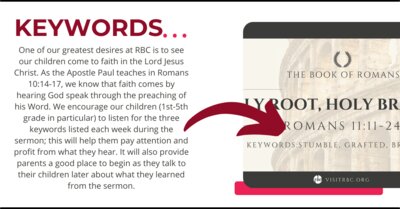 Upcoming Events
Click on the Event Title for more details or to RSVP.
(if you see 3 dots below, just click them to see the full content of this email). More event details please go to the group calendar.
Be sure to mark your calendars for these events!
Volunteer Schedules
Is it your Sunday to volunteer?
Please click the link below to see what date you are scheduled.
This link is always available.
Contacts for Volunteers: If you have a questions or need clarification please contact your coordinator.
Lord's Supper - Tris Meyers
Security Team - Richard Burchette
Tithe Counting - Christina Meyers
Sound booth - Dan Schroeder
Nursery - Maggie Carr
Scripture Reading - Pastor Sam Barber
SUNDAY SCHOOL ANNOUNCEMENTS: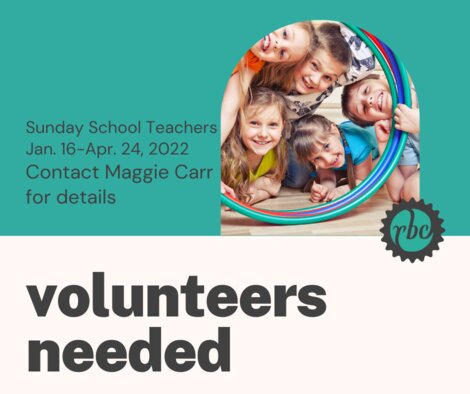 When Pastor Nick made his announcement in mid-October, we mentioned that we would, in time, hold a public Q&A. The first (of what will likely be several) has been scheduled and will be held during the Sunday School hour on January 09, 2022 at 9:30 am. The baby/toddler nurseries will be open during that time, but all other classes will join the discussion. In order to facilitate that discussion in the most effective and fruitful manner possible, we are asking you to submit questions beforehand via this form (Click these underlined two words to go to the link to submit your questions). There will be a time at the end of the meeting for "live" questions, as we understand that questions will certainly come to mind as we meet, but if there are questions you already know that you want to ask, please submit those by January 02, 2022. We will do our best to address all questions as thoroughly as we can but admit that we may not have a full answer to every question and ask that you bear with us as we seek answers and direction from the Lord. In the meantime, please remember that your elders and deacons are available to talk.
Adult Sunday School New Trimester
A new class has begun. You can watch the first episode by clicking here, https://www.ligonier.org/posts/union-christ-new-teaching-series-sinclair-ferguson and we will pick back up next Sunday, January 16th. Olumide will be our teacher this tri-mester with a video series entitled "Union with Christ". In this teaching series, Dr. Sinclair Ferguson explores the crucial meaning of our union with Christ, revealing that being a Christian is far more wonderful than many of us know.
"The Apostle Paul had no question about what it meant to be a Christian: he was "in Christ." This simple phrase encapsulates the glorious benefits and blessings of the Christian life, and the importance of this expression is underscored by how regularly Paul used it. But many Christians today suffer from an identity crisis, unaware of this truth and how this new identity can reshape every aspect of their lives."
Redeemer Baptist Church is a reformed Baptist church in Rincon, Georgia
Our address is: 226 Goshen Rd, Rincon, GA 31326, USA