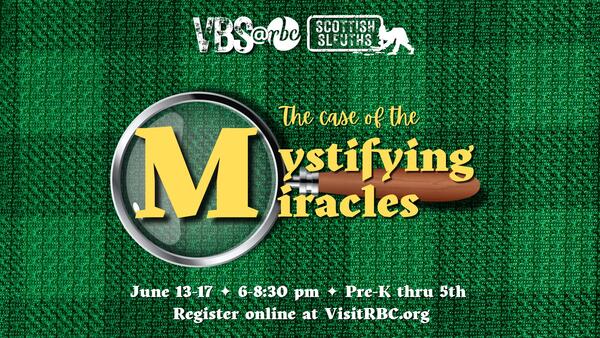 VBS Reminders
Parents and Volunteers, please see information below
Vacation Bible School is just around the corner!
If you haven't done so already please make a donation for food for VBS. We are requesting $15 per child for the week and $10 per volunteer (No more than $50 per family). https://faithlife.com/rbc-o/give?funds=34623
If you ordered VBS t-shirts, please go ahead and pay for them via this link or bring cash to the first night of VBS. https://faithlife.com/rbc-o/give?funds=49864
If you have not ordered a t-shirt, we will have a limited amount available on a first-come, first-serve basis the first day of VBS. Please do not pre-pay if you have not ordered one already.
Many people were not able to attend the VBS set-up day today and will be finishing set-up tomorrow immediately after church. Any help is welcomed!
If you are volunteering in drama or music, please remember to stay after church for rehearsal.
Contact Maggie with any questions 912-661-4751
Redeemer Baptist Church is a reformed Baptist church in Rincon, Georgia
Our address is: 226 Goshen Rd, Rincon, GA 31326, USA