i9 Sports
An opportunity for you...
Good afternoon church family,
We are excited to tell you that our soccer field (to the left of the sanctuary) is going to be used on Saturday's from 8am to 4pm. WOO HOO and that provides an opportunity for your kids.
Please click here to read all about i9 Sports. They will provide a port-a-potty down by the dumpsters. The buildings will not be used during their time on our campus.
Here are a few more details: This Spring was their tenth season offering youth programs in Chatham County. Although new to the area, they come with over 18 years of experience in organizing youth sports programs and coaching youth sports. Their philosophy is to keep it fun for all levels of ability, while learning and improving the skills to play the game.
Click here to see what programs will be held at RBC.
i9 SPORTS will PROVIDE to RBC members:
-Church members ages 3 to 16 participate in a sport of choice with a $20 discount and $10 donation to the congregation for each child registering and playing a full season. Discount code will be required (Contact me for this detail).
- If interested, Church members/staff will have the opportunity to obtain volunteer time as a Coach or potentially become employed as a staff member of i9 sports provided background checks are passed. Background checks are provided by i9 sports for all volunteers and staff members.
Their website is i9 Sports - Savannah | Facebook is i9 Sports Savannah | Twitter is @i9Sports416 | Youtube is i9 Sports Savannah.
If you have any questions, please feel free to reach out to i9 Sports directly or reply to this email, and I will help as much as I am able.
Grace & Peace,
Christina Meyers
RBC Administrative Assistant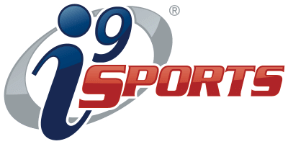 Redeemer Baptist Church is a reformed Baptist church in Rincon, Georgia
Our address is: 226 Goshen Rd, Rincon, GA 31326, USA