Faithlife Help
See the note below with some Faithlife assistance.
How to RSVP on Faithlife...
Good morning.
Did you want to RSVP for an event at RBC on Faithlife, but couldn't figure out how to RSVP? See the images below for assistance. There is an option from the mobile or the computer.
If you have any questions, please reach out anytime for assistance.
Thanks!
Christina Meyers
RBC Administrative Assistant
From a computer part 1 of 2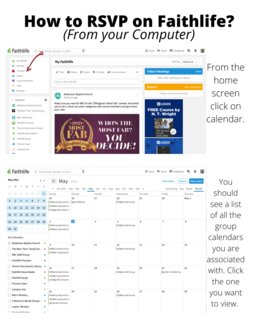 From a computer part 2 of 2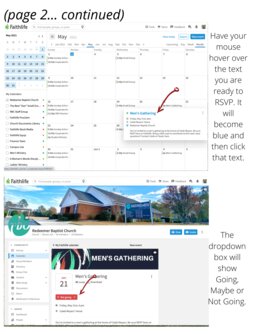 From a mobile part 1 of 2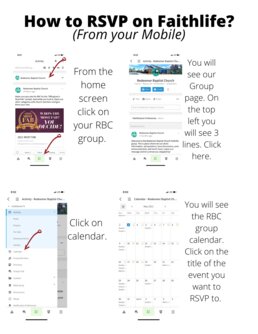 From a mobile part 2 of 2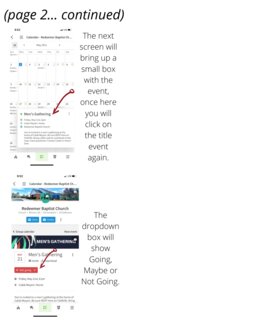 Our address is: 226 Goshen Rd, Rincon, GA 31326, USA