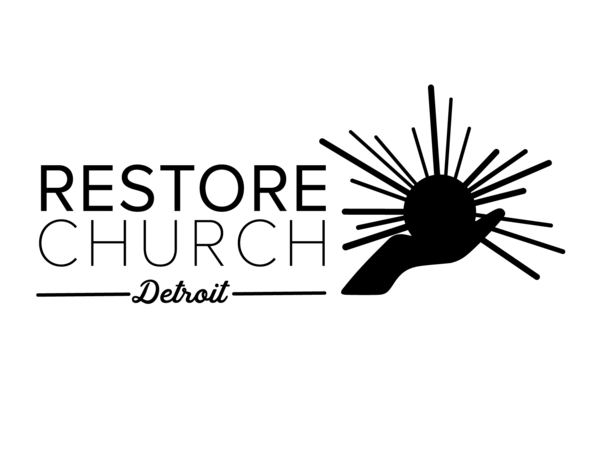 Restore Weekly Announcements
Restore Church Business Meeting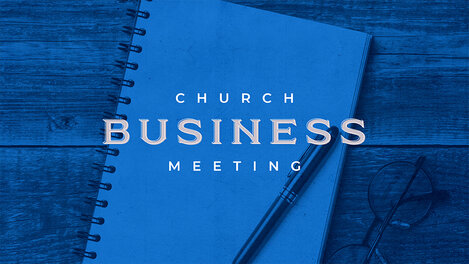 Restore Members,


We have a Church Business Meeting after church service, on the following dates:


November 14th
January 9th
March 13th
It is very important that all members be there! There will not be an online option to attend these meetings.
Midweek Fellowship Gathering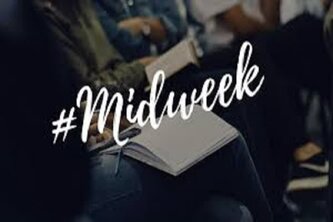 This Wednesday, October 20th at 6pm, is our Midweek Fellowship gathering where we will enjoy a meal together, bible study
(1 Corinthians 4) & prayer.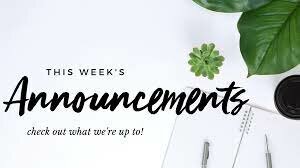 Members Meeting
Restore members meeting, November 14th, Sunday, right after service.
Men's Ministry Meeting
Restore men, our next men's ministry gathering will be on Saturday, November 13th. Time TBD. Please mark your calendars.
Opportunities to serve


We need more volunteers in the following areas.
-Security
-Audio Visual
-Worship Team
-Greeters
-Sunday morning cleaning crew
-Nursery
-Children's Ministries
-Connection Teams


Additional volunteers to join the rotation for picking up
sister Julia for Sunday service


for more information.





Listen

Missed last week's sermon? No problem!


Giving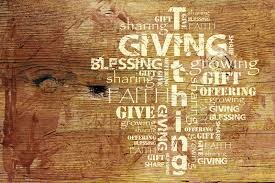 NEW TEXT TO GIVE OPTION


You can continue to give your tithes and offerings electronically, whether you attend in person or are joining us via our live-stream.


Just text the word Give with the amount (e.g. Give 100) to 313-403-3049, and you'll receive a link to give securely online.


If you would like to mail a check or money order, those can be sent to 2701 Joy Rd., Detroit, MI, 48206.
Text for Sunday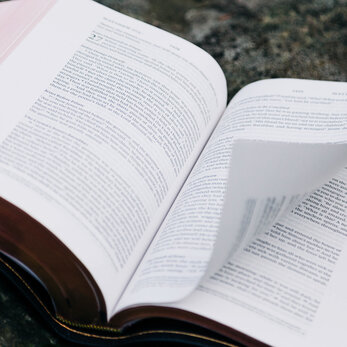 1 Corinthians 5


Dealing With a Case of Incest
5 It is actually reported that there is sexual immorality among you, and of a kind that even pagans do not tolerate: A man is sleeping with his father's wife. 2 And you are proud! Shouldn't you rather have gone into mourning and have put out of your fellowship the man who has been doing this? 3 For my part, even though I am not physically present, I am with you in spirit. As one who is present with you in this way, I have already passed judgment in the name of our Lord Jesus on the one who has been doing this. 4 So when you are assembled and I am with you in spirit, and the power of our Lord Jesus is present, 5 hand this man over to Satan for the destruction of the flesh, so that his spirit may be saved on the day of the Lord.


6 Your boasting is not good. Don't you know that a little yeast leavens the whole batch of dough? 7 Get rid of the old yeast, so that you may be a new unleavened batch—as you really are. For Christ, our Passover lamb, has been sacrificed. 8 Therefore let us keep the Festival, not with the old bread leavened with malice and wickedness, but with the unleavened bread of sincerity and truth.
9 I wrote to you in my letter not to associate with sexually immoral people— 10 not at all meaning the people of this world who are immoral, or the greedy and swindlers, or idolaters. In that case you would have to leave this world. 11 But now I am writing to you that you must not associate with anyone who claims to be a brother or sister but is sexually immoral or greedy, an idolater or slanderer, a drunkard or swindler. Do not even eat with such people.


12 What business is it of mine to judge those outside the church? Are you not to judge those inside? 13 God will judge those outside. "Expel the wicked person from among you.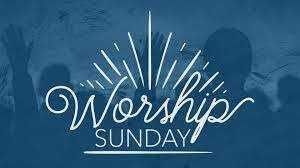 You are invited to worship with us each Sunday at 11 am & Wednesday Midweek Fellowship at 6 pm.


For those of you who aren't able to join in person, a recording of the sermon (Click Here) will be available after our 11am service.
Our address is: 2701 Joy Rd, Detroit, MI 48206, USA