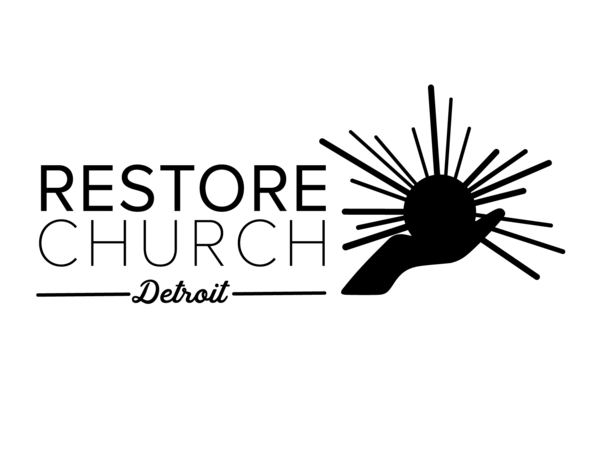 Restore Weekly Announcements
REMINDER OF UPCOMING EVENTS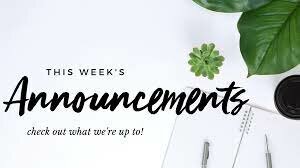 Children's Nursery Clean-Up, December 4th
Tomorrow, Saturday at 8:30 am, we will have a nursery clean up. Please join the team at the church building (2701 Joy Road).
Canvassing - Saturday, December 4th
Restore family, tomorrow, Saturday at 10 am, we meet at the church building to go canvassing our neighborhoods to invite others to our Christmas Series. This is our opportunity to live out the call to evangelize and make disciples in our area.


We also will have invite cards for canvassing tomorrow.
Restore Church Children's Ministry Event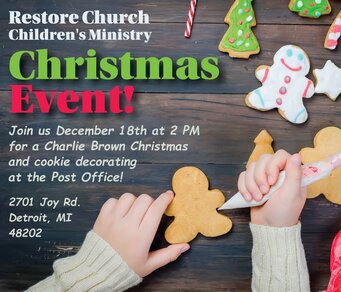 Text for Sunday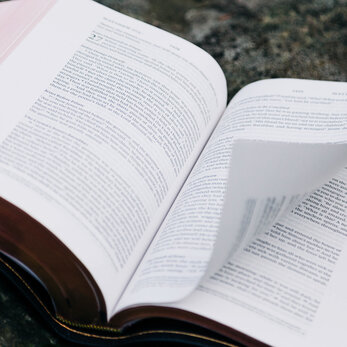 Correction on this Sunday's Scripture
John 3:16
16 For God so loved the world that he gave his one and only Son, that whoever believes in him shall not perish but have eternal life.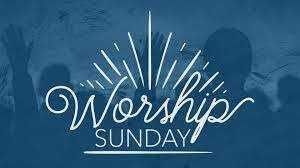 You are invited to worship with us each Sunday at 11 am & Wednesday Midweek Fellowship at 6 pm.


For those of you who aren't able to join in person, a recording of the sermon (Click Here) will be available after our 11am service.
Our address is: 2701 Joy Rd, Detroit, MI 48206, USA