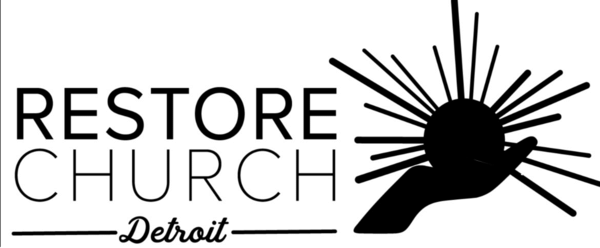 PAID MISSIONARIES
Good morning Restore family,
It's been said that every Christian is a paid missionary, we just get our check routed in different ways!
In the next two days we have two awesome opportunities to walk out our privileged calling of pursuing the lost.
First, on Saturday 4-6PM at Virginia Park Plaza (8667 Rosa Parks Blvd 48206) we are holding our second Beautiful Feet Team Event. In last month's outreach event we had many gospel conversations and even had visitors to our worship services as a result of that event. Wherever your comfort level is per evangelism there is a place for you to participate and serve in tomorrow's gospel outreach - let's build on last month's momentum!
Second, invite a non-Christian friend to Sunday's 11AM worship gathering as the text from Proverbs is overtly and slam dunk evangelistic. As I texted several of you yesterday, I'm praying for you on this. It's encouraging to know God is at work and wants to use you! Maybe there is a father, a mother, a single, a co-worker, etc in your sphere of influence who is ripe for an invitation. There is only one way to find out!
Have a great weekend enjoying God's goodness and reaching out to those who need the same message of grace that has saved us!
Also, Arpith and I are hitting the streets today at noon for some neighborhood evangelism around the Post Office. If your schedule allows and you'd like to join us reach out to me.
In Christ,
Pastor Mike


Our address is: 2701 Joy Rd, Detroit, MI 48206, USA