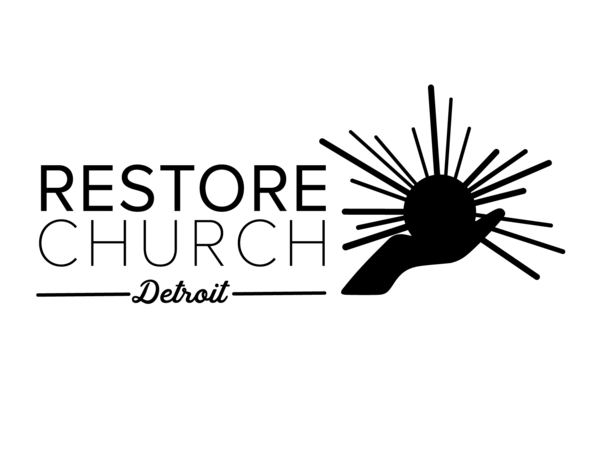 Restore Weekly Announcements
12-31-2022
2023 WEEKLY CALENDAR - JAN - APRIL


WINTER/SPRING (January - April)
Sunday
9:00-9:20 PRAYER MEETING


9:30-10:30 SUNDAY SCHOOL
Children's Ministry
Adult Bible Study
1st Sunday Breakfast


11:00-12:30 WORSHIP SERVICE
Midweek
6:30 PM 1st Wednesday
WOMEN'S MINISTRY


6:30 PM 2nd Wednesday
MEN'S MINISTRY


6:30 PM 3rd Wednesday
MEAL & PRAYER MEETING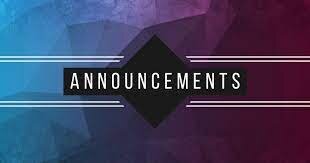 January Schedule- Opportunities to witness, serve and invite others.




01/01 - We are having church service on Sunday January 1st at 11 am.
01/01 - Restore Corporate Prayer at 9 am every sunday!
01/01 - Restore Church Breakfast at 9:30 am this Sunday - Please invite family, neighbors, co-workers and others in your circle of life.
01/01 - Kids Sunday School Team - meeting upstairs at 9 am.
01/04 - Women's Ministry - Wednesday Night Bible Study at 6:30 pm EST at the Bovan's house, 2499 N La Salle Gardens, Detroit, 48206.
We will be studying Chapter 1 of "Disciplines of a Godly Woman" by Barbara Hughes.
01/08 - Church Business Meeting - Right after church service.
01/11 - Men's Ministry - Wednesday Night Bible Study at 6:30 pm EST at the church building - 2701 Joy Road, Detroit, Mi 48206






Additional Opportunities to serve


We need more volunteers in the following areas.


Security
Nursery






for more information.

Text for Sunday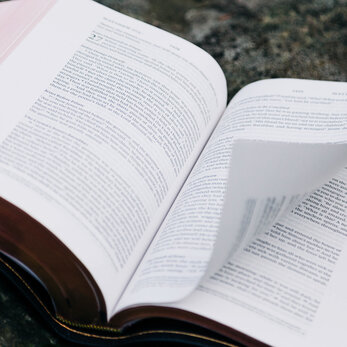 Matthew 3:1-12


In those days John the Baptist came preaching in the wilderness of Judea, 2 "Repent, for the kingdom of heaven is at hand." 3 For this is he who was spoken of by the prophet Isaiah when he said,
"The voice of one crying in the wilderness:
'Prepare the way of the Lord;
make his paths straight.'"
4 Now John wore a garment of camel's hair and a leather belt around his waist, and his food was locusts and wild honey. 5 Then Jerusalem and all Judea and all the region about the Jordan were going out to him, 6 and they were baptized by him in the river Jordan, confessing their sins.
7 But when he saw many of the Pharisees and Sadducees coming to his baptism, he said to them, "You brood of vipers! Who warned you to flee from the wrath to come? 8 Bear fruit in keeping with repentance. 9 And do not presume to say to yourselves, 'We have Abraham as our father,' for I tell you, God is able from these stones to raise up children for Abraham. 10 Even now the axe is laid to the root of the trees. Every tree therefore that does not bear good fruit is cut down and thrown into the fire.
11 "I baptize you with water for repentance, but he who is coming after me is mightier than I, whose sandals I am not worthy to carry. He will baptize you with the Holy Spirit and fire. 12 His winnowing fork is in his hand, and he will clear his threshing floor and gather his wheat into the barn, but the chaff he will burn with unquenchable fire."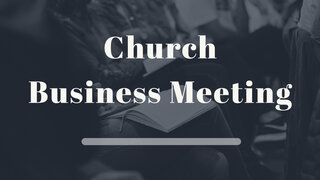 Restore family, we have a church business meeting January 8th, Sunday, right after service.
Listen

Missed last week's sermon? No problem!


Giving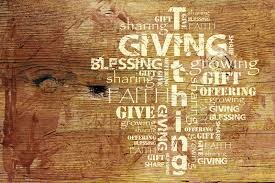 NEW TEXT TO GIVE OPTION


You can continue to give your tithes and offerings electronically, whether you attend in person or are joining us via our live-stream.


Just text the word Give with the amount (e.g. Give 100) to 313-403-3049, and you'll receive a link to give securely online.


If you would like to mail a check or money order, those can be sent to 2701 Joy Rd., Detroit, MI, 48206.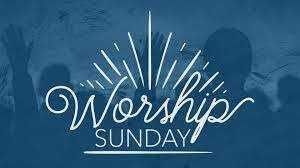 You are invited to worship with us each Sunday at 11 am & Wednesday Midweek Fellowship at 6 pm.


For those of you who aren't able to join in person, a recording of the sermon (Click Here) will be available after our 11am service.
Our address is: 2701 Joy Rd, Detroit, MI 48206, USA