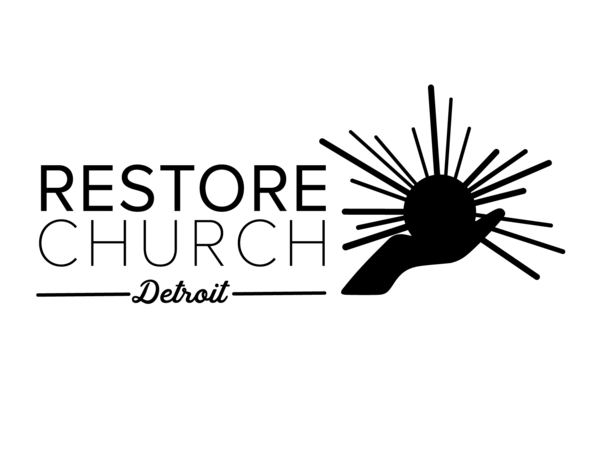 Restore Weekly Announcements
Boiler Room Prayer Meetings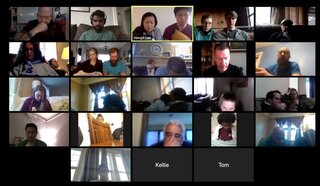 NEW TIMES AND LINKS FOR CORPORATE PRAYER
We have two opportunities each week for you to be a part of corporate prayer!
Join us on Tuesday evenings at 6:30 pm, use the ZOOM LINK - https://us02web.zoom.us/j/81180944383 passcode is 323264.
And
Friday mornings at 6:30 am, use the ZOOM LINK - https://us02web.zoom.us/j/86158308841 passcode is 995476.
There is no set agenda; our time consists of spontaneous song, Scripture, and prayer by all.
New Announcements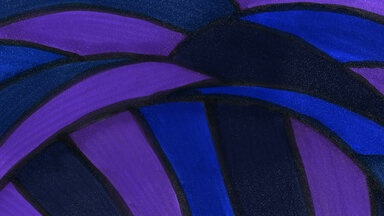 RESTORE CLEAN-UP WORK DAY AT THE PO - TOMORROW - MARCH 27TH
Tomorrow starting at 8:30 am, we will begin spring cleanup for the Restore Church Building, yards, sidewalks, alleys and parking lot along with interior cleaning. Please bring lawnmowers, rakes, gloves, garbage bags and anything else that you think will help in our cleanup efforts tomorrow.
RESTORE CHURCH LUNCHEON - THIS SUNDAY - MARCH 28TH
WOMEN'S MINISTRY
Ladies, join the Restore Women's Ministry Bible Study this Saturday, March 27th (Saturdays @ 9am) led by Katie Haber and Sarah Bovan.
BIBLE STUDY ZOOM LINK:
https://us02web.zoom.us/j/82153796438
use passcode: 264814
Also, for those that have not yet purchased the book for our study, here is the link - Jen Wilkin's study on the Sermon on the Mount. You will be able to take a deeper dive into this passage along with the sermon series on the beatitudes.
Please begin your own personal study prepping before each Saturday's study.
Also, if purchasing the book due to any financial constraints is an issue, please email Sarah at shilliker80@gmail.com and we can make sure you get a copy.
WOMEN'S GOSPEL COALITION CONFERENCE IN APRIL
April 9-11th is The Gospel Coalition Women's conference. We have the opportunity to watch it together virtually at a house approximately 45 minutes from Detroit. We'd like to invite all women at Restore to join us (whether or not you are registered)! You have the option to either stay at the house or come in for the day for each of the 3 days. We will coordinate details such as sleeping and food at a later date. If you are interested or would like to confirm your attendance please contact Katie Haber - kphaber@gmail.com or Sarah Bovan - shilliker80@gmail.com
Here is a link to the conference including keynote speakers and topics:
https://www.thegospelcoalition.org/tgcw20/
Giving - NEW PAYMENT PLATFORM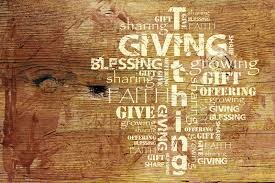 NEW TEXT TO GIVE OPTION
You can continue to give your tithes and offerings electronically, whether you attend in person or are joining us via our live-stream.
Just text the word Give with the amount (e.g. Give 100) to 313-403-3049, and you'll receive a link to give securely online.
If you would like to mail a check or money order, those can be sent to 2701 Joy Rd., Detroit, MI, 48206.
For those that have been using our PushPay platform and have not switched over to our new platform, that will be closed by April 3rd. To complete the switch, just use the new texting option above or go directly to the website and tap the give online option and you will be able to set it up from there. If there are any questions, please email: email@resdetroit.org
Listen

Text for Sunday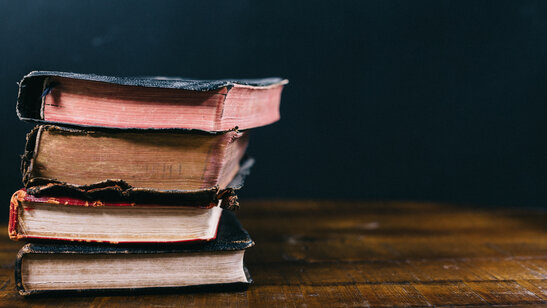 Matthew 21: 1-11, 27:15-26
The Triumphal Entry
21 Now when they drew near to Jerusalem and came to Bethphage, to the Mount of Olives, then Jesus sent two disciples, 2 saying to them, "Go into the village in front of you, and immediately you will find a donkey tied, and a colt with her. Untie them and bring them to me. 3 If anyone says anything to you, you shall say, 'The Lord needs them,' and he will send them at once." 4 This took place to fulfill what was spoken by the prophet, saying,
5
"Say to the daughter of Zion,
'Behold, your king is coming to you,
humble, and mounted on a donkey,
on a colt,the foal of a beast of burden.'"
6 The disciples went and did as Jesus had directed them. 7 They brought the donkey and the colt and put on them their cloaks, and he sat on them. 8 Most of the crowd spread their cloaks on the road, and others cut branches from the trees and spread them on the road. 9 And the crowds that went before him and that followed him were shouting, "Hosanna to the Son of David! Blessed is he who comes in the name of the Lord! Hosanna in the highest!" 10 And when he entered Jerusalem, the whole city was stirred up, saying, "Who is this?" 11 And the crowds said, "This is the prophet Jesus, from Nazareth of Galilee."
The Crowd Chooses Barabbas
15 Now at the feast the governor was accustomed to release for the crowd any one prisoner whom they wanted. 16 And they had then a notorious prisoner called Barabbas. 17 So when they had gathered, Pilate said to them, "Whom do you want me to release for you: Barabbas, or Jesus who is called Christ?" 18 For he knew that it was out of envy that they had delivered him up. 19 Besides, while he was sitting on the judgment seat, his wife sent word to him, "Have nothing to do with that righteous man, for I have suffered much because of him today in a dream." 20 Now the chief priests and the elders persuaded the crowd to ask for Barabbas and destroy Jesus. 21 The governor again said to them, "Which of the two do you want me to release for you?" And they said, "Barabbas." 22 Pilate said to them, "Then what shall I do with Jesus who is called Christ?" They all said, "Let him be crucified!" 23 And he said, "Why? What evil has he done?" But they shouted all the more, "Let him be crucified!"
Pilate Delivers Jesus to Be Crucified
24 So when Pilate saw that he was gaining nothing, but rather that a riot was beginning, he took water and washed his hands before the crowd, saying, "I am innocent of this man's blood; see to it yourselves." 25 And all the people answered, "His blood be on us and on our children!" 26 Then he released for them Barabbas, and having scourged Jesus, delivered him to be crucified.
Sunday Service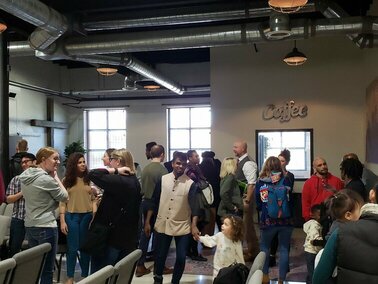 This Sunday, you can worship with us in person or online. Register using the link below. We will be arranging seats so that they are appropriately spaced out, so please indicate the number of people in your group. Please remember that masks are required when not sitting in your seat (including entering and exiting the building).
SIGN-UP LINK FOR MARCH 28TH SUNDAY SERVICE
https://www.signupgenius.com/go/4090548ABAA2EA7F49-march3
If your plans change and you are not able to attend, please delete your registration to allow someone else to register for those slots. For those of you who aren't able to join in person, we'll continue to livestream our service at 11am.
Our address is: 2701 Joy Rd, Detroit, MI 48206, USA