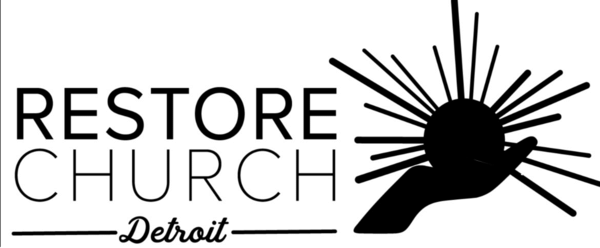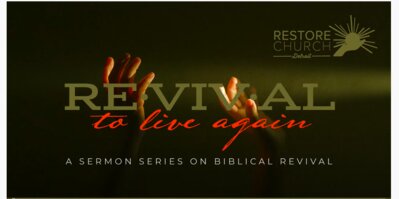 Hello Restore family,
Today we will be focusing on corporate prayer for revival.
If you were not able to attend this past Sunday service, below is the link to the sermon on What is Revival?
These are the four divisions of focus for our corporate prayer time today. Please use this as a template and continue to lead yourselves and your family in prayer throughout the week.
Corporate Prayer
What is Revival - Psalm 85:6 - will you not revive us again, that your people may rejoice in you? To Live Again
REVIVAL- Spiritual renewal in the life of the Church that has individual, familia, societal and global effects
1. Attributes of God - Rediscover God for who He is. Give God the praise and glory for who He is Lord over all.
INFINITE
God is beyond measurement—we cannot define Him by size or amount. He has no beginning, no end, and no limits. Romans 11:33
OMNIPOTENT
God is all-powerful. He spoke all things into being, and all things—every cell, every breath, every thought—are sustained by Him. Nothing is too difficult for Him. Jeremiah 32:17-18; Jeremiah 32:26-27
GOOD
God is the embodiment of perfect goodness, and is kind, benevolent, and full of good will toward all creation. Psalm 119:65-72
LOVE
God's love is so great that He gave His only Son to bring us into fellowship with Him. His love encompasses the world, and embraces each of us personally and intimately. 1 John 4:7-10
JEHOVAH-JIREH
"The God who provides." Just as He provided yesterday, He will provide today and tomorrow. He grants deliverance from sin, the oil of joy for the ashes of sorrow, and eternal citizenship in His Kingdom for all those adopted into His household. Genesis 22:9-14
IMMUTABLE
All that God is, He has always been. All that He has been and is, He will ever be. He is ever perfect and unchanging. Psalm 102:25-28
TRANSCENDENT
God is not simply the highest in an order of beings (this would be to grant Him eminence). He is transcendent—existing beyond and above the created universe. Psalm 113:4-5
JUST
God is righteous and holy, fair and equitable in all things. We can trust Him to always do what is right. Psalm 75:1-7
HOLY
God's holiness is not a better version of the best we know. God is utterly and supremely untainted. His holiness stands apart—unique and incomprehensible. Revelation 4:8-11
2. Personal Revival - confession of sins
2 Tim 2:21 - Therefore if anyone cleanses himself from what is dishonorable, he will be a
Vessel for honorable use, set apart as holy, useful to the master of the house
Ready for every good work.
3. Revival for the saints and the local Church
As Ephesians 6:18 says, "With all prayer and petition pray at all times in the Spirit, and with this in view, be on the alert with all perseverance and petition for all the saints."
Pray for devotion and purity to essential doctrines. (1 Timothy 4:6-8)
Pray that the church will rediscover its first love of the work and person of Christ. (Revelation 2:4 Hebrews 3:13)
Pray that the world would know we are Christ's disciples and can be effective salt and light. (John 13:34-35)
Pray that pastors would preach the Word faithfully, reproving and exhorting as necessary. (2 Timothy 4:2)
Pray that Christians will grow up into maturity in the knowledge of Christ and His Word. (Ephesians 4:12-16)
Pray for more Christians to devote themselves to prayer and the ministry of the Word. (Acts 2:42-44, 46-47)
Pray for God to raise up workers and evangelists for His harvest. (Matthew 9:37-38)
Pray for brokenness over the eternal state of the lost. (Luke 15:8-9)
4. Evangelization of the Unsaved
A revived church must engage in evangelism. However, the Bible makes it very clear that no one seeks after God unless the Holy Spirit first draws him. Therefore, we must pray that God would open hearts to repent and receive His Son.
Pray that the captives of the devil would be released. (2 Timothy 2:26)
Pray that the dead would be made alive in Christ. (Ephesians 2:1-7)
Pray for the lost to repent. (Luke 13:5)
Pray for the Holy Spirit to convict the world of sin, righteousness, and judgment. (John 16:8)
Pray for seeds to sprout and take root because they fall on receptive hearts. (Luke 8:4-15)
Pray for revived Christians to be faithful in witnessing. (Acts 1:8)
--
Pastors
Restore Church
Our address is: 2701 Joy Rd, Detroit, MI 48206, USA