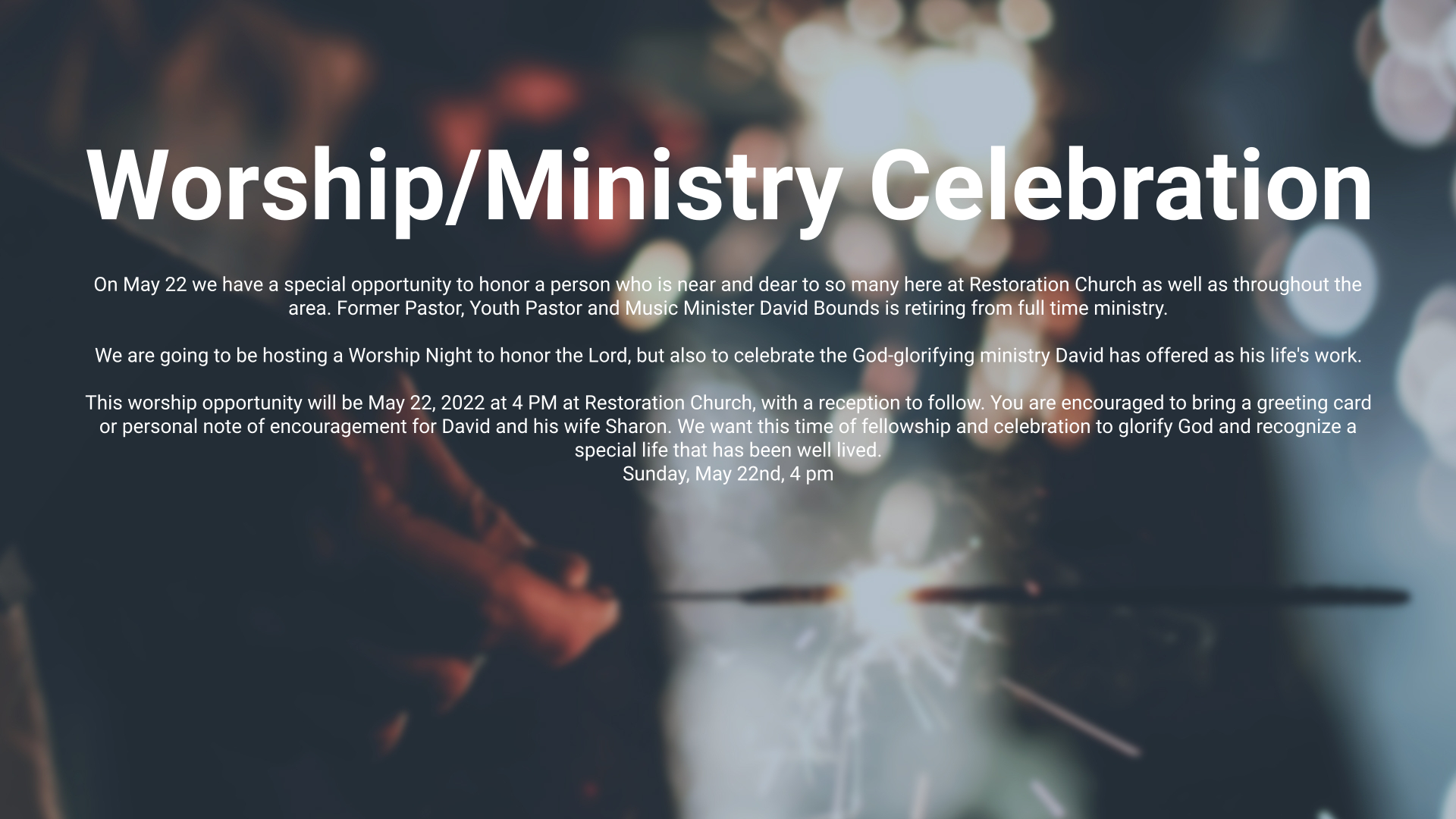 Worship/Ministry Celebration
Sunday, May 22nd, 2022, 4 pm (EDT)
On May 22 we have a special opportunity to honor a person who is near and dear to so many here at Restoration Church as well as throughout the area. Former Pastor, Youth Pastor and Music Minister David Bounds is retiring from full time ministry.
We are going to be hosting a Worship Night to honor the Lord, but also to celebrate the God-glorifying ministry David has offered as his life's work.
This worship opportunity will be May 22, 2022 at 4 PM at Restoration Church, with a reception to follow. You are encouraged to bring a greeting card or personal note of encouragement for David and his wife Sharon. We want this time of fellowship and celebration to glorify God and recognize a special life that has been well lived.