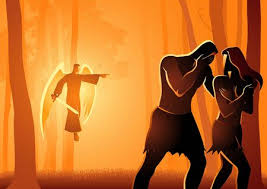 S-I-N SERMON SERIES
UPDATING, UNDERSTANDING, REFRESHING
Alex Clayborne Bible Study Tuesdays
NO Thursday night Zoom Session
The Thursday night zoom sessions will resume in September. Tuesday nights you can join Alex Clayborne for his Bible Study session online.
Bring back the Baby Bottles
It is time to return your baby bottle with the coins. Also if you would like to donate items for mothers and babies there is a purple tub in the sanctuary for donations which will go to the Rockville Women's Center.
Prayer Concerns
Kathleen Alan, Donna Robbs sister, in rehab
Miriam Baldwin Continued prayer for a full recovery during radiation treatments.
Pastor's Corner
Language and the words we use fall out of favor, sometimes the most sacred words lose their sense of their importance. Disuse can lead to vague fuzzy understandings which in turn rob the words of their power and impact.
For the next few weeks I will be seeking to clarify and update our understanding of S-I-N. We need a fresh look at how God desires a life meaningfully lived out in His holiness. The effects and fallout of sin can be missed in a world gone mad unless we tune our hearts to what God calls us to -- Holiness. This Sunday 'The Ideal of Holiness'
Our address is: 4500 Muncaster Mill RD 20853