I do NOT want any new resources!! I have bought all I need and want. Why can't I just upgrade to version 8 and it's features without buying additional resources? I've about had it with Logos as a company! Greed seems to have become your middle name. Shame!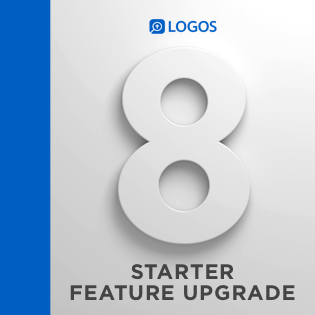 Logos 8 Starter Feature Upgrade
I can understand the sentiment, but as a software developer, I don't work for free for a living. New software development (like new features) is very expensive to produce, and at the end of the day, I think the complaint is valid if you yourself are also open and willing to working for free for a living.

Rich, the free basic version will likely be out in early 2019. Hang tight. I've never paid for an upgrade of the software itself, only book addition upgrades.