A precious devotional commentary on Psalms. Old but very rich. It is a great blessing to read Plumer.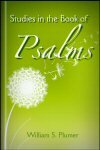 Studies in the Book of Psalms
Add to cart
Thank you for this guidance. It brings me immense delight to see you delighting in such things pertaining to the Lord. Press on mightily!