I'm not sure what the 1st edition is like, however this one is extremely worrying; with translation choices appearing to cast doubt on Christs divinity. As an Orthodox Christian, this is an unacceptable translation for reading due to some baffling choices made. Let me give you some prominent examples: Psalm 21 v21 states "Rescue My Soul from the sword! & my UNIQUE one from the hand of a dog." Unique translation choice obscures the prophetic nature of this by not translating as it should be; as BEGOTTEN. Unique doesn't make it clear that this is referring to Christ as fully Divine and fully human, as begotten demonstrates based on the word itself and the context. Then look at proverbs 8 v22 the Lord CREATED me as the beginning of his ways for his works (creed - Begotten, not created).You may say this is acceptable in context however it's not; as not once does the rest of the verse mention Begotten anywhere, or make it clear from the context that created doesn't mean God made The Lord Jesus Christ, the translation choice obscures the reference and doesn't allow the context to correct this obscurity. v 23 before eternity he founded me. v 35 he produced me. created, produced and founded all cast doubt on Christs divinity in comparison to using Begotten, a word the translators don't use. Please compare this to Brenton's translation and you will see a clear difference, alongside testimony from the early church fathers as to how this was translated and understood. Psalm 21 why have you abandoned me, rather than foresaken - taking away the direct quote from Jesus on the cross by changing the the word foresaken as we know it from earliest tradition. But the worst! - Psalm 39 v 7 "You did not want sacrifice and offering, but you RESTORED?? a body to me'. Restore definition - return (someone or something) to a former condition, place, or position. Is this suggesting the Lord Jesus was restored to a Human body, suggesting he was human, before he was Divine? The translation choice leads to these type of absurd conclusions. Isaiah 57 v 16 "A spirit will go forth from me' Church Fathers around this verse have always clearly told of this being the Spirit of God. What is 'a' spirit in this case? It leaves open for negative interpretations such as a fallen spirit, or something else akin to modern day meddling in the dark arts? I wanted to like this translation but choices such as those mentioned make me untrusting of the translation as a whole and that's without having read it all, which makes it the more troublesome. I read that different books were translated by different people, so i'm not sure if there is consistency between books if this is correct? In my humble opinion, one should avoid this translation and stick with Brenton's, or the old testament from the OSB (Orthodox Study Bible). Without an explanation for these baffling translation choices, my review will remain as it is unfortunately and I'm disappointed greatly as I expected this to be my go to old testament for reading.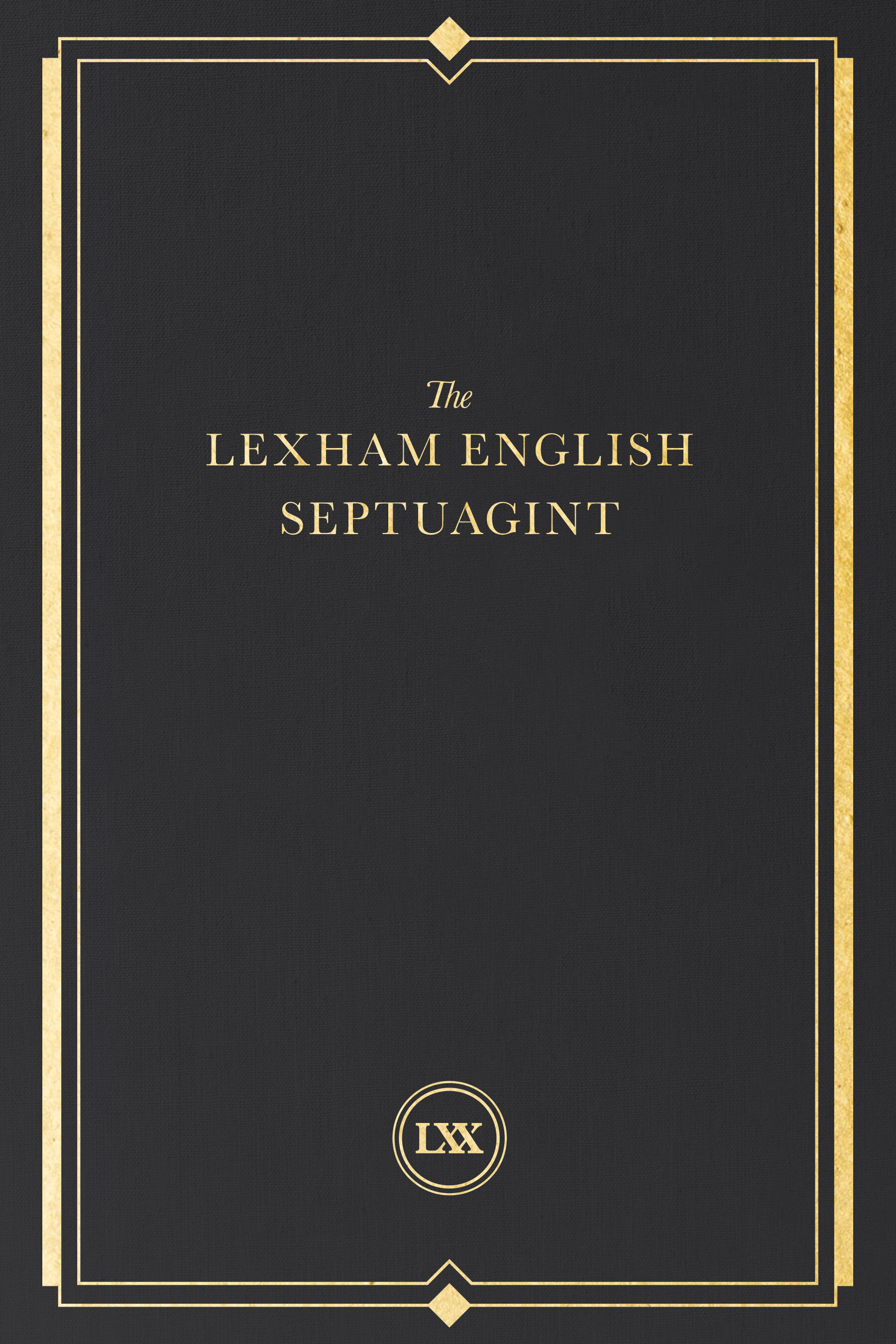 The Lexham English Septuagint, 2nd ed. (LES)
Add to cart
Friend, you do a find job of championing the divinity and teaching of our Lord Jesus Christ, yet it seems you confuse translational issues with doctrinal issues. I realize those are not separate, but they are distinct disciplines for producing an English version of an ancient text. If you're arguing that a translation from Greek to English needs changing at specific points, make linguistic arguments for it. If the linguistic argument is sound, your doctrinal arguments can augment the soundness for an Orthodox Christian audience. Since you mentioned the OSB, it is the NKJV, which is not free of translation difficulties. I like your zeal; let's moderate and raise the persuasive force with clearer reasoning.