Acquired but will not open. Logos states I don't have a license. This product is free. I have a Faithlife account. Logos states on the product order page, "You own this product." Why would I need a license? What do I have to do to get this book downloaded and opened?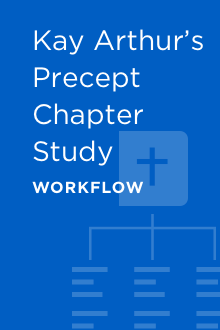 Kay Arthur's Precept Chapter Study Workflow
Add to cart
Willie Marlowe

Hello! Purchasing the item (or unlocking in this case) provides the license to your account. If you are using the "Open In Logos" button on this page, it will not work for this resource as it is separate from your Library. If you open the Guides menu, you'll find this there along with your other Workflows. If it is still not appearing, please give our team a call at 1(800)875-6467!