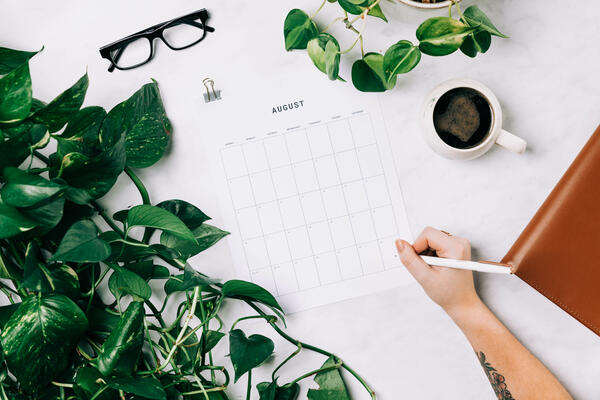 The Master's Vision
August 2021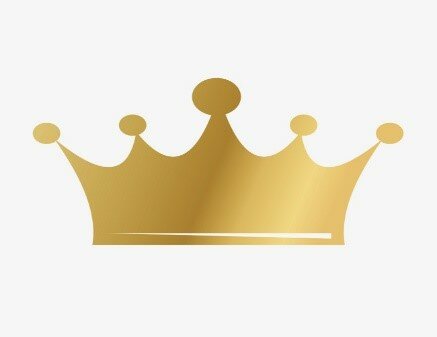 THE INCORRUPTIBLE CROWN
1 Corinthians 9:25
You know the story: Mankind did not believe God an did not take the attitude that God was to be trusted. He disbelieved and disobeyed. A state of corruption entered mankind's moral being and that corruption led to death. Thus, man's prospect of glory ended, and the intention of his being came to a full-stop. No glory for man, Heaven closed, the glory departs; man is excluded.
Then thru the death and resurrection of Jesus Christ…. hope returned.
They say that children should never talk about their inheritance. Sure, on day Mom and Dad might leave something to the kids. But until that day, children shouldn't worry about what they'll receive, or daydream how to spend it. We know what happened to the Prodigal Son when he started thinking about his inheritance, and asked for it too early…
It's best if we push our earthly inheritance far from our mind. But there is something we should not forget, that we've got another inheritance in store! As believers in Christ, we have become children of God the Father, we were born again into this Heavenly family and God has said to us, "I've got an inheritance for you. I want to give you riches that are beyond all comparison, a glory that is true and everlasting." In other words; it incorruptible.
This incorruptible crown is given to believers who faithfully run the race, who crucify selfish desires in order to point men to Jesus. God calls some people to do things that will require some sacrifice in the way they live and conduct their lives. This Crown is for you.
The Crown of GLORY
The Crown of LIFE
The Crown of REJOICING
The Crown of RIGHTEOUSNESS
The INCORRUPTIBLE Crown
Committed to Biblical
Truth and Accuracy
Pastor Val

August Mission's Challenge…
Providing for the vulnerable
This is the perfect time for us to help Father's Heart Street Ministry replenish their supply of undergarments to help the homeless. We will be purchasing for men only and suggest these most often requested items:
Boxer briefs
T-shirts
Socks
Thermal underwear
Please donate only newly purchased, never worn items in a variety of sizes.
GREAT NEWS! A private donor will match the approximate value of all donations
Donations will be received on
August 29th

PRAY EARNESTLY
I shared at the recent business meeting the Elders are actively seeking the Lord's will to direct us to the next Pastor for Rockwood Church of God. Please be with us in prayer over this important matter.
We believe the Holy Spirit will lead us to the person that God has directed to us. We have been blessed with EXCELLENT teaching from the pulpit from several teachers and we will continue with this format until a new Pastor is selected.
Thank you for laying this before the Lord with us.
**COVID UPDATE**
As new variants of this virus are popping up, we want you to be aware our practices have not changed. We will continue to have the AudioFetch available for people to participate from the parking lot. We have hand sanitizing stations in the narthex and entry to the sanctuary. We have masks available for those who would like them. The Elders have agreed that wearing a mask (or not) is a personal decision and we leave that determination to your personal discretion.
On behalf of the Elders
Larry Fischer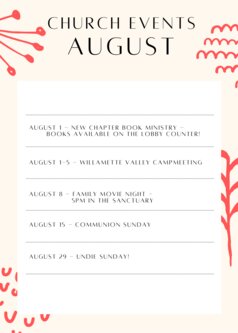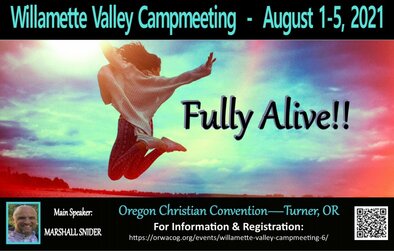 Pastor Frank will be recognized for 40 years of ministry
at Sunday evening's 7PM services.
Oregon Christian Convention
5605 Jubilee Dr. SE
Turner, OR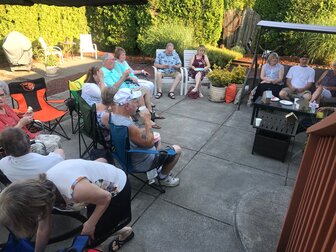 We gathered.
They came.
We sent them on their way.
XOXOXO
On June 29th a group of over 25 of us gathered at the Bender home to send Pastor Dave and Jen on their way. We were so blessed to have him as our Teaching Pastor for the last sixteen months.
They reenacted their wedding kiss for us….so cute!
Dave shared how Rockwood has restored his teaching ministry and gave "him" new life.
Several of us shared how he has impacted our lives as well as the excellent teachings he shared.
The Church gave him a $1,000 check as well as the electric fireplace in the Pastor's office. He had said how much he liked it. We also gave him a full salary for June even though he was only with us part of June.
This relationship we have with Pastor Dave will continue. We are trying to convince him to fly up here every once in a while (our expense), to give a teaching.
We love you
Pastor Dave and Jen!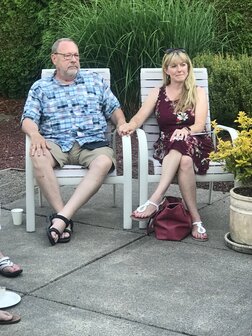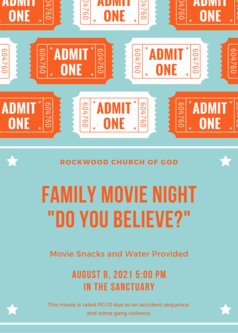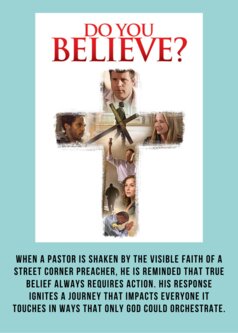 Upcoming Events
Download
Come join us for an hour of intentional growth as we search and study God's word together. Teachers and subject will vary.
Sunday, August 1st  •  9:30–10:30 am
Download
Bring your dapper dudes and little ladies down to our lower floor classrooms for a special Sunday School class just for them. They'll learn the stories of the Bible and about Jesus' limitless love for them through engaging teachers and hands-on play.
Sunday, August 1st, 9:30 am
Rockwood Church of God
Our address is: 133 NE 192nd Ave, Portland, OR 97230, USA