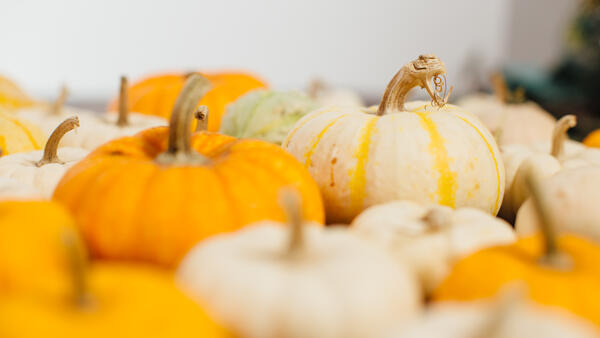 The Master's Vision
October 2021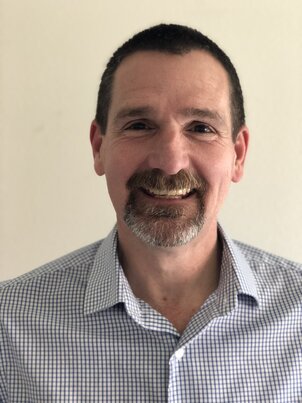 I am filled with great joy and excitement as I begin to serve the Rockwood Church of God and the surrounding community as pastor. Kris and I feel confident that God has called us here to love and serve both the church and community.
It is no great surprise to anyone that there has been much change and transition in our world and in the church. As I have been working with congregations in Oregon and Southwest Washington, I have witnessed those changes firsthand. Many of our churches are struggling with shrinking attendance and diminishing budgets. Many churches are growing older and struggling to attract young people to participate in the life of the church. The COVID-19 pandemic, social and political unrest has only heightened the challenges. The good news is, God is still present and at work in our world. God is present and at work in our neighborhood's, wooing people to come and be a part of the Kingdom of God. And here is more good news, God's plan is that we partner with God in the mission to bring the Kingdom of God here to Rockwood as it is in heaven. You might be asking, what does it look like to bring God's Kingdom to Rockwood or to my neighborhood. Or you might even be asking what is God's Kingdom? These are just a couple of the big questions I hope to explore with you as I become your pastor.
I believe that the goal of every follower of Jesus and every fellowship that gathers in His name is to become more like Jesus every day. To make progress on this journey, we need to ask what Jesus' highest priority was. During an encounter with the religious leaders of the day, Jesus was asked what was most important, here is his answer:
"Love the Lord your God with all your heart and with all your soul and with all your mind. This is the first and greatest commandment. And the second is like it: Love your neighbor as yourself. All the Law and the Prophets hang on these two commandments." Matthew 22:37-39.
Sounds easy right? Unfortunately, it isn't. I am looking forward to spending many years together exploring and living out what it looks like to love God and our neighborhood. I am also excited about traveling together to become more like Jesus every day.
Grace and peace,
Pastor Jerry

The Prayer and Faith Connection
Pastor Ron
Sheryl and I use the "Bible Hub" study app for our devotions, we find that beginning the day with a devotional and prayer time helps to keep our focus on God during the day. One of the great thought provokers is from the Bible League, called, "Living His Word."
One devotional from Psalms 5:3, really caught my eye. It has to do with prayer. Read it through and pay particular attention to the part I highlighted in Bold.
Bible League: Living His Word
In the morning, LORD, you hear my voice; in the morning I lay my requests before you and wait expectantly. — Psalm 5:3 NIV
In many places the Bible teaches us that we should come before the LORD in prayer. When should we do this? Any time is a good time. The important thing is to find a time. In point of fact, however, there is no biblical rule that says it must be only one time. One Psalmist came before the LORD three times a day: "Evening, morning and noon I cry out in distress, and he hears my voice" (Psalm 55:17). The Apostle Paul even said that we should "pray continually" (I Thessalonians 5:17).
Our verse for today emphasizes prayer in the morning. Morning is a good time to come before the LORD in prayer. This is because one can get up before the hustle and bustle of the day begins and find a peaceful place to pray. In the morning, it is easier to get quiet before the LORD. In that peaceful and quiet place, the LORD will hear our voice. The LORD is always ready to hear the prayers of His people, even early in the morning.
In the morning we may lay our requests before the LORD. The idea here is that we may arrange our requests before the LORD in an orderly fashion. Like Job, we may even come before Him and make a case in defense of the requests we have (Job 23:4). After all, prayer is not simply a time to get whatever we want, no matter what that may be.
It is a time to ask for what we believe the LORD is willing to grant His people.
After we lay our requests before the LORD, we may wait expectantly. Prayer, in other words, should always be accompanied by expectation born of faith. Why bother to pray if we don't expect something to happen? Our prayers may not be immediately answered, but they will be in due time. Jesus said, "Ask and it will be given to you; seek and you will find; knock and the door will be opened to you" (Matthew 7:7). And He also said, "If you believe, you will receive whatever you ask for in prayer" (Matthew 21:22).
In the morning, when you lay your requests before the LORD, expect that they will be answered. Expect that something good will come from the LORD.
Prayer without FAITH is nothing but meaningless words, but prayer accompanied by faith, (even a small faith from a righteous person), can accomplish much. God hears all prayers, sometimes though we need to be sure our inner life is right in God's sight. Psalm 139 is a great request to make of God before we begin laying our requests before our God, The Psalmist asks, "23 Search me, God, and know my heart; test me and know my anxious thoughts. 24 See if there is any offensive way in me and lead me in the way everlasting."
Our faith becomes evident in our "waiting expectantly" for the Lord to answer. Answers to prayer come in many forms. Just as when a child asks something from a Parent, God our Heavenly Father, may give a blunt, "NO" with no explanation, Perhaps the answer will be YES, but with conditions such as "Not yet, wait."
The Apostle John tells us, "I write these things to you who believe in the name of the Son of God so that you may know that you have eternal life. This is the confidence we have in approaching God: that if we ask anything according to his will, he hears us. And if we know that he hears us—whatever we ask—we know that we have what we asked of him." (1John 5:13-15). It is the Holy Spirit within us that assures us that God hears us, and WILL ANSWER, so pray in faith.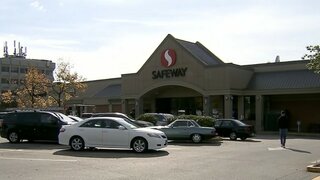 Testimony
It is an important and basic skill for any Christian to be able to give a clear testimony of God at work in a personal and intimate way.
I had gotten my McDonalds breakfast and drove over to the parking lot at Safeway for my quiet-time. A morning ritual.
I saw a man walking in my direction yelling, sobbing, and thrusting his arms and legs as if he were fighting a real combatant. He was carrying a blanket and some belongings.
He was in torment, stomping his feet on the cement. I feared he would break bones. He was in constant anguish.
I watched for a while wondering if I should go to him. He began rolling on a grassy knoll, holding his head and screaming. I knew handing him money wouldn't solve "this" problem. This went on for about 15 minutes. I was getting emotional watching this man in such torment.
I seldom reach this level of communion with God, but I started grieving on his behalf. It was painful watching this man break. I said out loud in my car "God give him your peace." I was teary-eyed. Within 30 seconds he sat up, got to his feet, and gathered his things and walked off calmly. Not uttering a word and not physically animated, I watched him as far as my eyes could follow him.
Coincidence? I think not. God made His presence known.
Committed to Biblical
Truth and Accuracy,
Pastor Val Bender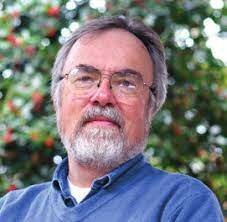 TRADITION RESTORED
Dr. Lou Foltz will once again be coming to share with us in the Adult Sunday School class.
Beginning October 17th, for three weeks, Lou will be sharing about The Gate, The Courts and The Curtain.
Lou has been coming to Rockwood for years to teach us each Fall Season. We missed him last year due to the Covid restriction, but we are eagerly anticipating our time together this year.
Come and be a part of what God has been teaching Lou as he shares with us.
Thank you,
Adult Christian Education (ACE) Chairman
Larry Fischer
SAVE THE DATE!


The Acts Now conference
with Nik Ripken will be Saturday, November 6th from 1-4:30pm. Seating is very limited. Contact Dorothy Travis for more information. 971-400-8525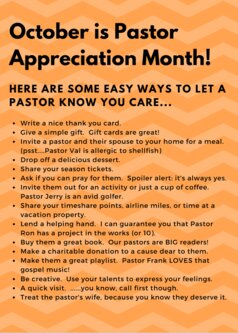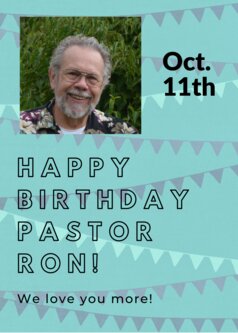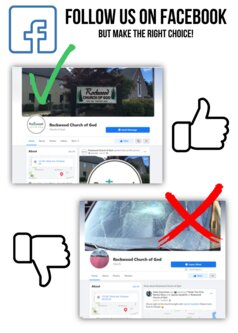 Rockwood Church of God
Our address is: 133 NE 192nd Ave, Portland, OR 97230, USA