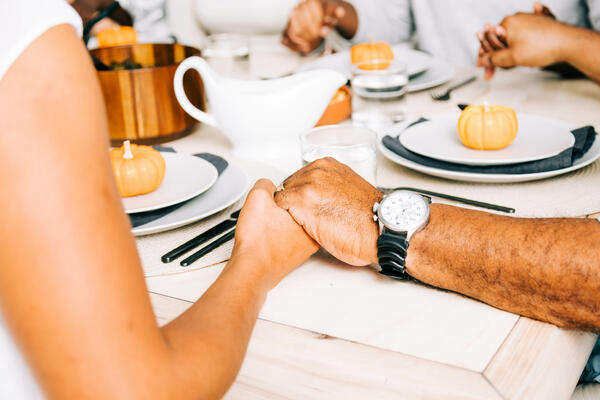 The Master's Vision
November 2021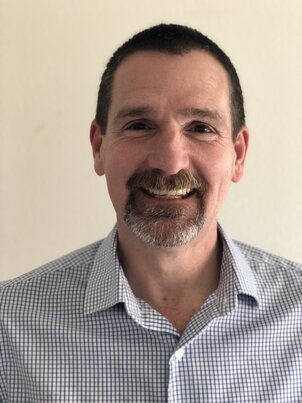 November is here, let the holidays begin! As I walked through Costco the other day, I couldn't help noticing that Christmas was on full display, and this was August. It seems that the Holiday season is being pushed earlier and earlier as retailers fight for every consumer dollar that is out there. In our quest to consume, we all but ignore Thanksgiving, which should be an important time to stop and give thanks to our Creator for all the many blessings we have been given. As we seek to be a Missional church, which we have defined as, "being the people of God, partnering with God in His redemptive mission to the world", the question I want to ask you is, how does being missional impact the way we approach the upcoming holiday season? Let me tackle Thanksgiving and then next month I will look at how we can approach the Christmas rush to consume.
Thanksgiving is a great time to stop and look at all the many blessings that God has given us. WE truly have much to be thankful for. Psalm 100 encourages us to, "Shout for joy to the Lord, all the earth. Worship the Lord with gladness; come before Him with joyful songs. Know that the Lord is God. It is He who made us, and we are His; we are his people, the sheep of His pasture. Enter His gates with thanksgiving and His courts with praise; give thanks to Him and praise His name. For the Lord is good and his love endures forever; his faithfulness continues through all generations." The greatest thing that we have to be thankful for is not a thing at all. The Psalmist reminds us that the God who loves us and has chosen to redeem us and to partner with us in His mission to redeem the world is worthy of our thanksgiving.
Let me encourage you to take time to Worship as an individual and as a community. As you gather with family and friends, invite someone to your gathering who may not have a place to celebrate this year. It could be the person of peace that you have been praying for or that neighbor who seems to always be alone. Don't just serve yourself but find a group that is serving Thanksgiving dinner to the homeless and get involved with them. Take a pie to your neighbor or send a card of thanksgiving to a friend you haven't communicated with in a while. There are so many ways that we can be the hands and feet of Jesus during this time of thanksgiving. Seek the Holy Spirits guidance and let Him direct you to who it is that needs His love and grace. Ask God how you can be God's instrument of redemption to the world. Remember being missional starts with building relationships and planting Gospel seed in the life of those who need Him.
I want to thank you all for the wonderful cards and expressions of care you have given Kris and I. We have truly felt welcomed and appreciated. We are truly blessed to be a part of such a loving, caring, and giving church. I'm thanking God for you and looking forward to what God has in store for us this Holiday season.


In Thanksgiving to God Together,
Pastor Jerry
What's Your Point, Ron?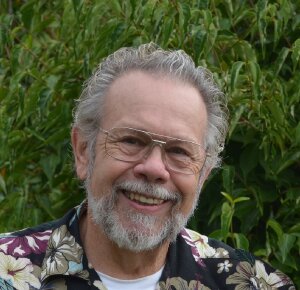 "MISTAKES"
Mistakes, we all make them, sometimes they are inconsequential and are easily overlooked, but there are those mistakes that have a huge impact, not only for us, but whose effects go on to affect others as well.
During my time in the Marines on the USS Princeton's flight deck, in addition to other jobs, I was trained as an LSE, (Landing Signalman Enlisted). It was a very responsible position to direct the Helicopters in for landing and launching. I was relatively new at it when we took the CIA pilots and aircraft into Vietnam in 1961. It was strange and exciting to see the Marine helicopters with all their markings painted out and then to see the pilots come up from the ready room…in civilian clothes and packing .38's in shoulder holsters. Somehow in the excitement of the moment, I got confused and when the plane in front of my spot launched, instead of waiting for the one on the opposite side of the deck to launch, I quickly launched mine! It's a terrifying thing to watch as the tail rotor of one helicopter comes close to meshing with the main rotor of one you just launched. Fortunately, the incident did not result in a major crash and the planes continued on their mission unscathed. Me, not so much! I glanced aft and saw Major Price the V-1 Div. CO and flight deck air boss, stomping up the flight deck toward me, I felt my E-3 stripes sliding off my shirt sleeves! I was doomed! Major Price came up nose to nose as I stood rigidly at attention, and screamed, "What in the h--- were you thinking!?" I knew that any excuse would be suicide on my part, so I looked straight ahead and replied, "No excuse sir, I screwed up!" The Major waggled his finger in front of my nose and said, "Boy! You are walking on mighty thin ice!" and with that, he turned and angrily stomped off (I could swear he was leaving foot prints on the flight deck!).
Later, I was promoted to Corporal, and my Staff Sergeant came up to me and said that when the Staff NCO's saw what had happened, they struck my name off the list for promotion because of how angry the Major was. Sgt. Rogers told me, that when the Major looked at the list, he said, "Where is L/Cpl Yoder's (Hoak today) name?" The Staff told him, "You were so angry with him that we took his name off the list." Sgt. Rogers told me that the Major said, "Put him back on, He takes responsibility for what he does!" When I heard that, I realized that when you make a mistake, no matter how bad, it's much better to admit it than to try and cover it with excuses. In my case, a bad situation turned out to have a good ending.
It has been said, and very appropriately I might add, that "Making good choices comes from experience and experience comes from making bad choices." However true this might appear; it seems to me that if we could avoid the bad choices in the first place we would be far ahead in the game.
Most often we think of the big mistakes of life happening in our youth. I personally can attest to there being a lot of truth to that. However, even the young, can benefit from not making those youthful mistakes in the first place.
God knows that our hearts are inclined towards sin. In his wisdom he has given us his word, the Bible. In the Book of Psalms, we find these words of encouragement;
"How can a young person stay on the path of purity? By living according to your word. I seek you with all my heart; do not let me stray from your commands. I have hidden your word in my heart that I might not sin against you." (Psalm 119).
The Bible is full of stories of people who "messed up" big time, but who turned back to God and were restored to fellowship with Him. My two favorite people, and there are many, are King David in the Old Testament and the Apostle Peter in the New Testament. The Bible says that David was "a man after God's own heart," and yet at one point in his life, he broke all Ten of God's Commandments! When shown his sin, King David repented and was restored to being "the apple of God's eye!"
My second favorite Bible character, the Apostle Peter, was, like I feel I am, a slow learner. He talked big talk, Matthew records that when Jesus told his disciples that they would all leave him, Peter replied forcefully, "Even if I have to die with you, I will never disown you." But when the chips were down, he denied Jesus three times. So, what's to like about a person such as Peter?
The key is not that he failed or was a slow learner, we have all "been there, done that." The real key was that he "learned" from his mistakes, repented and was restored like King David and so many other "failures" recorded in the Bible.
Too often we allow our failures to define who we are. That's not how God looks at us. Instead of condemnation, our Heavenly Father says, "OK you didn't get that one, we'll try that again later."
Rather than make excuses for our failures, God wants us to admit them, ask for forgiveness, move on and in the process learn to be patient and forgiving of others.
When God made you, he didn't make a mistake, God doesn't make mistakes. He loves you right where you are. But He loves you too much to let you stay where you are, so admit your mistakes, get up, dust yourself off, commit to follow him and get on with His business.
Pastor Ron

Letters of Hope
Last month we encouraged you to write letters. You totally surprised us by how many of you were willing to reach out to these men and share yourself with them.
The answers I have received have been full of thank yous for writing. We have been called to encourage our brothers and sisters. We are to pray and love God's children. You are doing a great job of loving and we thank you for your kindness.
In weeks to come, we will be asking some of you to share your experiences. It is good to encourage each other.
The Power of Prayer
For the month of November, we are asking you to do something that will cost you no money, no hard work, and will take maybe five minutes a day.
This project has the possibility to change your life. You will see the world differently. You will be given the chance to love as you have never loved before. You will look at your life and thank God for everything you have.
Our project is to pray the ICR calendar everyday in the month of November. As you pray for someone everyday and see what they experience, you will question your own relationship with God. As you see what their love for God costs them, it will make you look at yourself and question your own strengths.
We hope you will accept this opportunity to pray this calendar. To lift God's children and pray with hundreds of others who are also praying all month.
Please join us,
Your Missions Committee
Testimony
She left the house in a rush, much like she always did. This time her destination was a town 45 minutes away, to deliver her 18-year-old daughter to a softball tournament. It was already later than she wanted to leave and, in her arms, she carried the usual suspects; her laptop, a jacket, wallet, phone, sunscreen, camp chair, and of course a cooler full of snacks. Unable to get her keys from her pocket, she placed her wallet on the hood of her car, put down her cooler and the other items on the driveway and unlocked her car. She quickly gathered up her items and headed to the field. Realizing she had just enough time to squeeze in a stop at Starbucks, she pulled off the highway, grabbed her cup of joe, a little breakfast and jumped back on the road. She was making great time, only breaking the speed limit by a reasonable amount, when she hit a dip and saw something black whiz by her driver side door. She looked ahead sure that it must've been a piece from a car up in front of her. A side mirror maybe? She looked to see if it had been her side mirror. No, it was still there and, in the mirror, she watched as the black item tumbled into the traffic behind her. Yikes, she thought to herself.
They arrived to the field just in time. Her daughter bounced out of the car and headed to team warm-ups. The game wouldn't start for another hour or so, so she stayed in the car and finished some work. As the time came to head to the field, she grabbed up her personal belongings and hid her computer in the backseat of the car. She was just about to close the door when she realized she was missing her wallet. She looked in the usual places and in all the nooks and crannies but it was nowhere to be found. Suddenly, she gasped……."no no no no no no", her black wallet was missing. No, it can't be, she thought to herself. Thinking of the black whizzing "car part" that she was sure was a car part…. but now wasn't so sure. She frantically looked around her car again but to no avail. It was gone, somewhere on the freeway. She started thinking about all of the contents of her wallet and her heart sunk. Her drivers license, credit cards, insurance cards, everything. She even had her grandma's personal ID and debit card in there. Her grandma suffered from dementia and she was in charge of her medical and social needs so it was important to keep those handy. Gone. All gone.
The game was about to start and since what was lost was probably a road pancake by now, she grabbed her things and headed to the game sick with dread for what the next 24 hours were going to look like.
After the game, she collected her things, and her daughter, and jumped back in the car. She could remember the general area of the freeway where she saw the black item fly away but couldn't be completely sure of where it was. She reached the stretch of highway that she believed to be her best chance and pulled over onto the shoulder. Eager to find her wallet magically intact and neatly placed on the side of the freeway, she jumped out to start her search. There was nothing. Up and down that stretch of road she looked, pulling over in multiple areas that all now looked kind of the same but there was nothing. Angry at herself, she got back into the car and headed home dreading the number of phone calls that were in her future. Including the one to her aunt, which she dreaded most, to tell her that she had lost her grandma's items.
She made it home and burst into tears. "I'm so mad at myself!! Why would I do that and not notice my wallet right in front of me as I was driving?! There were two of us in the car and we drove for at least 25 miles before it flew away! How did we not see it? How did the Starbucks barista not even see it? I'm just sick.", she told her husband. "I'm going to go check the car again." She started her search, hoping to find the wallet somewhere that she had already searched numerous times. Knowing it wasn't there. Emotionally shot, she whispered…. "God, you are a God of miracles and I could really use one right now." It was a selfish prayer and she knew it. There were so many other more meaningful things worthy of a prayer like that……but at that moment, she was desperate for God no matter how silly the reason.
Confirming that the car was clean, defeated, she went inside. The weird thing was, she had an odd peace about it like the wallet wasn't gone. Like it was just missing and she hadn't found it yet. She grabbed a piece of leftover pizza because if there was one thing she could fix right now it was her hunger. Midway into her second piece, the door bell rang. "That's my wallet." She said confidently and ran over to the door. When she opened the door, there was a small Hispanic man holding a plastic grocery bag. Kindly he said, "Are you Greene?" Instinctively, she blurted out "Do you have my wallet?" He stretched out his arm to give her the bag. Inside was her black wallet, the leather on it scuffed from the asphalt with one of its two zippers broken from the impact of hitting the pavement. It had opened up and the contents of the wallet thrown onto the freeway. The loose contents of her wallet now inside the bag. In broken English, the kind man explained that he was on his way to work when he saw the wallet on the freeway. He pulled off the road and collected all of the pieces he could. After being done with his job, he brought the wallet to the address listed on her driver's license.
Overcome with emotion, she started to cry. Instantly thinking of the prayer she had prayed no more than 20 minutes earlier and the chances of a stranger pulling over on a freeway to pick up, among other things, something as inconsequential as punch card for a frozen yogurt shop. She had never felt more grateful in her entire life. "Thank you so much." She said through tears. "Please let me pay you something, I'll go get my checkbook." The man looked at her and in the most serious way said, "No. Just believe in God and angels." At that moment, she had never believed more. "Thank you so much, I absolutely do. I had just prayed for a miracle and here you are." He turned away and headed back to his truck, she closed the door and began to bawl. The visitor had attracted an audience behind her of her husband, daughter, and her daughter's friend. She couldn't speak, all she could do was shake her head and cry.
Feeling so unworthy of God's mercy and incredibly thankful for what just happened, she came undone. She looked at her husband and said, "God just did that." She knew He didn't have to and she would have been fine had the wallet never been found, but God decided to make His presence known in a tangible way that day and she instantly knew it.
She looked at the wallet and knew that she could never throw this beautiful broken reminder of God's love in the garbage can. It meant too much and she never wanted to forget how she felt at that very moment.
There's something incredibly humbling about God giving you a story like that to tell. It's like, out of everyone in the universe, He chose to partner with little ol' you to bring your circle of the world a message of hope. And if you're reading this, you're my circle of the world. He's still a God of miracles, big and small. He can speak the universe into existence and he can also return your frozen yogurt punch card. Trusting Him with your whole life doesn't just mean in the peaks and valleys, but also with the boring bits in between. I may never part with my busted up black wallet. It's broken and beautiful just like me. And its life, like mine, is a reminder of God's grace. We've both been given new life with a story to tell, and I intend to tell it.
This is my testimony.
Nikki Greene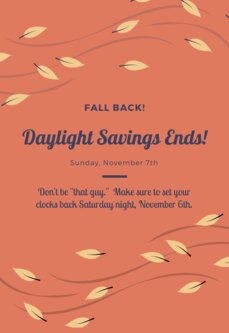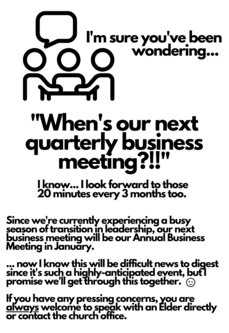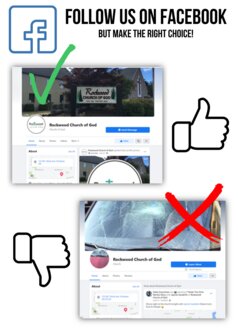 Upcoming Events
Download
SAVE THE DATE!!
The ACTS NOW Conference with Nik Ripken! Contact Dorothy Travis for more details. 971-400-8525 Seating is very limited.
Saturday, November 6th  •  1:00–4:30 pm (PDT)
Rockwood Church of God
Our address is: 133 NE 192nd Ave, Portland, OR 97230, USA