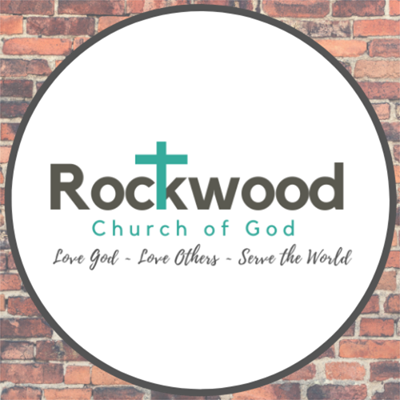 The Master's Vision
February 2022
February is the month that we most often associate with the word LOVE. We are coaxed into expressing our love for our significant other with cards, flowers and of course the heart shaped box of chocolates. I have it easy because Kris is not a big fan of flowers and enjoys a homemade card over a store-bought card as well. Of course, this doesn't give me a pass on expressing my love for her in ways she appreciates (a new pair of shoes). The truth is, everybody wants to know that they are loved by someone, and not just on Valentine's Day. The wonderful thing about the message we have been entrusted with by God is that it is all about love.
John 3:16-17 says, "For God so loved the world that he gave his one and only son, that whoever believes in him shall not perish but have eternal life. For God did not send his Son into the world to condemn the world, but to save the world through him."
I think we have become so familiar with these verses that we have lost the awe and wonder of what it means for the God of the universe to love us so much that he was willing to sacrifice a part of Himself so that we could have a relationship with God. Stop for a moment and meditated on that thought. Because of that great love for us we have the ability and the challenge to love God and others with that same kind of sacrificial love.
Jesus was asked what the greatest commandment was in the entire Law, and He said, "Love the Lord your God with all your heart and with all your soul and with all your mind. This is the first and greatest commandment. And the second is like it: Love your neighbor as yourself." Matthew 22:37-39
The only way this is remotely possible is for us to grasp as Paul prayed, "…How wide and long and high and deep is the love of Christ, and to know this love that surpasses knowledge-that you may be filled to the measure of all the fullness of God." Ephesians 3:18b-19
Paul reminds us that we can do all sorts of cool things in the name of Jesus but if we aren't doing them with a heart filled to overflowing with love, we are just making a bunch of noise. So, my challenge for all of us is to make love our aim, not only in February but throughout the rest of the year as well. Look for opportunities every day to practice loving others and being smile makers throughout our community.
Loving God and others Together,
Pastor Jerry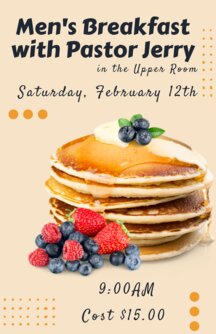 What's Your Point Ron?
"Out of an Abundance of Caution"
Have you heard that phrase lately? You've probably heard it, and more than once I'll bet. There was a time when I would have thought that it was being "overly cautious." But not anymore. This virus might not seem like much to many of us, that's until we get it!
I was just cruising along, staying somewhat isolated out here on the Ol' Hoakstead, glad to have missed the infection that was taking down so many. Never even gave a though that it could sneak up on a person, sort of like the "sneaker waves" at the coast that catch so many off guard. When Kendra and the girls announced they were coming to visit from Richmond, we were all excited. The family was completely vaccinated so that shouldn't be a problem, and the in-laws were also vaccinated.
So, when Kendra called from Salem to say that her dad had begun showing symptoms, we didn't think much of it. The girls came back wearing masks and we decided that they shouldn't stay with us, so I drove them to a hotel for the night and they flew out in the morning. It was about two days later that I started having symptoms. That's where the "abundance of caution" kicked in. I didn't know if anyone I had been around might get sick, so immediately we self-isolated. It's been a blessing that it didn't spread. The Elders, "out of an abundance of caution" canceled services.
Thankfully, even when Sheryl tested positive, our symptoms remained mild. We are giving this plenty of time to run its course before getting back into the swing of things. My physician said we are now past the required quarantine, but with an abundance of caution, we are going to extend it out…just to be sure.
I guess my point is, this monster (virus) can get you when you least expect it. We are resting up, trying to get our strength back and hoping that it won't take long.
One of the after effects is being drained of energy and like many "older" folks, we don't bounce back like we used to. I was telling Jack a few weeks ago that what I used to do in 4 hours, now takes me 2 days! I meant it as a joke, but it's not funny anymore.
If you feel sick, stay home. If you get the virus, rest and support your immune system.
Rockwood is a very giving congregation, but don't give this to anyone, keep it to yourself.
God bless us as we continue to minister, in spite of any virus.
Pastor Ron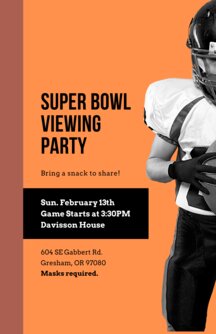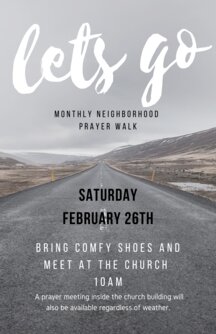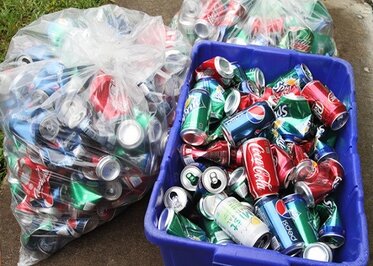 What is a pop can or a water bottle worth? Today it's $.10 or 1/10 of a candy bar or 2% the cost of a package of chicken. To us, that money is not life changing but a bag of those $.10 cans can be life changing for a homeless person.
For the rest of this month and February we are asking you to collect your cans and bottles and bring them to the church. Val is going to take the bags and give them to the homeless. This is easy for all of us and yet we can make a difference in others' lives.
Val has been doing this for almost a year and every bag he has given away has been received with great thanks.
For the next month and a half, I will do my part and drink as much Coke as I can – what I won't do for missions.
Bring your bags to the church and we will take care of them. Together, we can help people we don't know. We can show love to people we don't know but God knows and loves each of them.
Spreading His Love
Your Missions Committee

Are you ready to join the ROCKWOOD MAW SQUAD??
Haven't heard of it? Many of you have been a part of it for a long time and you didn't even know it!
The MAW SQUAD is built up of beautiful female souls of all ages (sorry, not sorry dudes…..this club is just for us), whose goal is to LOVE GOD and LOVE OTHERS. That's it! It's all about getting together, listening to each other, encouraging one another, and making spiritual strides to be more like Jesus every day. Is it a social club? Yep! It's a social club but with a missional focus. Because why can't you have fun and serve at the same time……I'm telling you, YOU CAN! I've seen it done just this last month! See that picture above? That load of goodies is headed to My Father's House family shelter in Gresham to help families in crisis. You know how all that happened? The MAW SQUAD activated and we had a fun baby shower for NO ONE! We had a great time getting together. Tasted some of the finest items Costco sells (because MAW's also don't care where the food came from or if it was made from scratch…..hallelujah!) and laughed a lot! We played a few games and enjoyed a couple hours together. It was a blast!
The great news is we're always looking for new squad members!
You might be wondering what MAW stands for? Well, I'm glad you asked! Because it could be a bunch of different options…..it could stand for Middle Aged Women or MAW as in "maw maw" (a granny squad….yes, please!). It could be Making Awesome Witnesses or Millennials Actively Worshipping. It might even stand for Might Act Weird…. because, let's be honest, aren't Christians supposed to be a little weird? …. the answer is yes. MAW stands for all of it! But mostly, it just stands for More Are Welcome……because this club doesn't discriminate (except for dudes, they're still not allowed). All ages, all abilities, all backgrounds, all quirks, they all have a place in the MAW SQUAD…….so are you ready to join our super special mission? Because we're about to….
MAW SQUAD ACTIVATE!!
Here's this month's assignment……. it's an easy one (sort of). If there's one thing I know about being a woman, it's that we're busy. Busy all the time. Busy at work, busy at home, busy busy busy. That cliché about a woman's work is never done…… 100% accurate. So, here's the challenge, sometimes in our busyness we lose track of relationships. It's super easy to do and usually unintentional. It just kind of happens. So, this month, in your prayers, take some time to ask the Lord to lay on your heart the name of someone who needs to hear your voice. It may be a friend, or a parent, maybe even a child. It may take putting a little (or a lot) of pride aside, but reach out to that person with one intent in mind….. to just listen. Let the first sentence you speak be "The Lord put your name on my heart." And then let the Holy Spirit take it from there.
Let me encourage you with this verse:
But blessed is the one who trusts in the Lord, whose confidence is in him. Jeremiah 17:7
Trust that the Lord has your back on this. He won't lead you into conflict, He's a God of restoration. Believe that He has a purpose in mind when that name is placed on your heart, and it's ultimately for His glory.
I'm really eager to see how the Holy Spirit moves through our squad this month, aren't you?
Your Sis in Christ,
Nikki Greene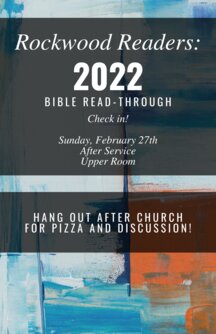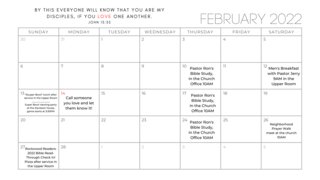 Rockwood Church of God
Our address is: 133 NE 192nd Ave, Portland, OR 97230, USA