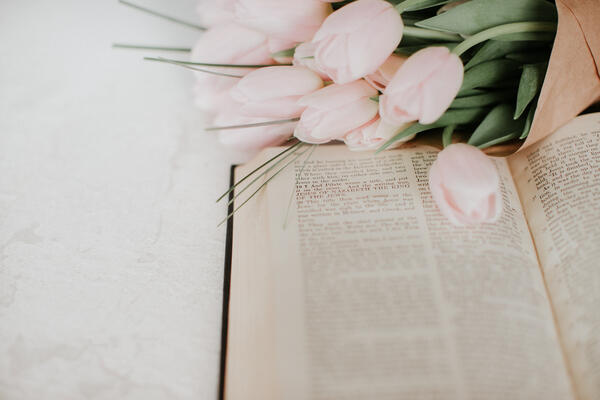 The Master's Vision
April 2022
In last month's Master's Vision, I wrote about discipleship or becoming apprentices of Jesus. I shared that discipleship is a call to follow what Jesus said in Matthew 16:24, "Then Jesus said to his disciples, 'Whoever wants to be my disciple must deny themselves and take up their cross and follow me'." We must die to ourselves, our will and our ambition and make Jesus the subject of our life. Jesus says follow me and for most of us that is the desire for our lives. But the question is how? What does it mean to follow Jesus in our everyday lives? According to Dallas Willard in his book, The Divine Conspiracy, there is a progression that we must understand and follow to become what God desires us to be. For Willard, the first step is to have, "confidence in and reliance upon Jesus as, 'the Son of man,' the one appointed to save us." Paul put it this way in Romans 10:9-10, "If you confess with your mouth, 'Jesus is Lord,' and believe in our heart that God raised him from the dead, you will be saved. For it is with your heart that you believe and are justified, and it is with your mouth that you confess and are saved." Once we believe in Jesus as our Lord, the natural next step according to Willard is a "desire to be his apprentice in living in and from the Kingdom of God." In the church today we have made salvation or forgiveness of sins the main priority. The goal is heaven when we die. Discipleship has become an option. This needs to change if we genuinely want to become the missional people of God we have been called to.
Willard goes on to say, "The abundance of life realized through apprenticeship to Jesus, 'continuing in his word,' naturally leads to obedience." "If you love me," Jesus said, "you will keep my commandments" (John 14:15). Obedience according to Willard "both leads to and then, issues from the pervasive inner transformation of the heart and soul. The abiding condition of the disciple becomes one of 'love, joy, peace, patience, kindness, goodness, faith to the brim, meekness and self-control' (Galatians 5:22)." This inner transformation leads to the mystery that Jesus spoke of in John 14:12 when he said, "Those who rely on me will do the works I do, and even greater ones." Willard says, "They [those great works] would not be just for show or to impress ourselves or others. But, frankly, even a moderate-size 'work' is more than most people's life could sustain. One good public answer to our prayer might be enough to lock some of us into weeks of spiritual superiority. Great power requires great character if it is to be a blessing and not a curse, and that character is something we only grow toward." Often, we wonder why we are not accomplishing more for God then we are. The answer lies deep within our heart. The first step in becoming an apprentice of Jesus is to make Him the Lord of our life, to trust him for salvation and then desire to become like him in obedience and character. We do this by studying Jesus' life. Examining the way He lived and the things He practiced and in cooperation with the power and leadership of the Holy Spirit build a plan for becoming like Jesus. The question we need to ask ourselves is, what are we doing today that is designed to develop the character of Christ in our lives.
Next month I will share some of the practical steps we can take to follow in Christ footsteps.
Following Jesus Together,
Pastor Jerry
THIS SATURDAY!!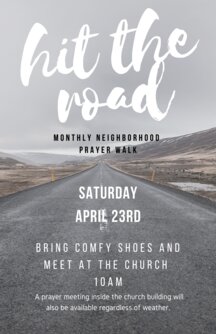 What's Your Point Ron?
What Does God Look Like?
Honestly, haven't you wondered about that? The Bible tells us that "No man has ever seen God" however it says that Moses and God talked face to face also. Probably a metaphor for a close relationship. Pastor Jeffress in one of our recent Sunday School lessons, gave the story of little Johnnie in Sunday School drawing furiously on a piece of paper. The teacher asked, "Johnnie what are you drawing?" he replied. "I'm drawing a picture of God!", but Johnnie, the teacher replied, "No one has ever seen God we don't know what He looks like." To this Johnnie replied, "They will when I'm done!" Not so funny when I recently saw a news article about "What God Looks Like". They surveyed a lot of people and then made a composite picture of "god". Scripture tells us that God is a Spirit, not flesh and blood. So, any photo of a so-called god, cannot be the God of the Bible. However, we are not left out in the cold, the prophet Ezekiel wrote in 1:26-28 that he saw a vision of God, "…seated above the likeness of a throne was a likeness with a human appearance…" In Revelation 1:13 John records, "…13 and in the middle of the lampstands I saw one like a son of man.…". Both of these saw a human like figure, so, was it God that they saw? Well yes and no.
What they saw as described by theologians was who we know as, "The pre-incarnate Christ" (pre-incarnate simply means before the flesh), Jesus has existed with God the Father and the Holy Spirit from all eternity. There are a number of places in scripture where the "Angel of the Lord" visited people. Samson's parents felt they were doomed, because they "saw God." The three Hebrew young men, in the fiery furnace of Nebuchadnezzar were seen walking around with a fourth person. Abraham was visited by three men, Genesis 18:1 says; "the Lord appeared to Abraham near the great trees of Mamre while he was sitting at the entrance to his tent in the heat of the day…"
All these visits by the Lord to persons in scripture, were the Lord Jesus in his pre-incarnate form.
Before his crucifixion, Jesus was talking with his disciples and Phillip asked him in John 14:8, "8 Philip said to Him, 'Lord, show us the Father, and that will be enough for us.' 9 Jesus replied, 'Philip, I have been with you all this time, and still, you do not know me? Anyone who has seen me has seen the Father. How can you say, 'Show us the Father?'"
As believers, the Spirit of Jesus lives within us, we are called to represent Christ to the World. We do that by letting others see "…Christ in us, the hope of Glory."
Yours for growing more Christ like every day
Pastor Ron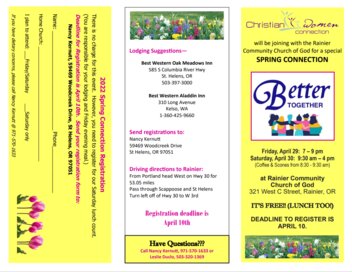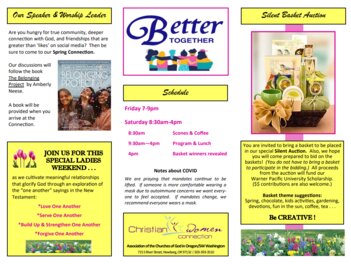 Missions Perspective
ONE BODY
"There is one body and one Spirit, just as you were called to one hope when you were called; one Lord, one faith, one baptism; one God and Father of all, who is over all and through all and in all."
Ephesians 4:4-6
We see this theme of the unified Body of Christ repeated elsewhere in Scripture (Romans 12:3-8, I Corinthians 12:4-31). Could it be that the early Church struggled with the concept of completeness in the whole Body of Christ? The idea that each person and each gathering has a unique calling and that we should not belittle our own gifts or the gift of others. Nor should we be competitive with one another, as individuals or as congregations. Perhaps they could intellectually comprehend the concept but had difficulty truly fleshing it out.
There is an odd phenomenon in the Church; people who feel an intense loyalty to their congregation to the extent that they feel people who move to a different congregation are being disloyal to the Church. Also there can be an unconscious competition between congregations:
"Our Pastor teaches the right stuff!"
"We give generously to Missions."
"Our Music raises the roof."
"We have had numerous baptisms this year."
"We have financial freedom."
Often those kind of statements exalt ourselves and reveal a spirit of competitiveness that is not appropriate for the Body of Christ… how can we compete against ourselves?
The Founding Fathers of the Church of God movement acknowledged the importance of this truth; All Believers being One Body, by emphasizing that "every blood-washed one" (everyone redeemed by the blood of Christ) is our brother or sister in the Lord regardless of denomination.
Every blessing that another congregation experiences is reason for us to rejoice! We are ONE BODY, "their" blessings are "our" blessings; there is no distinction because we are all the Body of Christ. Let's praise God for "their" successes, growth and victories! Better yet, let us ASK the Lord to bless "them".
Missions Challenge:
In an effort to solidify this truth in our own hearts and minds we are asking that each of you ask the Lord to point out a congregation to you that He would like you to pray for (preferably outside our own movement). This could be a church in your neighborhood, a church you pass by frequently, a church a friend or relative attends… OR, if you need help, you can ask the Missions team for suggestions.
Ask God to bless that congregation, to reveal truth to them, to open their eyes to blind spots in their lives, to purify their hearts, to give them a hunger and thirst for His Word, to help them stand firm in the midst of trials or temptations.
As we accept and flesh out this challenge we edify the whole Body of Christ, taking our eyes off of "us" and working toward the glory of Christ Jesus alone.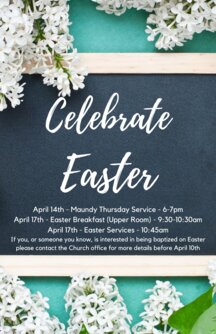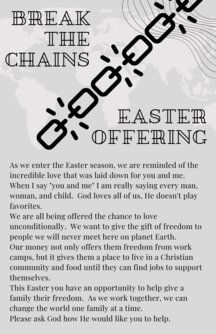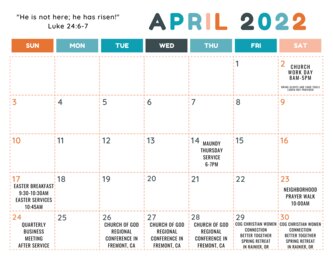 Rockwood Church of God
Our address is: 133 NE 192nd Ave, Portland, OR 97230, USA