The Master's Vision
August 2022
It is wonderful that we have gotten a few days of warmer weather this summer. I hope you have had the opportunity to partake in some of the bounty of the summer gardening season. I am glad that God has designed His world with its seasons, with its starts and stops and times of growth and seasons of rest. I find it refreshing to be able to break life up into manageable bites and to look forward to new beginnings. I've learned that lesson in my life as I have prepared for a few triathlons and marathons. The rhythm goes something like this; I put a race on the calendar and then plan my training schedule accordingly, for the length of the race. Part of the plan includes days of intense work and days of rest. There are days of easy workouts as well, but each workout has a purpose, to help me be in the best shape I can be for the race. After all the work is done comes race day! An adrenaline filled day full of maximum effort. After the race comes the recovery days. These consist of a slower pace as I allow my body to heal from the difficult effort. Then I put the next race on the schedule. It has been a while since I have competed in a formal race. Therefore, it is easy for me to get lazy and sleep an extra half hour, rather than get up and run or cycle. It is important to have a goal
Just as in nature and sports our spiritual lives have seasons as well. There are seasons of intense work, which may include a time of intense study or a challenging experience that tests the limits of our faith. There are those easy seasons where spiritual growth seems to come naturally as well as those times of pruning which are always painful. There should also be those seasons of rest, where we take a break from the feverish activity that defines most of our live as we take time to rest in God. Spiritual growth and fruitfulness happen in these seasons of life. In John 15:1-8 Jesus reminds us that we all go through seasons of fruitfulness, growth, pruning, and true growth happens only when we live our life connected to the source of life, Jesus. He said, "I am the true vine, and my Father is the gardener.  He cuts off every branch in me that bears no fruit, while every branch that does bear fruit he prunes so that it will be even more fruitful.  You are already clean because of the word I have spoken to you.  Remain in me, as I also remain in you. No branch can bear fruit by itself; it must remain in the vine. Neither can you bear fruit unless you remain in me. I am the vine; you are the branches. If you remain in me and I in you, you will bear much fruit; apart from me you can do nothing.  If you do not remain in me, you are like a branch that is thrown away and withers; such branches are picked up, thrown into the fire and burned.  If you remain in me and my words remain in you, ask whatever you wish, and it will be done for you.  This is to my father's glory, that you bear much fruit, showing yourselves to be my disciples." If we truly want to be a disciple of Jesus and truly make the most of the life we have been given, we must learn to identify the season we are in and let the master gardener work in our lives as we "abide" in Him. What season do you find yourself in today? Is it a season of growth? Is it a season of painful pruning, or a season of rest? We need to learn to cooperate with God in His process of making us the disciples He wants us to be.
Living through the seasons together,
Pastor Jerry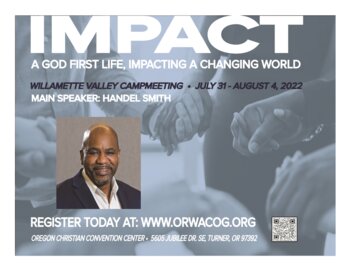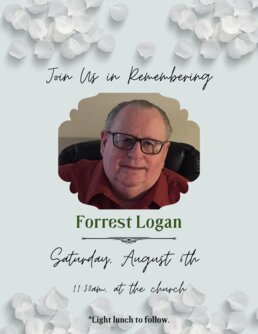 WHAT ARE YOU WAITING FOR…?
Way back when I was in the Marine Corps, a very long time ago now, I remember my Sergeant outlining what he wanted done for the day. Then when we hesitated getting to work, he would add something like, "Well! What are you waiting for… Christmas?"
His meaning was clear, we had been giving our assignments, why weren't we getting on with it? It's funny how today in the middle of a heat wave I would think of that, but I can imagine numerous times that Jesus, while teaching his disciples what they were to do had similar moments. Jesus usually related their response to, "Oh you of little faith." Even after clearly explaining something to them, it seems that they still didn't get it. How grateful I am for our Lord's PATIENCE. Many times, I have had to tell others …well, I'm a slow learner! But when I understand what Jesus wants from me, I can't say "I'm a slow learner, what it is, is that I am being disobedient, and disobedience is nothing less than sin. Jesus' most striking statement came just before he gave the famous wise man who built his house on the rock parable. Few recall what it was that he said then, but it behooves us to go back a verse or two and look at it more closely. Jesus told them…his followers, "Why do you call me Lord, Lord, but don't do what I tell you?"
I think that it is very important that we who call ourselves "Jesus followers" should be busy with what He wants us to be doing. Here are a few examples, love one another, forgive as the Lord has forgiven you, love your enemies, these are just a few of the things he has told us to do. The scriptures are full of these examples, but we don't like to see them as they are, commands from our Lord and King. We would rather view them as sort of suggestions on how to live. If we view them this way, we will never come to a consensus on what it means to be a Christian. Only by embracing God's word as our battle plan and striving to fulfill every command will we ever come to the point where our lives are pleasing to Him.
Our challenge for the rest of the Summer and on into the Fall and Winter, is to emulate Jesus, literally to be Jesus to someone who desperately needs him but doesn't know where to find him. Take Jesus home with you from church. Take him to work with you and when you go out. Let him be the central focus of your life.
Are you excited about Jesus? Tell someone, invite them to come and meet him at church.
Did you know that we are planning a community B-B-que coming up? How are you going to participate? Jesus is going to be there, will he come with you?
The Apostle Paul put it this way, in Romans chapter 12 he reminds us; Therefore, I urge you, brothers, on account of God's mercy, to offer your bodies as living sacrifices, holy and pleasing to God, which is your spiritual service of worship.
See that phrase, present your bodies a living sacrifice? It means, I know you want to go and do things you want to do but make a living sacrifice and do something for Jesus instead.
There is a blessing in store!
Pastor Ron, Yours, for Putting Christ First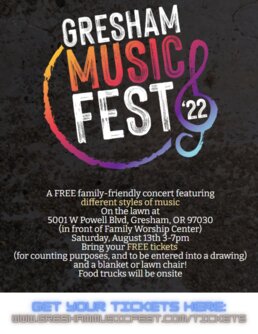 Missions Update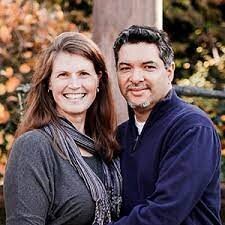 "The reason we have no peace, is because we have forgotten we belong to one another."
Mother Teresa
That quote is profound and worthy of memorizing (really!). It is a TRUTH at the core of our mission's ministry. It changes so many of our actions and attitudes toward one another remembering we belong to each other. The quote oozes with "responsibility" to care for others.
When we think of the United States, we make the essential error of imagining it as a single nation, a marble mix of red and blue people. But the truth is we are like a federated republic of two nations: blue nation and red nation.
When we think of the "church", at large, we say we are the one body of Christ, which we are. But in action and attitude we don't always practice that. We are a divided Kingdom.
The division within the church: politically; COVID restrictions or not; conservatives vs. liberals; abortion; pro-Trumpers, anti-Trumpers…. and the lines of division among Christians is absolutely dangerous to our mission as Jesus followers.
Never, never, never has the words of Mother Teresa been truer.
Amid these days of serious economic, social, and political turmoil, God continues to show His kindness to Rockwood Church of God, enabling us to accomplish His eternal mission through our mission's ministry. We recently supported a Church of God missionary couple, Patrick and Jamie Nachtigall, with a $2,000 donation. After eleven years as regional coordinators for Europe and the Middle East, Patrick and Jamie stepped out of that role to return as missionaries working with the Church of God in Arco, Italy.
We Belong to One Another.
Pastor Val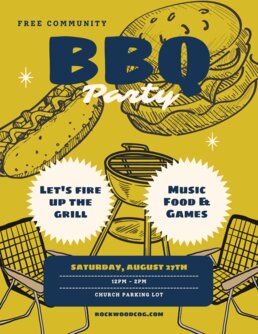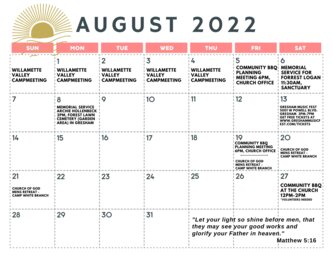 Rockwood Church of God
Our address is: 133 NE 192nd Ave, Portland, OR 97230, USA