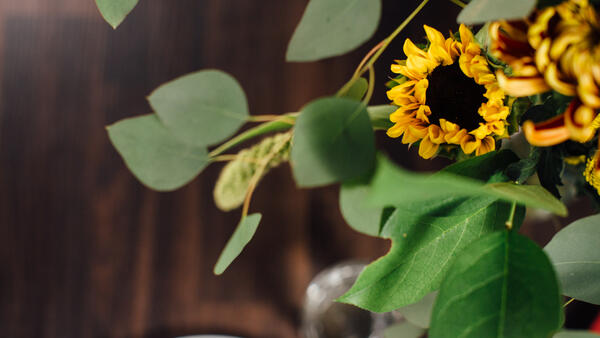 The Master's Vision
September 2022
As we continue to work our way through the Gospel of Matthew it has become more and more evident to me that Jesus main message focused on the Kingdom of God and our participation in it. His life was an example to us of what that life should look like. Jesus was constantly challenged by the religious leaders of his day for not following their traditions and laws. Jesus' response was that the Kingdom was not about the outward practice of religion but about an inward change of the heart brought on by our acknowledgement of Jesus' lordship in our life and submission to Holy Spirit. Jesus summed up all the Law's into two challenges, to love God and love others. The trouble is neither of these come naturally or easily because of the sin that is a part of our lives and our world. Paul puts it this way in Galatians 5:16-26, "So I say, walk by the Spirit, and you will not gratify the desires of the flesh. For the flesh desires what is contrary to the Spirit, and the Spirit what is contrary to the flesh. They are in conflict with each other, so that you are not to do whatever you want. But if you are led by the Spirit, you are not under the law.
The acts of the flesh are obvious: sexual immorality, impurity and debauchery; idolatry and witchcraft; hatred, discord, jealousy, fits of rage, selfish ambition, dissensions, factions and envy; drunkenness, orgies, and the like. I warn you, as I did before, that those who live like this will not inherit the kingdom of God. But the fruit of the Spirit is love, joy, peace, forbearance, kindness, goodness, faithfulness, gentleness, and self-control. Against such things there is no law. Those who belong to Christ Jesus have crucified the flesh with its passions and desires.
Since we live by the Spirit, let us keep in step with the Spirit. Let us not become conceited, provoking and envying each other." How many of us desire to live our lives in step with the Spirit and to have the outward manifestations of the fruit of the Spirit?
As Paul reminds us, this isn't going to happen unless we submit our lives to Holy Spirit and begin to train ourselves in the practices that will help us to love God and love others. In past Master's Vision articles, I have shared some of the practices that help us orient ourselves toward God. In his classic work, Celebration of Discipline, Richard Foster highlights a number of the practices that help in the process of become like Jesus. They include meditation, prayer, fasting, study, simplicity, solitude, submission, service, confession, worship, celebration. These are disciplines that Jesus practiced and if we want to be like Jesus, we need to do the things he did. If you want to become good at something, like golf for instance, you must put in the time to practice. It helps to watch the experts and get some coaching. You cannot become proficient at anything just by wanting it to happen. What spiritual practices are you participating in that are helping you become more like Jesus? What are you doing to love God more? What missional practices are you participating in that are helping you love others more? If we leave our discipleship to chance it is not going to happen. We will always default to the flesh and its desires if we are not constantly working out our spirit. Start small. Pick one discipline from the list above and find a book that deals with the subject. Study all the passages of scripture that talk about the practice you want to participate in. Find a coach, someone who has made this practice a part of their life and ask if they would be willing to mentor you. Invite someone on the adventure with you and watch the fruit grow.
Pastor Jerry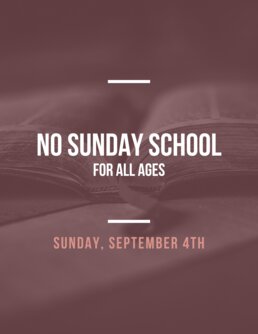 What's Your Point, Ron?
SEPTEMBER MEANS BIBLE
STUDY RESUMES
Fall is upon us in September, we cancelled Bible Study for the Summer and Summer is over, even though it's not cold yet, it will be soon enough. That means more indoor activities. Sheryl and I will be attending my Ship's Veterans Reunion in Tucson, AZ from September 11th to the 16th. The following Thursday, the 22nd of September we will resume our study of the Book of Galatians. Picking up in chapter one where we left off.
I hope that you will make time for the study of God's Word, both on your own and in organized study. We will be meeting in the "Upper Room" in the Church building. The study begins at 10 AM and will last for about one hour.
Please reread Paul's letter to the Galatians all the way
through before the study starts to get a good overview of the Letter. It's not long, read a chapter each morning or evening and you'll be done in a week.
Blessings as we prepare for another year of study together.
To Know God and His Word,
Pastor Ron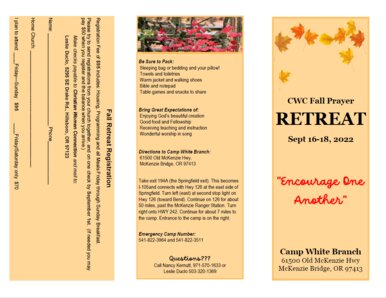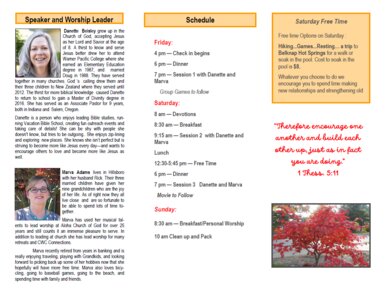 Registration forms available on the lobby Community Board!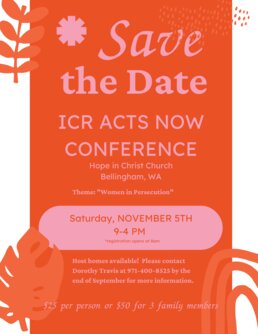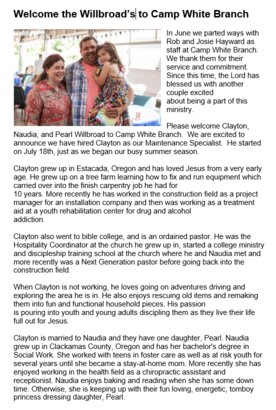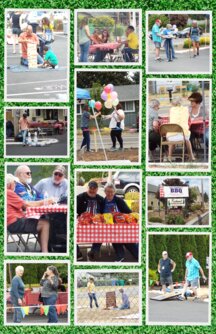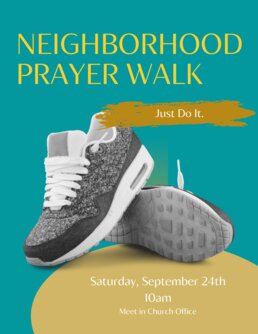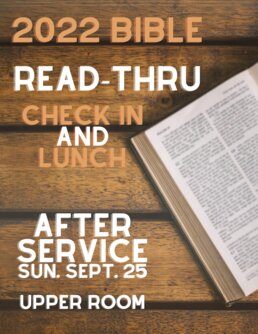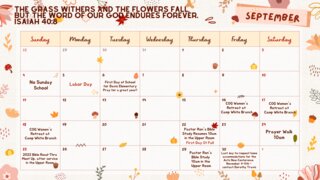 Rockwood Church of God
Our address is: 133 NE 192nd Ave, Portland, OR 97230, USA