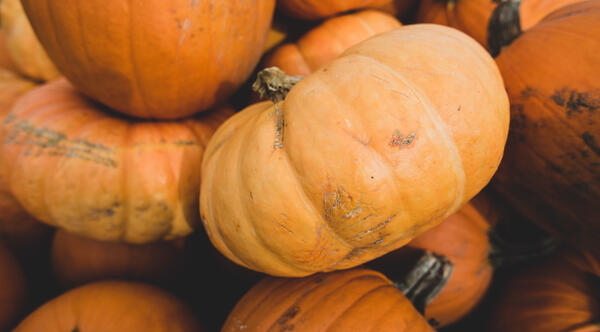 The Master's Vision
October 2022
As we continue to work our way through the Gospel of Matthew it has become more and more evident to me that Jesus main message focused on the Kingdom of God and our participation in it. His life was an example to us of what that life should look like. Jesus was constantly challenged by the religious leaders of his day for not following their traditions and laws. Jesus' response was that the Kingdom was not about the outward practice of religion but about an inward change of the heart brought on by our acknowledgement of Jesus' lordship in our life and submission to Holy Spirit. Jesus summed up all the Law's into two challenges, to love God and love others. The trouble is neither of these come naturally or easily because of the sin that is a part of our lives and our world. Paul puts it this way in Galatians 5:16-26, "So I say, walk by the Spirit, and you will not gratify the desires of the flesh. For the flesh desires what is contrary to the Spirit, and the Spirit what is contrary to the flesh. They are in conflict with each other, so that you are not to do whatever you want. But if you are led by the Spirit, you are not under the law.
The acts of the flesh are obvious: sexual immorality, impurity and debauchery; idolatry and witchcraft; hatred, discord, jealousy, fits of rage, selfish ambition, dissensions, factions and envy; drunkenness, orgies, and the like. I warn you, as I did before, that those who live like this will not inherit the kingdom of God. But the fruit of the Spirit is love, joy, peace, forbearance, kindness, goodness, faithfulness, gentleness, and self-control. Against such things there is no law. Those who belong to Christ Jesus have crucified the flesh with its passions and desires.
Since we live by the Spirit, let us keep in step with the Spirit. Let us not become conceited, provoking and envying each other." How many of us desire to live our lives in step with the Spirit and to have the outward manifestations of the fruit of the Spirit?
As Paul reminds us, this isn't going to happen unless we submit our lives to Holy Spirit and begin to train ourselves in the practices that will help us to love God and love others. In past Master's Vision articles, I have shared some of the practices that help us orient ourselves toward God. In his classic work, Celebration of Discipline, Richard Foster highlights a number of the practices that help in the process of become like Jesus. They include meditation, prayer, fasting, study, simplicity, solitude, submission, service, confession, worship, celebration. These are disciplines that Jesus practiced and if we want to be like Jesus, we need to do the things he did. If you want to become good at something, like golf for instance, you must put in the time to practice. It helps to watch the experts and get some coaching. You cannot become proficient at anything just by wanting it to happen. What spiritual practices are you participating in that are helping you become more like Jesus? What are you doing to love God more? What missional practices are you participating in that are helping you love others more? If we leave our discipleship to chance it is not going to happen. We will always default to the flesh and its desires if we are not constantly working out our spirit. Start small. Pick one discipline from the list above and find a book that deals with the subject. Study all the passages of scripture that talk about the practice you want to participate in. Find a coach, someone who has made this practice a part of their life and ask if they would be willing to mentor you. Invite someone on the adventure with you and watch the fruit grow.
Pastor Jerry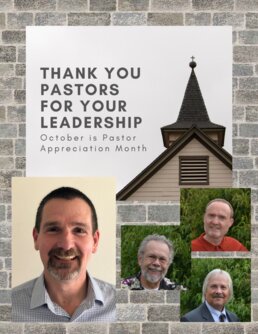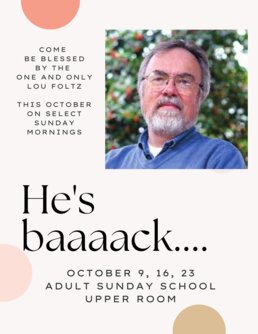 What's Your Point Ron?
JOB OPENING: Personal Representative
of Jesus Christ
If you were to see the above posting, what would you think? Would you wonder what the qualifications might be? The pay? Benefits? Would you look further to see if you met the qualifications?
This really is a job title; it is the job title of a Christian. The Bible outlines not only the required qualifications, but also the benefits, and the retirement plan. Everything a person needs to know is right there in God's Book. Unfortunately, many applicants don't read the "fine print" in the application. They only see the "Eternal Life in Heaven" reward. There is so much more to being a Christian than just getting entrance into Heaven at the end of your life. Much more! Representing Jesus involves hanging out with unsavory characters and loving them. Actually, it is much more than just imitating Jesus, in fact, it requires his representatives to "Be Jesus" to people. In every encounter, Jesus' representatives are to do to others what Jesus would do to them. Perhaps to go out of their way, taking the long way home just to meet a woman with a dark past and set her right with God.
What I am describing is a little humorous perhaps, but seriously,
friends, are we living up to the LIFE we have been called to and
blessed with? Who are you being Jesus to?
John 12:20-21 records this; "...Now there were some Greeks
among those who went up to worship at the festival. They came to Philip, who was from Bethsaida in Galilee, with a request. 'Sir," they said, "we would like to see Jesus."
The world wants to see Jesus, but our Lord has decided that they are to see him, in us, who are made in His image.
Be Jesus to someone today.
Pastor Ron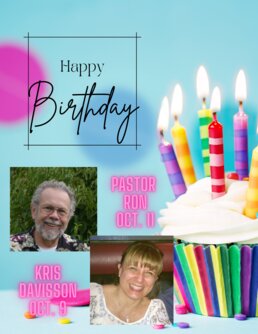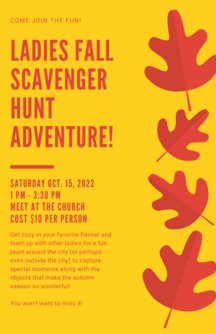 Sign up located on the lobby Community Board.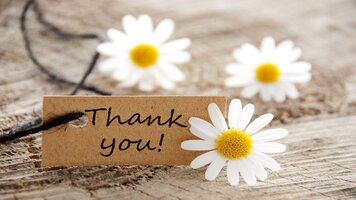 I am so grateful for my Church Family!
The last couple of years have been difficult with many demands on my life, and the last ten months have been especially exhausting physically and emotionally.
My Father loved the poem, Footprints in the Sand, the message touched him deeply. I was giving thought to that the other day and realized that there are times that instead of just one set of footprints you look back and see a whole herd of footprints because God chooses to use His Body to carry a person.
That's what you guys have done for me, during this hard time; I feel like I have been "carried" by this Church Body. So many people have reached out with cards, with taking on tasks for me, with prayers and with kind and encouraging words. Even if I were extremely articulate and eloquent, I would not be able to relate my level of gratitude. So, I will resort to a simple, "Thank You!" and hope you sense the depth of meaning it holds.
All of my love,
Terri Fischer
The Disaffiliated and the Affiliated
The Disaffiliated
More and more Christians in America are becoming "disaffiliated" with Christianity. Christians are deciding to no longer be Christians anymore. This is a somewhat recent phenomenon. They aren't switching religions to become Buddhists or Hindu; they are joining the growing number of "none's."
Revival could happen in America; we could turn back to Christ, but as one commentator said, "The trigger is scary: Armed conflict in our streets, rising authoritarianism, natural disaster!"
The Affiliated
Meanwhile, the affiliated around the world are under great persecution.
National Day of Prayer
For the Persecuted
Sunday, November 7th, 2022
These Christians pay a deadly price for their "affiliation" with Christ. Please pray fervently throughout October for the persecuted, leading up to Sunday, November 7th.
Suggested prayers:
1. Pray that they will feel the comfort and encouragement of the Lord.
2. Pray that in the midst of persecution, The Church will be strengthened and continue to grow.
3. Pray that these believers will have access to God's Word.
Perhaps you might read in October a book on the stories of the persecuted. We will make some available for you to read.
Loving "Them" Together
With You.
Missions Committee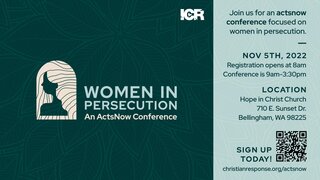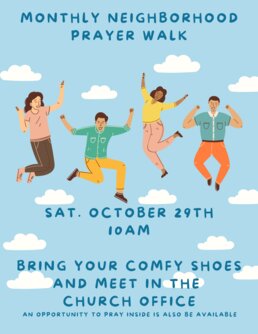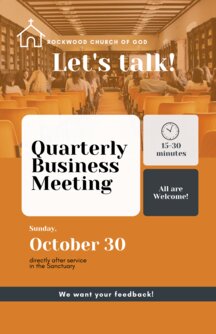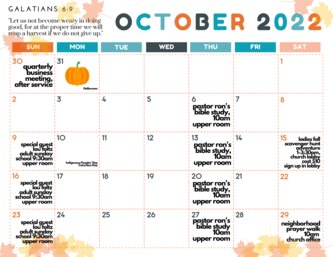 Rockwood Church of God
Our address is: 133 NE 192nd Ave, Portland, OR 97230, USA