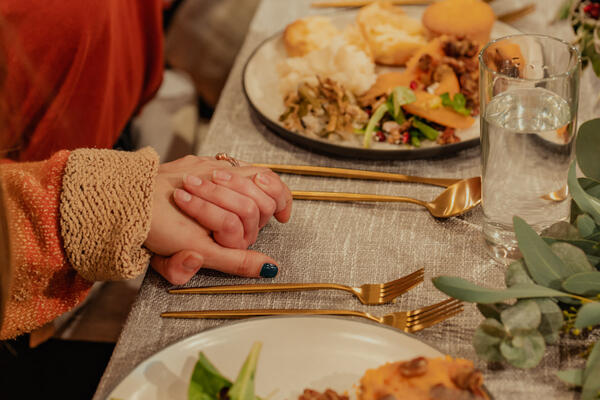 The Master's Vision
November 2022
November is here, let the holidays season begin! I was watching the news the other day and they were already talking about Christmas and the search for the perfect gift. It appears that in our quest to find that perfect gift, we all but blow by Thanksgiving. Of all the holidays, Thanksgiving should be an important time to stop and give thanks to our Creator for all the many blessings that we have been given.
As we seek to be a missional church, which we have defined as, "being the people of God, partnering with God in His redemptive mission to the world", the question we should be asking is, how does our mission impact the way we approach the upcoming holiday season?
Thanksgiving is a great time to look at all the many blessings that God has given us. We truly have much to be thankful for. Psalm 100 encourages us to, "Shout for joy to the Lord, all the earth. Worship the Lord with gladness; come before Him with joyful songs. Know that the Lord is God. It is He who made us, and we are His; we are his people, the sheep of His pasture. Enter His gates with thanksgiving and His courts with praise; give thanks to Him and praise His name. For the Lord is good and his love endures forever; his faithfulness continues through all generations." The greatest thing that we have to be thankful for is not a thing, it is God who loves us and has chosen to redeem us and to partner with us in God's mission to redeem the world.
As you gather with family and friends this Thanksgiving, look for ways to communicate to people the love of God found in Christ Jesus. You may want to invite someone in who may not have a place to celebrate this year. It could be a friend you have been praying for or that neighbor who seems to be always alone.
There are many ways we can be missional this time of year. How about taking a pie or some other baked goods to your neighbor or sending a card of thanksgiving to a friend you haven't communicated with in a while. There are so many ways that we can be the hands and feet of Jesus during this time of thanksgiving. Seek the Holy Spirit's guidance and let Him direct you to who it is that needs His love and grace. Ask how you can be God's instrument of redemption to His world. Remember our mission is about building relationships and planting Gospel seed in the life of those who need Him.
In Thanksgiving to God together,
Pastor Jerry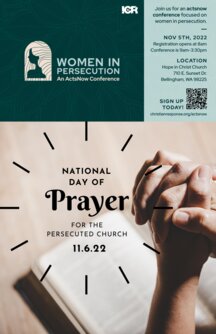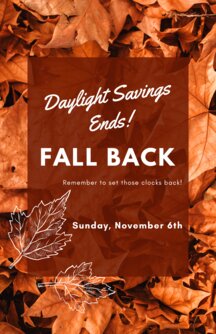 What's Your Point Ron?
NOT READY FOR HEAVEN…YET!
Recently, as many of you know, I had open heart surgery to replace a calcified Aortic Valve. The surgery went well and I have finished the recovery program. The interesting part was just before surgery I was considering if I would wake up here in the hospital or "There" in heaven with the Lord. Well, God answered that one! I'm still here!
But that's not the whole story! I found myself wondering, "Why am I still here?" Similar to the Apostle Paul's conclusion I realized, (At the time), that God had more for me to do. I'm sure that's true, however, another thought has entered my mind.
There are still some "unresolved" issues in my life that God wants me to address. Not sin, no, but rather in my relationship to the Lord Jesus. He showed it to me recently when I picked up a book, I had read earlier by Jerry Bridges entitled, "The Practice of Godliness." As I said earlier, I had already read the book, but at the time I didn't really relate to what Jerry had written. I just wasn't ready for it. Now, beginning the book again, I find myself struggling to get through the first chapter! That's because, I can relate to it!
I have read the first chapter over at least three times and am continually drawn back to the premise of "Godliness being devoted to God."
This devotion is not at all like being grateful to Him for salvation, Jerry writes that devotion consists of three aspects. At the base are "Fear of God and Love of God" then, forming a triangle the top is "Desire for God"
Most of us spend our "Christian lives" just trying to follow Jesus, but God wants so much more than that. True godliness, or godly devotion means going back to the Jewish concept of something being "devoted" to God.
Jesus used the example of the leaders getting around their responsibility of caring for their parents by simply telling them, 8You have let go of the commands of God and are holding on to human traditions."9And he continued, "You have a fine way of setting aside the commands of God in order to observe your own traditions! 10For Moses said, 'Honor your father and mother,' and, 'Anyone who curses their father or mother is to be put to death.' 11But you say that if anyone declares that what might have been used to help their father or mother is Corban (that is, devoted to God)— 12then you no longer let them do anything for their father or mother. 13Thus you nullify the word of God by your tradition that you have handed down. And you do many things like that." Mark 7:8-13
This idea, goes way back in the Old Testament, and Paul referred to it also when he spoke of some vessels being made for honor in 2 Timothy 2:20-21 20In a large house there are articles not only of gold and silver, but also of wood and clay; some are for special purposes and some for common use. 21Those who cleanse themselves from the latter will be instruments for special purposes, made holy, useful to the Master and prepared to do any good work."
I was considering why God gave believers the Holy Spirit for power and I have come to the understanding that part of his purpose is found is Galatians 2:20, "I have been crucified with Christ and I no longer live, but Christ lives in me. The life I now live in the body, I live by faith in the Son of God, who loved me and gave himself for me."
If and when I become devoted to God, my life will have one purpose and only one purpose, to glorify him with my life.
So, perhaps like me, you are not ready for Heaven…yet! But God is faithful. Listen to His spirit within you and strive toward devotion.
God's blessing on us as we continue to seek him.
Pastor Ron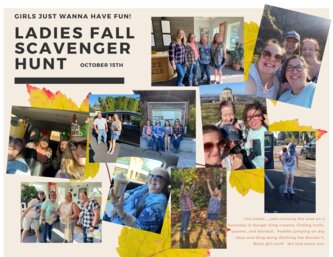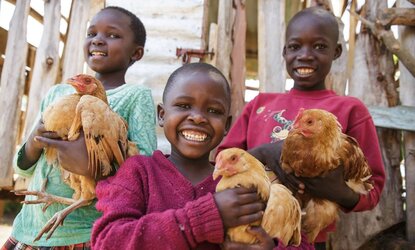 Missions Update
CHICKENS, CHICKENS, CHICKENS
Trivia
We've all heard the saying "Running around like a chicken with its head cut off." A chicken may indeed run around for about 15 minutes after its head is cut off.
Have you ever heard of "Mike the Headless Chicken"? In 1945, a farmer in Colorado cut off the head of a chicken to eat and it ran around for 18 months. He was named "Mike" and he became famous.
WORLD CONCERN is a Christian organization we've supported in the past (Laos village) who also provides flocks of chickens to families in need in impoverished nations. At a cost of $32, you can purchase a flock of chicks (20) that provide eggs and protein for nourishment; boost income through sales of eggs and offspring; provide security for a poor family in need.
We will be accepting donations through Sunday November 20th, right before Thanksgiving. Please leave your donations in the offering box in the back of the Sanctuary, with a designation for "chickens", "World Concern", or "Mike RIP" ……we'll know what it means.
This is also a great opportunity to introduce the little ones in your life to Missions! Include them in on the process of giving and finding really practical ways to love and serve those less fortunate.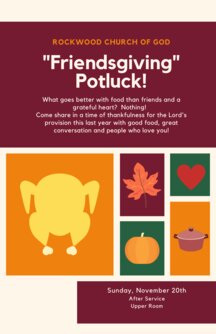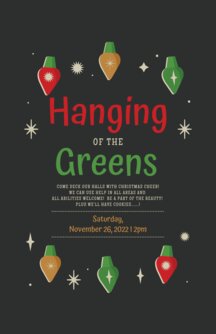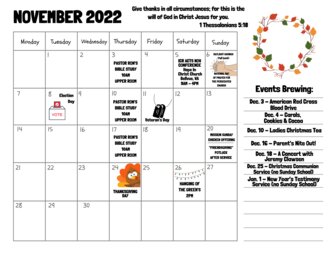 Rockwood Church of God
Our address is: 133 NE 192nd Ave, Portland, OR 97230, USA