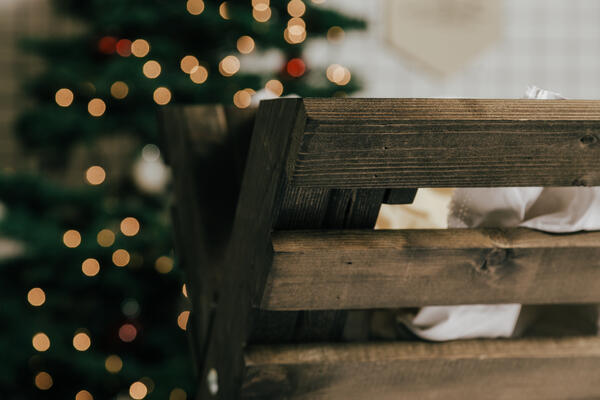 The Master's Vision
December 2022
Can it really be Christmas time already? It seems like only yesterday that we were decking the halls and celebrating the birth of our Savior Jesus Christ! I love this time of year with all its festivities and family gatherings and music and lights. I love what we celebrate even more. The birth of Jesus was a pivotal event in the redemptive history of our world. I love Eugene Peterson's paraphrase of John's description of Jesus entering the world, "The Word became flesh and blood, and moved into the neighborhood. We saw the glory with our own eyes, the one-of-a-kind glory, like Father, like Son, generous inside and out, true from start to finish." John 1:14 (MSG). Jesus willingly moved into our neighborhood so that we could be introduced to what living a kingdom life looks like. Jesus came to live out the redemptive message He calls us to take to the world. The message of Christmas is a message of sending. The father sends the Son into the world to capture our hearts and in turn sends us into the world to help change the world by his love. Just as Jesus came to the neighborhood, we are called to follow his example and move into the neighborhood as well, to live out the message of the Gospel and share it with our world, to become Missional Christians. Alan Hirsch wrote in his book, Right Here Right Now, "what will be required to engage in missional Christianity is to simply reach out beyond our fears and ignorance of others, to overcome our middle-class penchant for safety, to take a risk and get involved in what God is already doing in our cities and neighborhoods." The Christmas season is a great time to do that. Christmas is a time when people have a different attitude toward neighbors and where goodwill is the order of the day. We should seize the opportunity to use this goodwill for God's Kingdom purpose. It could be as simple as taking your neighbors an inexpensive gift or homemade goodie. Invite that, "person of peace" you have been praying for over for dinner or take them out to dinner. Be creative, be bold, look to see where God is at work and join Him. And if you are fed up with the over commercialism of the season, do something about it. As Missional people we are to live a lifestyle that challenges the forces in our popular culture. "Jesus became flesh and blood and moved into the neighborhood." I believe he is challenging us to move into our neighborhood as well. What is God calling you to do this year to help you live out your missional calling to your neighborhood? I look forward to hearing the stories of how you creatively engaged your neighbors with the message of Jesus this holiday season.
Kris and I want to wish you and your family a very Merry Christmas and a joy-filled New Year!
Pastor Jerry

Help us fill our last spots!!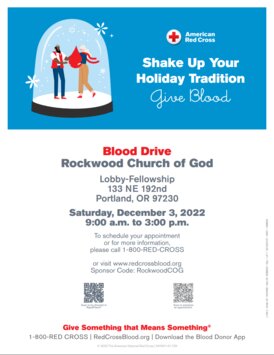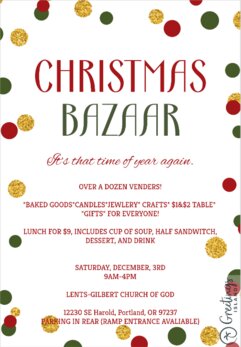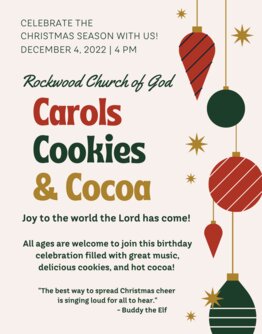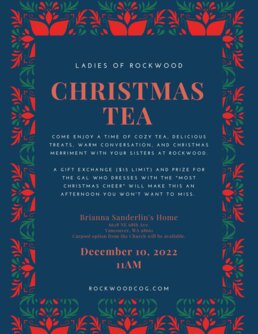 Sign up in the lobby on the Community Board.
What's Your Point, Ron?
According to various dictionary definitions, your personal circumstances are your overall personal condition in life, that includes everything that happens to you. It will therefore include your wealth, financial situation, possessions, social status, family life. The word circumstance is defined as coming from Latin "circumstantial", which means to encircle or encompass.
All of us live with our circumstances, but not all circumstances are good. They represent our current "overall condition in life." Many people are content within their circumstances, but far more of us would like to change them, i.e., win the lottery, etc. Most likely winning the lottery isn't going to happen, at least not to me…you have to buy a ticket, so unless someone gives me the winning ticket, winning is out of the question.
So. What should I do in my circumstances? The answer is simple, yet difficult. Instead of complaining about my circumstances, I need to adapt to them. For example; when Sheryl and I got our first house we were in school, (which was an attempt to change our circumstances), we needed a washer and dryer but could not afford a new one (another result of our circumstances at the time, low paying jobs). So, how did we adapt? We bought a cheap used set. By the way another adaptation was having the skill to keep them running.
"Necessity is the mother of invention," I adapted to having less money by learning how to repair things.
There is another side to adaptation that wasn't available to us at the time. Today credit is readily available through "credit cards." Many of us have needs and wants that we are not willing to wait for changes in our circumstances and thus we go into debt. Credit card debt is NOT adapting, it is a temporary short cut which will burden us in the future. As Christians we are called to be good stewards of what we have been given (our present circumstances).
Unfortunately, the importance of "living within our means or circumstances" is learned, and most of us learn it the hard way.
I wish I could say that we always made the right choices, but we didn't and wound up with unpleasant circumstances for a time. We found ourselves, "robbing Peter to pay Paul," not being able to see any other way at the time.
Looking back now, I would advise younger folks to avoid "easy credit" to change their circumstances. Rather adapt to your present circumstances. Some people feel that "God doesn't want you poor." If that were so, why are most of the world's Christian's poor and living in or close to poverty?
In regard to present circumstances, Jesus said that we should "… seek first his kingdom and his righteousness, and all these things will be given to you as well." Matthew 5:25-34.
Remember, our Savior, the Lord of the Universe, is also God of your circumstances.
This holiday season, be careful to live within your circumstances. You don't have to "Keep up with the Jones's." Dolly Parton had a Country Western song a long time ago about adapting to circumstances, she sang, "It's going to be another hard candy Christmas," by which she meant that the resources were not there for chocolates.
Pastor Ron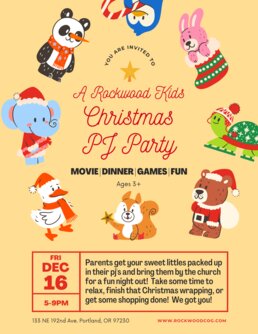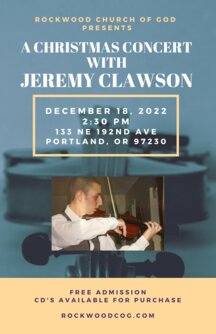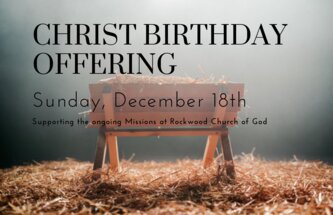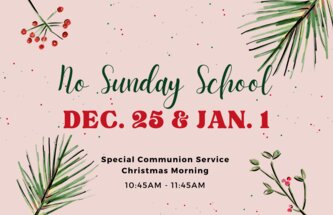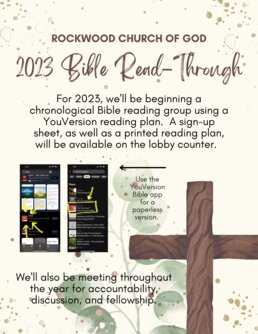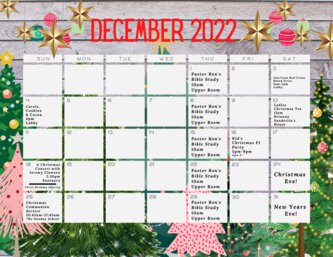 Rockwood Church of God
Our address is: 133 NE 192nd Ave, Portland, OR 97230, USA