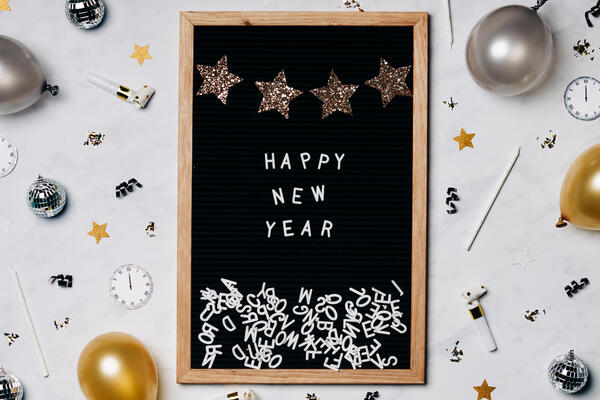 The Master's Vision
January 2023
HAPPY NEW YEAR!
Welcome to the year 2023. If you are like me, I am a big fan of fresh starts. I love the feeling of standing on the first tee getting ready to play a new round of golf. There is always so much possibility. Will this be the day I get a hole in one or will I shoot my best score ever? The preparation I have done to get ready for the round is all behind me and it's just me and the swing I came to the course with that day. The New Year for me is just as exciting. Looking ahead to 2023 I have been asking myself how I can make it the best year yet. As we all waded through the COVID-19 pandemic many have been longing for the day it would be over, and we could get back to "normal" or how it used to be. We are now experiencing our "new normal" and the truth is this reality is all we have. We cannot go back to a pre-pandemic world. We only have the reality of the here and now. So rather than longing to return to the past, we need to ask ourselves how can I thrive in the new year? As followers of Jesus one way we can thrive is to make communication with God a priority. PRAY. That may sound too simple to you but ask yourself, how was my prayer life last year? Not only in terms of quantity (how much time did I spend praying) but also quality (was I fully present to Holy Spirit when I prayed). If I can be honest with you my prayer life is often anemic. I rush from one ministry opportunity to another, often doing it without really seeking the help and guidance of my Heavenly Father. Jesus said, "… I'm telling you this straight. The Son can't independently do a thing, only what he sees the Father doing. What the Father does, the Son does. The Father loves the Son and includes him in everything he is doing (John 5:19-20 MSG). Jesus did what he did because he was in constant communication with his Father. If we truly want to thrive in the new year and do and be all that God wants us to, we need to spend time pressing into our Heavenly Father. But there are so many distractions in life that keep us from praying. Tyler Staton in his book, Praying Like Monks, Living Like Fools, puts it this way, the obvious obstacles to prayer live on the surface. You're busy. Your social. You're (at least trying to be) successful and desirable and socially conscious. All of those things take time, so the competition for your undivided attention is stiff. And of course, there's the fact that you carry the Internet around in your pocket. He goes on to say we find time to eat and sleep and maybe even exercise consistently. We make time for the things that are important. Ouch! If we are going to be more like Jesus in the coming year, prayer must be a priority. Prayer, both talking and listening are the true key to a year filled with all God has for us. In 2023, I am committing to spend time every day in intentional communication with my Heavenly Father. Time where I turn off my computer, put aside my phone and my books and pray! Paul reminds us in Philippians 4:5-7, Let your gentleness be evident to all. The Lord is near. Do not be anxious about anything, but in every situation, by prayer and petition, with thanksgiving, present your requests to God. And the peace of God, which transcends all understanding, will guard your hearts and your minds in Christ Jesus. There is plenty to be anxious about in the coming year. Which means there is plenty to pray about. Won't you join me in committing to making prayer a priority this year!
Praying Together,
Pastor Jerry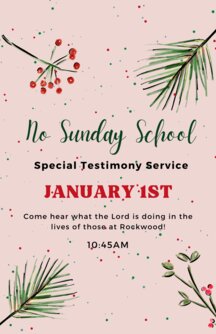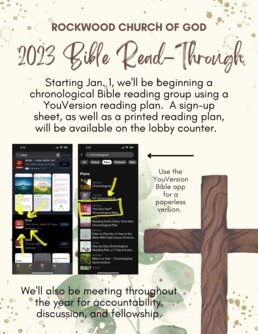 What's Your Point Ron?


"GETTING TO KNOW YOU"
Do you remember those words? They are from Rogers and Hammerstein's Musical, "The King and I," starring Yul Brynner and Deborah Kerr. The chorus goes like this: "Getting to know you, getting to know all about you. Getting to like you, getting to hope you like me."
Of course, it was a romance story, but romance is all about LOVE and there are in Greek 4 types of LOVE": They are....
· Eros: erotic, passionate love.
· Philia: love of friends and equals.
· Storge: love of parents for children.
· Agape: love of mankind.
I'm writing today about two types specifically, Philia and Agape. Our gathering started on a journey some time back to "Love God, Love others, and Serve the World." In serving the world, we have done a really good job with our resources to Missions. We have also begun to serve another part of the world, our community around us. We need to reach this part of our world because it's closest to us and has and will play an important part in our building the Kingdom here on Earth.
My point is simply that in order to reach our community better, we need to reach out and get to know, first, each other, then those who "drop in" to "check us out." And finally, to get to know the people who live around us here.
Folks, that's not as easy as it looks. We are all preoccupied with our own business, that's not all bad, but scripture exhorts us to go beyond our own concerns and get to know others. (Philippians 2:1-4)
We have such a little time together during our services that it's hard to greet our friends let alone any visitor that happens to be with us. However, those visitors are very important to us, as when they go back to the community, they become a witness, either for or against us as a welcoming, friendly and inviting body of believers.
To start with here is what I think is important. When you come into the building, look around for someone not familiar. If you don't know their name, they are not familiar. Greet them first, continue until you have greeted all the ones you don't know, then move on to greet your friends, but wait! There's more. While you are greeting the ones you know, ask them, if they have met the ones, you just were introduced to. Invite them to go over and meet the "new" person.
Overcome your shyness so that you don't miss the blessing of making a new friend. The Body of Christ must be a welcoming, loving place, friendly and safe. Doing this will take some effort. If you are unsure of how to begin, ask me! I'll give you some pointers, me being the shyest of all.
Yours for being a magnet to draw people to Jesus, Happy New Year!
Pastor Ron
CH-CH-CH-CHANGES
I don't know why, but that song line keeps coming to mind when I think about changes. The Elders have been considering a change in how we operate the Eldership board for about the past 6 to 9 months. We have discussed it, prayed, studied and have decided to make the change. This requires an update to the By-Laws.
Although it will seem like a small change (we are only removing one word from our by-laws) it will be a shift from the way we have previously operated.
Article IV, section 3 of our by-laws state "The church Eldership shall be limited to the spiritually mature male membership of the congregation". We are proposing to remove the word "Male". Because this could bring up some questions, I am planning to do a teaching from the pulpit on Sunday, January 8th, regarding this topic.
Additionally, we will have a time after the service that day to address any questions you may have that weren't answered in the teaching. All of the Elders plan to be present to respond to your inquiries. Please save your questions until after the teaching on the 8th.
All changes to the by-laws require three notifications to the body before ratification. This is considered the first notification. Ratification will be presented on January 22nd at our Annual Business Meeting.
Respectfully,
Larry Fischer
Eldership Chairman

As we go into our Missions program for 2023, I would like you to ponder the above question.
Our most effective mission's projects are birthed from a driving passion. I have seen this congregation passionate about helping our brothers and sisters who are being persecuted, freeing slaves, feeding the starving, reaching out to the homeless, providing safe houses for women who have been traumatized as ISIS brides, supporting youth camps and a variety of other ministries. This year we want to provide opportunities to aid you in supporting the things YOU are passionate about.
I love the heart on fire in the above picture, and I hope the Holy Spirit gifts you with a burning heart for a mission's ministry. I would love to talk to you about that passion and brainstorm on how this congregation can best support that ministry.
Terri Fischer
Missions Director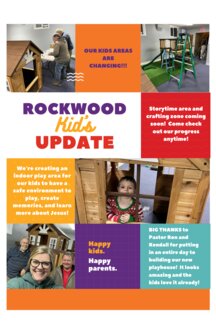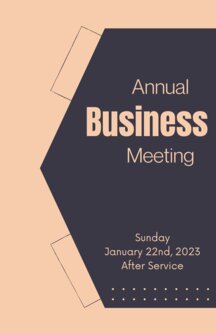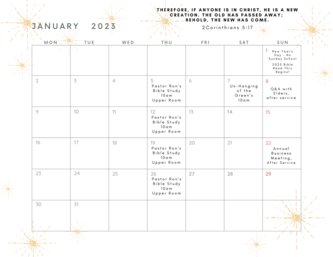 Rockwood Church of God
Our address is: 133 NE 192nd Ave, Portland, OR 97230, USA