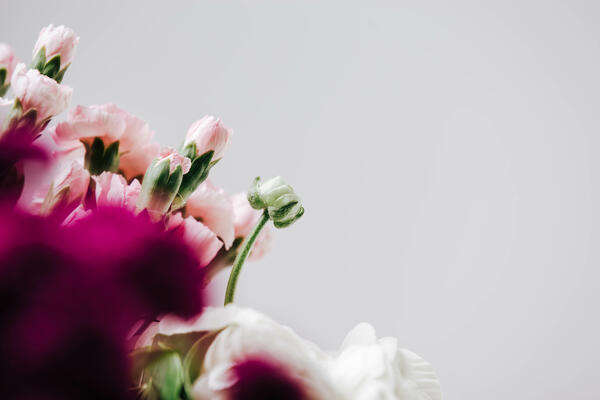 The Master's Vision
March 2023
In the protestant church we typically do not observe the church calendar other than to celebrate Christmas and Easter. But there is a rich tradition in the Christian faith to observe other important events of the life of Jesus. Lent is one of those. Beginning on Ash Wednesday (This year observed on February 22nd) and going until Easter, these 40 days, not counting Sundays is a time for fasting, repentance and preparation for the celebration of the resurrection of Jesus. I began observing Lent as a spiritual practice several years ago. I typically choose something too fast from that I enjoy. Things such as dessert, games on my phone and even French fries. I will fast during the week but Sunday is a day of feasting and celebration. For me, Lent is a way to help focus on Jesus and his obedience to the Father, even obedience unto death. It is a reminder that there are things that can get in the way of my relationship and obedience to God. I usually use as my guiding scripture Jesus words in Mark 1:15 when he laid out his mission. "The time has come," he said. "The kingdom of God has come near. Repent and believe the good news!" The two key words are REPENT and BELIEVE. We often misunderstand what Jesus is saying. We see repentance as feeling sorry for my sin or confession and believing as an intellectual knowledge of who Jesus is. In other words, I believe Jesus is the son of God and I confess I am a sinner and need his grace to save me. YES, that is part of it. But repentance at its core simply means a change of direction. Repentance is seeing the world and ourselves as Jesus sees us. It means I see God as Father and see my true identity as his son or daughter. Our identity comes through Jesus and our way in this world is marked by submission to the leadership of Holy Spirit. Believe does not simply mean I have knowledge of or agree that Jesus is the son of God and died for my sin. It implies that, yes, I have that knowledge but that knowledge leads me to action. Dallas Willard explains, "to believe something is to act as if it were true". I can say I believe flying in an airplane is safe. However, if I never get on an airplane and fly because I am afraid, do I really believe? Lent is a great opportunity to fast and remind ourselves of our need to truly repent and believe. To "act as if" we believe Jesus is Lord of our lives and we truly agree with God about reality. This year I plan on giving up dessert and snacking after meals. Whenever I feel the urge to go to the refrigerator of the pantry, I will remind myself of the sacrifice Jesus made for me. I will agree with God about reality and act as if it is true. Even though Ash Wednesday is past it is not to late to observe the remainder of Lent as we look forward to celebrating Easter this year!
Pastor Jerry


In our desire to meet the needs of those affected by the catastrophic earthquake in Turkey and Syria we will be taking a special offering on Sunday, March 5th. All monies received will be sent to International Christian Response as they already have "boots on the ground" and systems in place to help distribute the food, hygiene supplies and clothing needed.
If you would like to donate to this special offering you can do so physically by placing your check or cash in the offering box any time on or before March 5th. Please be sure to notate on the memo line (or envelope if you are giving cash) "Earthquake Relief".
If you would like to give online, you can do so through our website or you can go directly to the ICR website.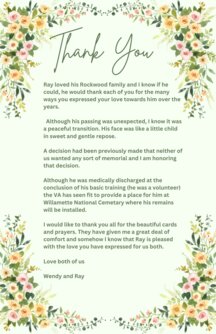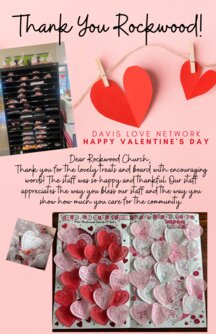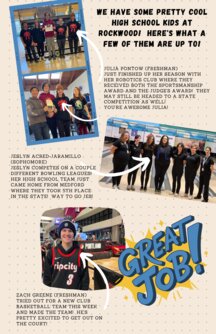 WHAT ARE YOU DOING FOR EASTER?
Pastor Ron asking
You know, most holidays take some thought and planning? Christmas occupies our thinking from Halloween through Thanksgiving. If your family celebrates Halloween, you need to spend time with the kids figuring out their costumes. For most of us, Thanksgiving takes a lot of planning (especially for Moms). People make some plans for almost every holiday, except one, Easter. Oh, we dress up a little and we do have an Easter dinner, but did you know in our Christian tradition there is a lot going on leading up to the celebration of our Lord's resurrection? The 40 Days that Jesus fasted and was tempted in the desert before beginning his ministry is called LENT and is known as the Lenten season. In honor of our Lord's suffering, Christian's practice three things in the 40 days of Lent.
1. Fasting – The giving up of something for the season. Its purpose is to symbolize penance and remorse for one's sins. This can also be done by giving up a luxury or by completing acts of charity.
2. The focus of the season is on spiritual growth and connection with God. Oftentimes Christians choose to take on something during Lent, like reading more of the Bible or completing daily devotions.
3. Lent is an opportunity for Christians to pray more, to make prayer a habit rather than an occasional something we do to ask God for things.
Lent is a good time to begin practicing our faith, especially among those things that we should not neglect. Such as reading God's Word, praying, yes and even fasting. Rather than just not eating for 40 days, sacrifice something you like and instead of eating that or doing that, spend that time in prayer and contemplation of God. Did you know that you can even Fast from sleep? Jesus often, got up very early to pray and at several points prayed all night.
Even a little effort on our part will bring benefits to our spiritual growth.
Take another look at the Lenten season, build up your resistance to the enemy's temptations by disciplining ourselves so God won't need to.
I'm giving up fish for Lent, well…. you see I don't like fish so it's no effort for me to give it up. Now sweets, that's something entirely different. Maybe I'll give up desert for Lent, but it's not enough just to not eat desert, I need to fill that time with anything that stimulates my spiritual growth.
I'll use that time to read something that will help me grow. I think I will read more CS Lewis. He challenges me!
So, what are you going to do the prepare for EASTER?
Pastor Ron asking for a friend.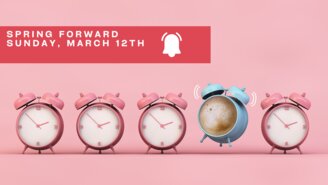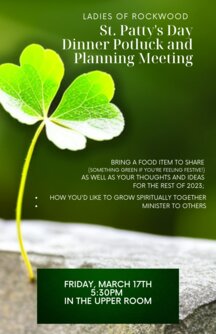 A sign-up sheet can be found on the Community Board in the church lobby.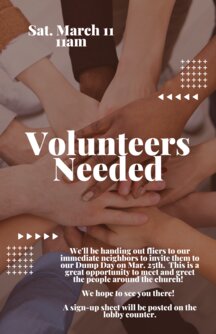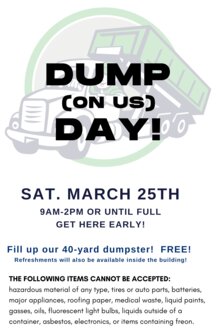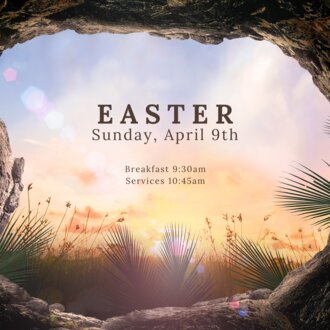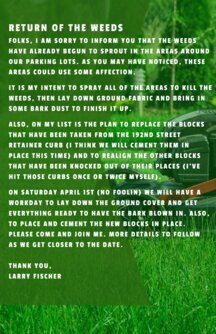 Rockwood Church of God
Our address is: 133 NE 192nd Ave, Portland, OR 97230, USA