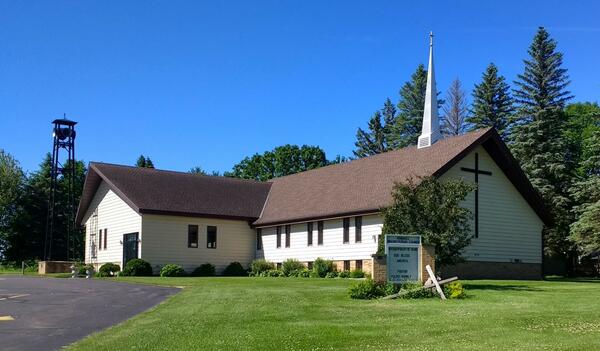 Randall Presbyterian Church
Weekly Update
Worshp
Sunday, October 17, 10:00 a.m.
Sunday Scripture: Psalm 32:1-5, Matthew 6:12-15
Message: "As We Forgive Our Debtors"
Outdoor Worship!
The service will be outdoors. You may wish to bring your own chairs. The picnic/potluck will follow.
Weather forecast: Chilly but Sunny and no wind!
The On-Line Worship
If you can't attend the in-person worship, you are encouraged to view the service online. The service will be able to be viewed on the church's Facebook Page or the church's webpage or search Randall Presbyterian Church on Youtube.
Sunday School!
The Sunday School for children will be during worship. They will move indoors to the basement following the Children's Time.
Perkins Bible Study
Thursday Mornings at 9:30 a.m.
Come join us at the Little Falls Perkins for a late breakfast, early lunch, just coffee or come just for the study and fellowship. The study is lead by Nancy Skoog. We will begin a new study on the book of Ruth on September 9.
Readers Needed to Help with Worship
Each week readers are needed for both the online worship service and the in-person worship service. Readings are pre-recorded for the online service and done live on Sunday mornings. Volunteers can signup to read at both or just one of the services. Families are encouraged to participate. Volunteers can signup at the church or online.
Birthdays
Colleen Waldoch, October 16
Marin Waldoch, October 18
Keven Vetsch, October 19
Allison Bartle, October 21
Joyce McDonald, October 24
Carter Yorek, October 24
Prayer Concerns
Joyce McDonald
Please keep Joyce and Gary in your prayers as Joyce struggles with cancer.
Chris Magee
Please keep Chris and his family in your prayers as Chris struggles with cancer.
Betty Pasela
Betty is Mary Skoog's sister. Please keep her in your prayers.
Ariel Waldoch & Kris
Ariel's significant other, Kris is recovering from ankle surgery. Ariel is Collen and Gerald Waldoch's daughter.
Chad Keller
Brad's cancer has returned. Chad is Kari Magee's brother.
Our address is: 217 1st Street, Randall, MN, 56475