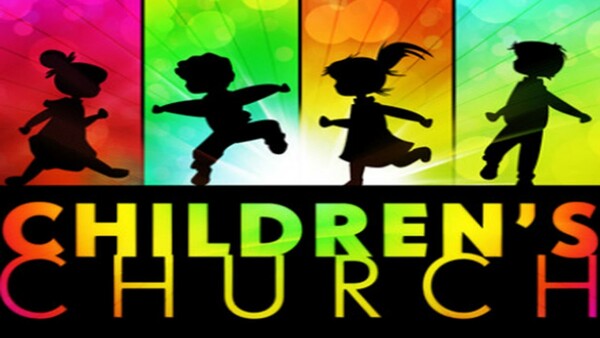 Children's Church Quarterly Newsletter
April 22, 2018 Volume 1
New Era in Children's Ministry 2/18/18
February 18, 2018 was the start of something amazing as we see the Children get to worship Jesus and learn more about him in an environment that welcoming with activities and lessons geared for them.
Superbook
This year we are going on an adventure with Superbook when Chris, Joy, and Gizmo travel back in Bible Time where they learn about Creation, The Resurrection, Birth of Christ and much more as we learn basic Bible truths
Creation Series
We have been hands on with learning about the different days of creations by learning sign language Memory Verse, crafts pertaining to the days, games, songs. Each Week we learn something new.
Easter Eggstravaganza 3/17/18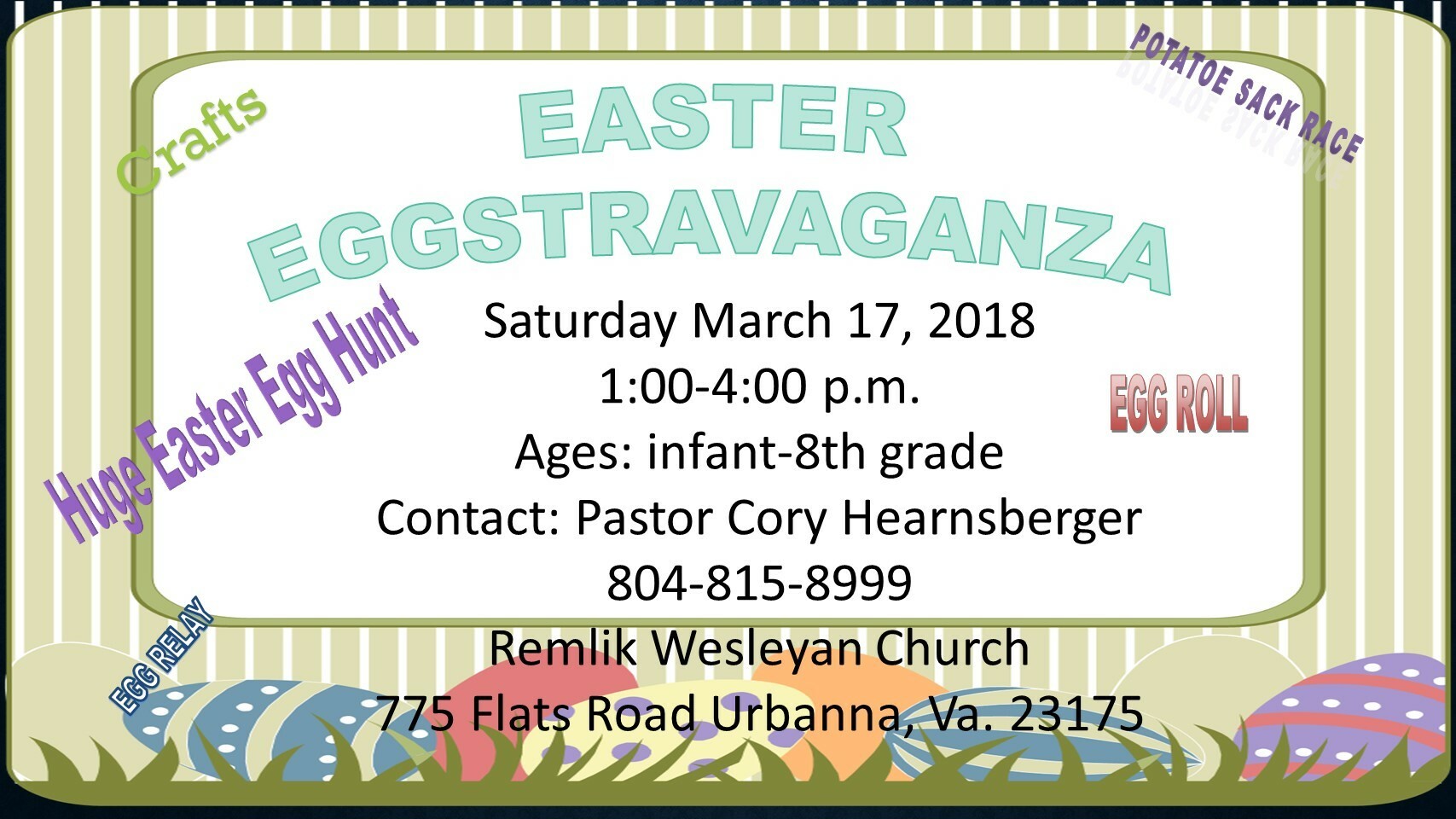 Saturday March 17, 2018 Remlik Wesleyan Church hosted its annual Easter Eggstravaganza with Crafts, Games, huge Easter Egg Hunt, and finally sharing the real reason for Easter, the Resurrection of Jesus Christ.
Ages: infant-8th grade
Time: 1:00-4:00 pm
Easter Eggstravaganza 3/17/18
Our Easter Eggstravaganza seems to be growing each year, we had a total of 22 kids ranging from nursery age to about 9 years old. We are thankful for the 12 plus adults who gave lending hand at making sure the paint did not get on the kids
I want to give a special thanks to my wife Mandy for willing to help in any way possible, Pastor Bill for hiding the eggs and assisting with handing out supplies, both Virginias for cleaning up, Kimberly, Courtney, Connie for jumping in when needed and many more volunteers. Remlik Wesleyan Church for filling over 700 Easter eggs, giving candy, and for this annual event for being successful every year.
Volunteer Spotlight
Sue Dann has been a vital part with the start of Children's Church as she brings the kids into the service every Sunday, then stays until the little ones are settled, helps with games and crafts with the kids. We Thank and Love You Sue.
Substitute Teaching Schedule
March 25- Courtney Dobyns
June: Need Volunteer Teachers
September 23: TBA
April 29- Vicky Rogers
July: Need Volunteer Teachers
September 30: Courtney Dobyns
May 27- Eve Moore
August: Need Volunteer Teachers
October 28: Need Volunteer Teachers
Our address is: 775 Flats Road, Urbanna, VA 23175, USA