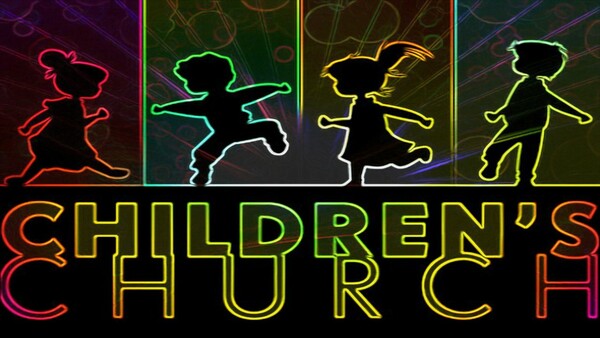 Children's Church Quarterly Newsletter
December 23, 2018 Volume 3
Missions Sunday 8/5/18
Pastor Cory is starting a new 12-month series that highlights The Wesleyan Church mission opportunities where the kids will learn about a different mission project once a month. See page two for more information.
Superbook series
When I am up there preaching my substitutes are walking the children in the Superbook series with crafts and games. I really appreciate Eve Moore, Courtney Dobyns, and Vicky Rogers for alternating every third month as the kids continue to grow in learning about Jesus.
Puppets
Since we have incorporated the puppets, The Children's church team has been teaching the kids how to talk with the puppets, making their own paper bag puppet, and eventually the kids will be able to have the puppets sing.
Water Fun Day 8/25/18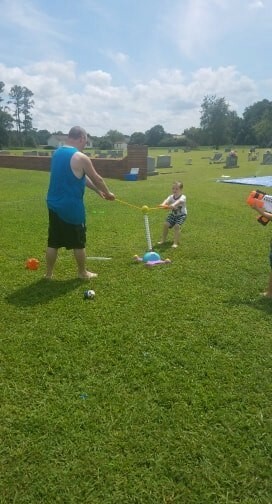 The last summer event went off with a splash, we had a total of ten adults and six children. All the adults seem to have fun, but the game that all the kids loved was this tug of war game where the loser gets squirt with water.
Every year I look forward to this outreach event because we always have new faces and it is an event to help wind down the summer before school starts. Look for it in the upcoming Newsletter.
Mission Sunday 9/9/18
Missions, what does it mean? Are their kids in the mission field? Children's church is going to look a lot different on the second Sunday of each month as we do a series titled WKFM One Big World, how kids are making a difference. September-Hephzibah Children's home, and November: Austria.
Come to Children's church expecting to learn something new, we are teaching the kids new songs, dances, memory verse, each month there is a different bible story we will learn about. Invite your friends, family, and neighbors to come travel with us when we board a plane flying to a different location in the upcoming months.
Volunteer Spotlight
Catalina and Damien- Catalina always willing to serve in any way possible as she stepped in right away with helping with the puppets even when we might have technical difficulties. She always comes in with a joyful smile ready to help with crafts, games and to help present the story of the Bible. We appreciate her willingness to do whatever it takes. Damien is new to the CC and he brings life to the puppets and willingness to help set up and tear down the stage. We appreciate both volunteers helping with various assignments.
Substitute Teaching Schedule
March 25- Courtney Dobyns
June 17: Vicky Rogers
August 26- Vicky Rogers
April 29- Vicky Rogers
June 24: Courtney Dobyns
September 23: Eve Moore
May 27- Eve Moore
July 29: Eve Moore
September 30: Courtney Dobyns
October 28: Courtney Dobyns
November 25- Eve Moore
December 30-Vicky Rogers
Our address is: 775 Flats Road, Urbanna, VA 23175, USA